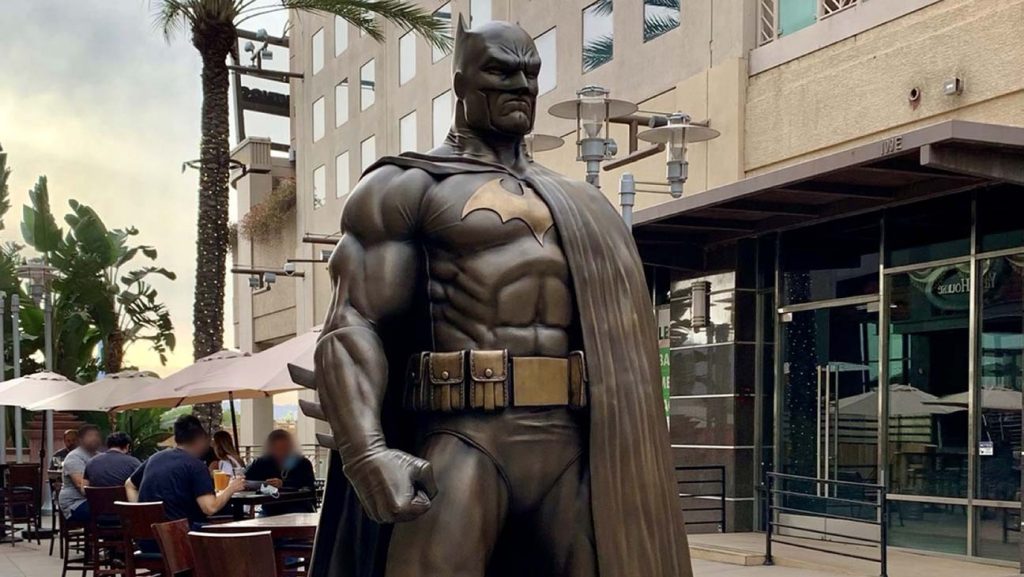 The Caped Crusader statue looms over spectators at the AMC Walkway in Downtown Burbank, California as part of a new tourism campaign.
The city teamed with DC Comics to bring the life-like, intimidating sculpture to life. Burbank's American Fine Arts Foundry and Fabrication hired a team of artisans to sculpt the fine details, headed by Alejandro Pereira Ezcurra.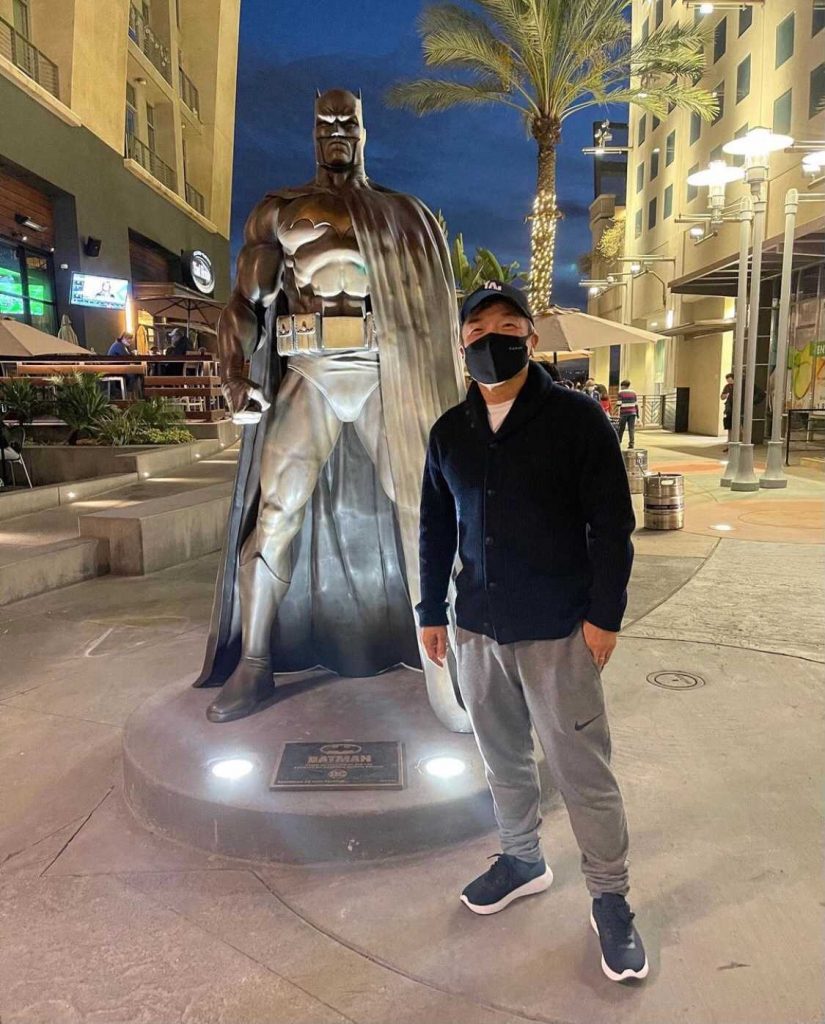 Batman can be seen standing at intimidating seven-and-a-half feet tall, weighing an appropriately intimidating 600 pounds of carefully sculpted bronze. The team noted that they took inspiration from Jim Lee's Batman: Hush comic character design.
The Dark Knight's clenched fist, draped cloak, and trademark scowl all instantly stand out at first glance. Perhaps the most interesting detail is the almost golden hue adorning the hero's utility belt and world-famous Bat-symbol.
The good news didn't stop there! Burbank's Mayor, Sharon Springer, said that the city plans to continue to add more statues from DC's legendary roster of heroes. For the time being, fans can begin planning their plans to take socially-distanced selfies with Burbank's own Batman.
To learn more, check out the official press release.