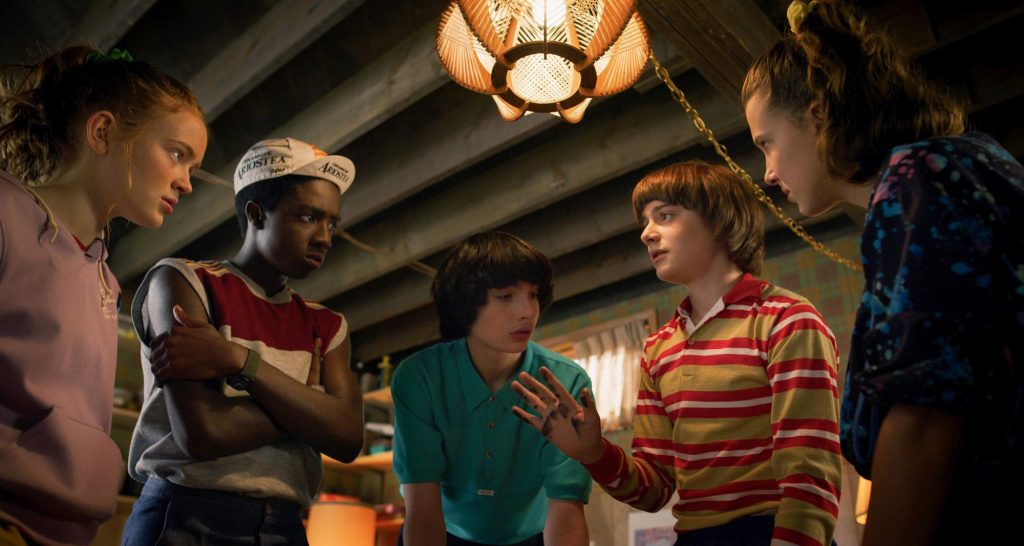 Stranger Things director and executive producer Shawn Levy recently spoke to Collider about how COVID-19 might have led to the show's best season yet with the upcoming season 4.
Both Natalia Dyer and creators of the show the Duffer Brothers have spoken about how the pandemic has shaken things up for the 80s-set series, in some ways for the better. As Levy reiterated, the show writers have finished writing episodes alongside filming with previous seasons, but due to the health guidelines put in place because of coronavirus the show was put on a several-month production hold. With this extra time, the show writers were able to write a stronger season than usual and polish the writing in ways they wouldn't have been able to, had they penned episodes alongside production as they did in the past.
Said Levy in the interview with Collider:
"I'll just say the pandemic definitely massively delayed shooting and therefore the launch of our current Season 4, date still TBD. But it impacted very positively by allowing the Duffer brothers, for the first time ever, to write the entire season before we shoot it and to have time to rewrite in a way that they rarely had before, so the quality of these screenplays are exceptional, maybe better than ever."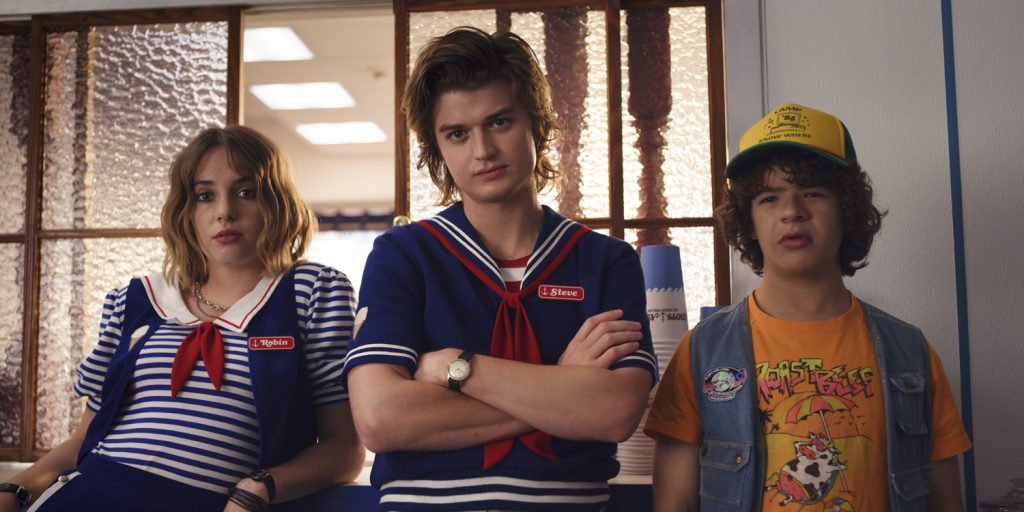 As was the case with previous seasons, plot details are being held close to the chest, so we have to unfortunately wait until season 4's release to get a taste of what makes these screenplays so excellent.
Of course, Stranger Things is now back to filming as cast members Joe Keery, Maya Hawke, Natalia Dyer, Caleb McLaughlin, Sadie Sink, and Gaten Matarazzo have all been spotted on set in the previous few weeks. They were accompanied by a new addition to the cast—Maya's brother Levon Hawke—whose character we have yet to learn about. Currently the show is filming in Atlanta, and is expected to film in New Mexico soon.
Stranger Things 4 currently has no release date, but you can watch the first three episodes on Netflix now.