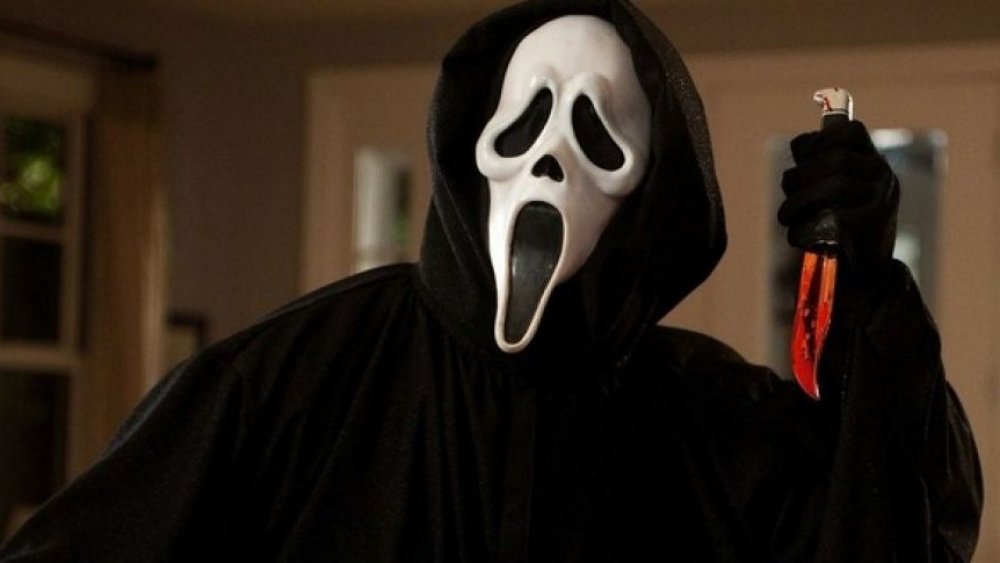 The fifth installment in the Scream franchise has wrapped production, and writer Kevin Williamson confirmed Wednesday the film will be aptly named Scream.
Created by horror legend Wes Craven, Scream (1996) kicked off a franchise that would become easily recognizable in the genre for its antagonists' knack for donning the Ghostface costume. The series' most recent installment, Scream 4, released in 2011, and afterwards it appeared the series was over, especially with Craven's passing in 2015. However, news of a fifth Scream movie first made waves in March, with Ready or Not directors Matt Bettinelli-Olpin and Tyler Gillett attached to the project.
Screenwriter for the film Kevin Williamson took to Instagram Wednesday with an image of himself holding a clapperboard and a caption confirming the slasher had wrapped filming, 25 years after he penned the first movie. The writer expressed his excitement over being reunited with returning cast members and new cast and crew alike and said he's certain Craven would have been proud of the film and his directorial successors, Bettinelli-Olpin and Gillett.
The new Scream will see a return to Woodsboro, as Williamson also mentions in his Instagram post. Neve Campbell and Courtney Cox will return as the series' protagonists Sidney Prescott and Gale Weathers, respectively, with David Arquette and Marley Shelton also reprising their roles in the franchise. Newcomers Jack Quaid, Melissa Barerra, and Dylan Minnette are also set to star in the film.
Directed by Matt Bettinelli-Olpin and Tyler Gillett, Scream is set to release January 14, 2022.