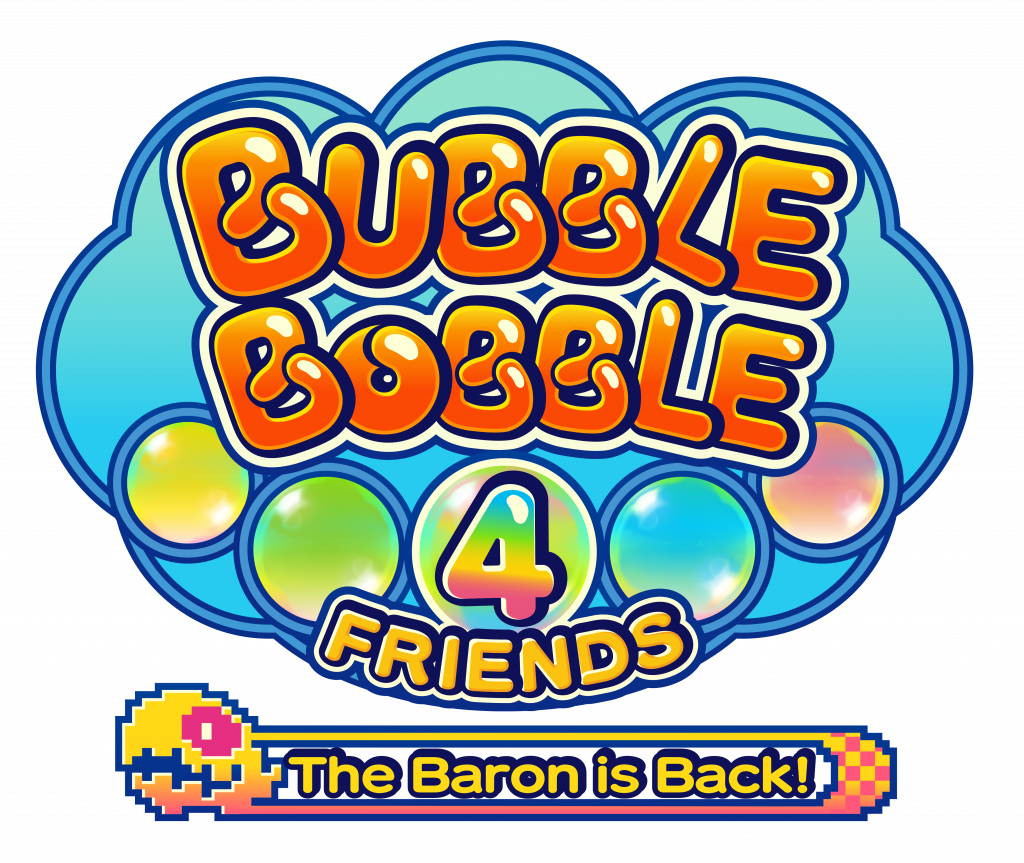 After Bubble Bobble 4 Friends had such an amazing release, TAITO has decided to update the game and add more to an already fun game. Bubble Bobble 4 Friends: The Baron is Back! will come with new features on PlayStation 4 and Nintendo Switch. This will be available on November 17th in America, Europe, Australia, and New Zealand. 
In Bubble Bobble 4 Friends you will play as Bubby and Bobby who are currently on a mission to rescue their girlfriends who have been kidnapped. Bub and Bob were turned into bubble blowing dragons after they were cursed by an evil wizard.
In this platformer, you and up to four friends will attempt to clear stages in order to progress through 200 levels! The cool part about getting this new content is that it also includes the game's original arcade version and an online ranking feature.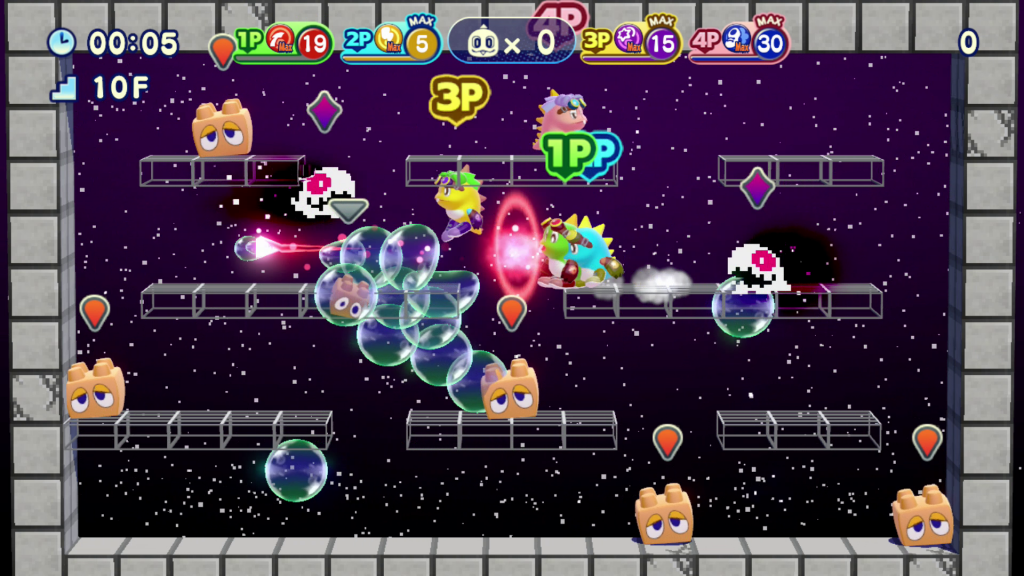 In order to defeat your enemies in this game, you have to catch them in a bubble and burst it. The main story contain 100 levels for the player to beat in order to get Bubby and Bobby's girlfriends. And with new updated content, you will have even more fun playing the game. If you don't have anyone to play with you locally, don't worry because you can go online and play with other people.
Below you can watch the official trailer for Bubble Bobble 4 Friends: The Baron Is Back!: