Brandon Routh on Possibility of His Superman Joining The Flash Movie
Brandon Routh teases a return is always possible for his version of Superman.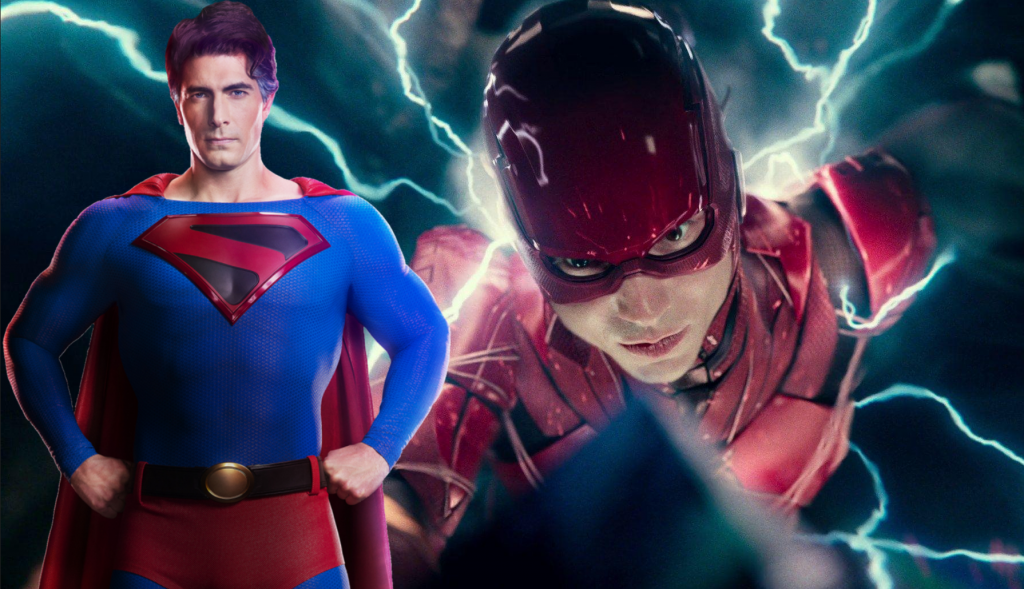 With the news of Ezra Miller's Barry Allen tackling the multiverse in the upcoming The Flash movie, the door has been opened up to any actor that has previously appeared in the DC Universe on film. As of now, talks for both Michael Keaton and Ben Affleck's iterations of Batman to return have occurred, with the potential for many more to be brought back as well. This includes Superman actor, Brandon Routh.
In an interview with Geek House Show, Routh played coy about the potential for his Superman showing up again somewhere in a future DC project.
"Can we? I mean yeah I think that's always a possibility. Of course, they're bringing in Michael Keaton, which I'm excited about, and some other people from the past DC projects. I think it's very exciting. It worked really well in Crisis On Infinite Earths, and I was extremely proud and honored to be a part of it and to reprise my Superman. So it's absolutely a possibility, you can do anything. Everybody lives and dies all the time in those things."
Routh played the Man of Steel in the 2006 film Superman Returns, which served as a revival of the original Superman film series starring the late Christopher Reeve. After a brief hiatus from the DC Universe, Routh was added to the Arrow and Legends of Tomorrow television series as Ray Palmer/The Atom, and was more recently brought back as the Superman of Earth-96 for the Crisis On Infinite Earths crossover event.
With The Flash exploring the idea of the multiverse, the chance for any iteration of a DC character, whether from film or television, has the potential to appear anywhere in Flash's adventures. Routh donning the cape and tights once more to aid the Scarlet Speedster would certainly be exciting to see, especially with the actor's clear enthusiasm for the role. We still have quite some time until The Flash's first solo outing on the big screen, so anything can happen until then.
Ezra Miller's The Flash hits theaters November 4, 2022.