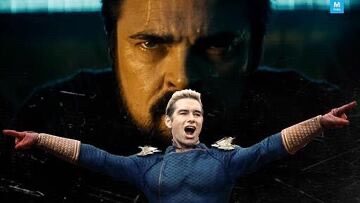 Showrunner Eric Kripke just confirmed through Twitter that his acclaimed Amazon Prime series, The Boys, will begin filming early next year.
"Oi, it'll be diabolical", but we are not ready, according to The Boys Showrunner. This Wednesday, Kripke revealed through his Twitter that the show's third season will begin production in early 2021. The message was accompanied by a view of the front page of Episode #301's script (season 3, episode 1).
You can check out the Tweet below:
The title of the first episode will be "Payback" written by executive producer, Craig Rosenberg, who has already written four episodes for the series. Pre-production has been well under way, even amongst the COVID-19 pandemic. Nevertheless, Kripke has even discussed what we can expect for the next season , including new characters and the casting of Supernatural's Jensen Ackles. No release date for season 3 has been announced yet.
The Boys has been a hit for Amazon Prime since the show debuted back in 2019. The series is based on the graphic novels of the same name created by Garth Ennis and Darick Robertson, and it focuses on a more realistic view of the omnipotence and power superheroes would have over the public and government. Amazon has given Rosenberg the green light to develop a spin-off show involving a school operated by Vought International for young "supes".
The Boys stars Karl Urban, Jack Quaid, Antony Starr, Erin Moriarty and Karen Fukuhara. You can stream Season 1 and 2 now only on Amazon Prime.
Will the spin-off show be released before season 3? Sound off your excitement for the next season in the comments below. For now, stay away from Compound V and Almond Joys, but stay tuned to The Cultured Nerd for more updates.
[Source]: SlashFilm