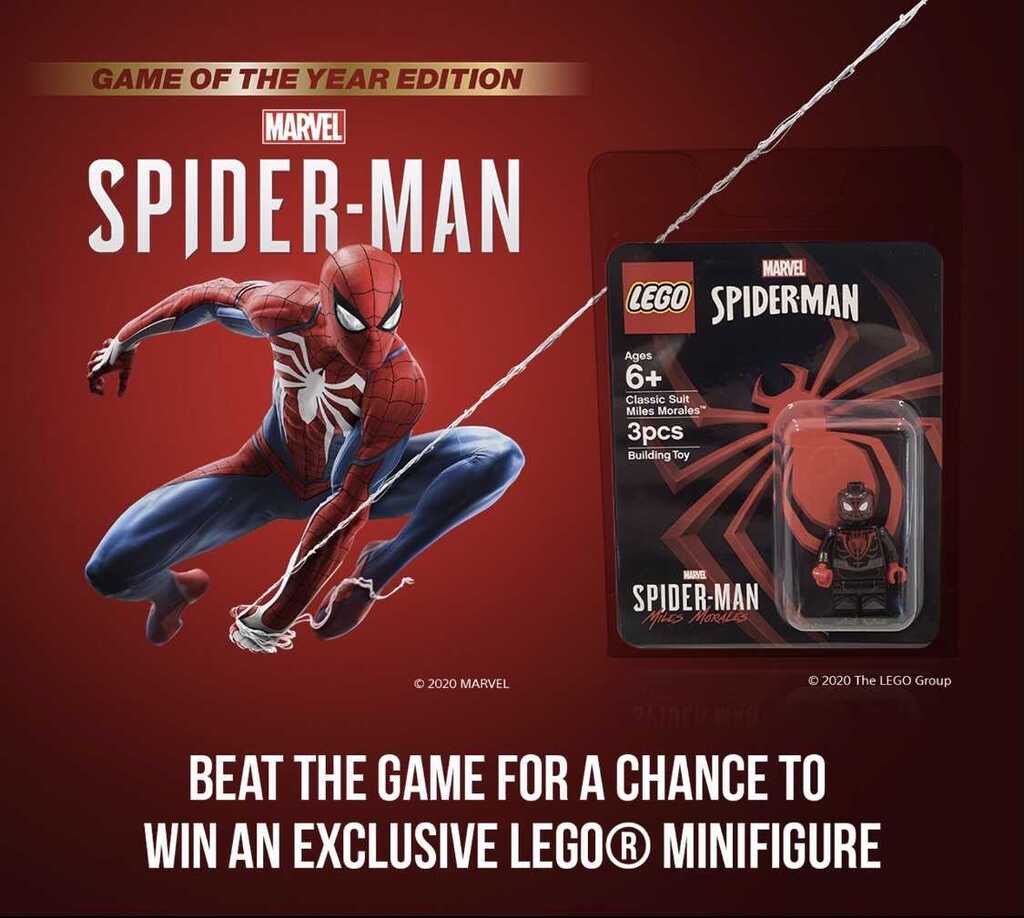 Sony and LEGO announced this week that players can enter a sweepstakes to win an exclusive Spider-Man Miles Morales LEGO Minifigure.
Playstation tweeted some of the specifics earlier today, revealing that players only needed to complete the PS4 game to qualify for the prize. The image attached to the tweet shows Miles in his red and black Classic Suit, which will feature heavily in a growing roster of stylish outfits in the game.
There are 1,650 Miles Morales Minifigures up for grabs, but players must register for the contest. The process is simple: Sign in to your PSN Account, and check the box acknowledging that you understand the rules and that you want to enter.
The contest notes that players only need to beat the main game to be eligible. Specifically, the PSN Account registering must have earned the "End Game" trophy and be registered for the contest by October 29th.
Winners should be notified near November 13th, a day after the release of both the PS5 and Marvel's Spider-Man: Miles Morales. Needless to say, it's quite an exciting time to be a fan of this video game franchise.
What do you think of the Minifigure? Will you be entering the sweepstakes? Let us know in the comments below!