Natalie Portman Possibly Confirms Jane Foster Will Be Influenced By The 'Mighty Thor' Comics In "Thor: Love and Thunder"
Natalie Portman's Jane Foster is returning to the MCU in Thor: Love and Thunder and she may have just revealed what comic book storyline will be influencing her character's arc throughout the film.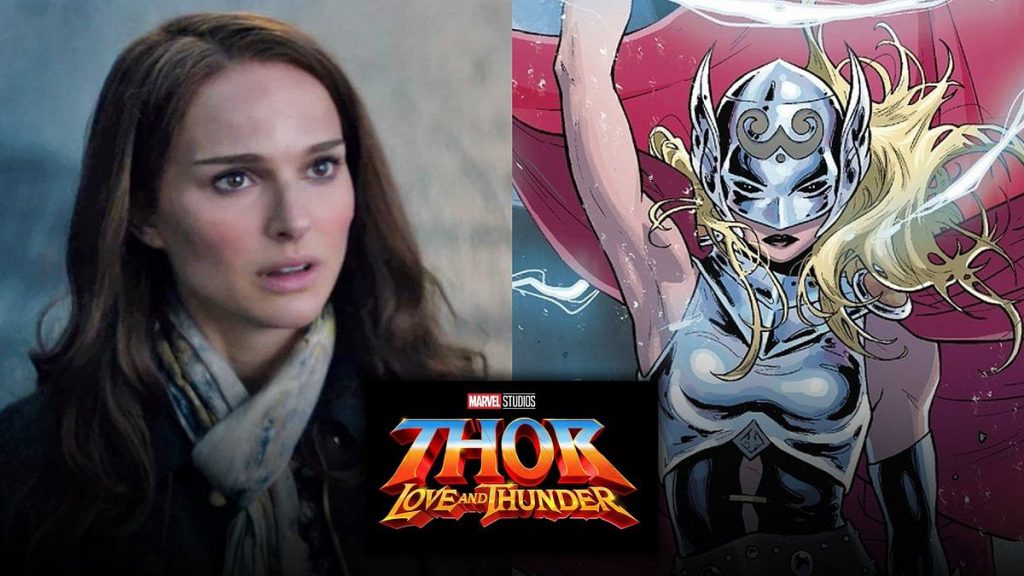 Taika Waititi's Thor: Love and Thunder is shaping up to be one of the more intriguing entries coming to Phase 4 of Marvel's Cinematic Universe. The cast features returning fan favorite characters such as Chris Hemsworth's Thor Odinson and Tessa Thompson's Queen Valkyrie reprising their roles for the first time since Avengers: Endgame was released back in 2018. However there was one casting note that had fans in a frenzy at the time Love and Thunder was announced, the return of Natalie Portman's Jane Foster.
While the significance of Foster's role in the highly anticipated film has been a point of debate amongst the fanbase, fans might have been given a big clue (and major spoiler for that matter) about Jane Foster's role in Love and Thunder from the actress herself. In a recent interview with Yahoo!, Portman teased her role in the film, and quite possibly could've confirmed that the film could carry a certain storyline from the comics.
"I can't tell you that much. I'm really excited, I'm starting to train, to get muscles. If there can be all these female superheroes, the more of them they are, the better it is. I'm trying to think … it's based on the graphic novel of The Mighty Thor. She's going through cancer treatment and is a superhero on the side."

Natalie Portman on Jane Foster's role in Thor: Love and Thunder. Via Yahoo!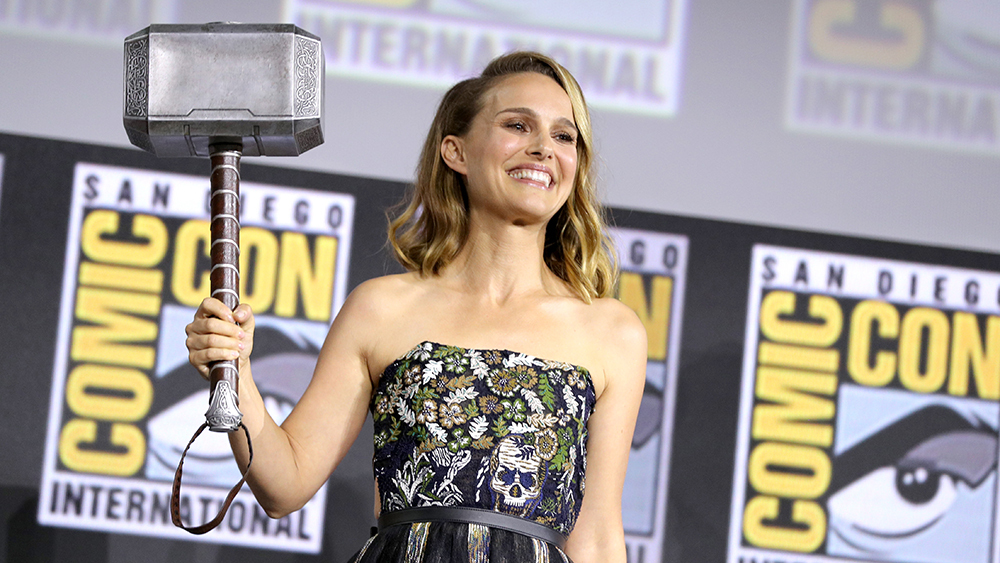 For those in need of a quick refresher, Jane Foster is Thor's original love interest seen in Thor and it's sequel Thor: The Dark World. Although her most recent appearance was in Endgame, it ended up being nothing more than a glorified cameo, so fans will be fully reintroduced to her character in Love and Thunder. In the Mighty Thor graphic novel she referenced, Foster takes over the mantle of Thor while being diagnosed with breast cancer. The power of Thor's hammer, Mjölnir, restores her strength, which she uses to become a superhero in Thor's absence. The caveat is while Mjölnir restores and enhances her strength, it also prevents her cancer treatment from being affective. Despite this, Jane continued to embrace the mantle as the Mighty Thor for several years until she made the ultimate sacrifice while saving Asgard from Magog, but was eventually brought back to life by Thor and Odin.
While this isn't the first time Portman has been questioned about the inclusion of these specific plot points before, this has been the most revealing (spoiling?) response fans have gotten to date. Judging off her comments, it's hard to say with conviction whether Portman is talking about the movie or what happens in the comics, but either way, there's a high chance that the upcoming Marvel Studios adaptation will stick close to the source material in regards to Foster's battle with cancer. 
Ever since Love and Thunder's official announcement, it has long been rumored that the film would be incorporating certain elements from the immensely popular comic book storyline for Jane Foster, but now that appears to be a certainty according to Portman's most recent comments. Not only would Jane's breast cancer diagnosis help explain what brings her back into the God of Thunder's story it would also be one of the more mature subjects the MCU has ever tackled to date. Unfortunately, fans will just have to wait and see, but with production reportedly kicking off in 2021, fans hopefully won't have to wait too long until official details about the film are released.
You can check out the return announcement (2:00) of Portman's Jane Foster during Marvel's 2019 San Diego Comic-Con Hall H panel below.
Taika Waititi's Thor: Love and Thunder is the sequel to Waititi's own Thor: Ragnarok and it's intended to be the fourth movie within the Thor saga. The movie will star Chris Hemsworth reprising the titular character once again, as well as Tessa Thompson, Natalie Portman, and Christian Bale reportedly being the still unnamed villain of the film. Thor: Love and Thunder is tentatively scheduled to hit theaters on February 11, 2022.
Are you guys excited for Natalie Portman's Jane Foster returning in Thor: Love and Thunder? What other storylines would you guys like to see adapted in Love and Thunder? As always sound off in the comment section below and remember to stay tuned in right here at The Cultured Nerd for the latest and breaking Love and Thunder news.