Javicia Leslie Reveals First Look as Ryan Wilder for The CW's "Batwoman"
Javicia Leslie has revealed a first look of her character Ryan Wilder on Instagram.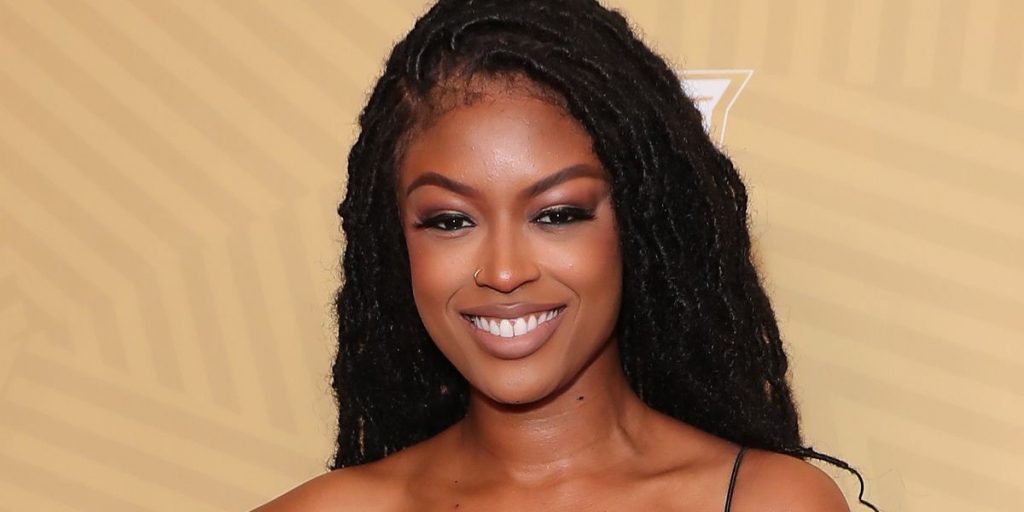 Javicia Leslie, the actor tapped to replace Ruby Rose as lead of The CW's Batwoman, has revealed a first look of her character Ryan Wilder on Instagram.
As noted in the post's caption, Wilder is currently suited up in Kate Kane's iconic Batsuit, presumably as she will appear in the beginning of the show's second season. Over the course of the season, the Batsuit will evolve to fit Wilder's character, described by DC Comics' website as "likable, messy, a little goofy and untamed." Also noted on the website is how the costume will evolve to reflect Wilder's identity as a Black woman, as discussed by Leslie and showrunner Caroline Dries during the DC FanDome: Explore the Multiverse event.
Ryan Wilder, an original character wholly unique to the CW series, was created in response to the news of Ruby Rose's departure from the show following the conclusion of its first season. As previously reported by TCN, Rose departed the show as the workload was taking a toll on her mental health, which the actor has been very open about in the past.
The significance of Javicia Leslie's casting cannot be understated. Said Leslie during her casting announcement:
"I am extremely proud to be the first Black actress to play the iconic role of Batwoman on television, and as a bisexual woman, I am honored to join this groundbreaking show which has been such a trailblazer for the LGBTQ+ community."
Rose has also been a vocal supporter of Leslie's casting.
As for the character of Ryan Wilder, some online have taken issue with the direction The CW has decided to go with her backstory. Her character description reads as follows:
She's likable, messy, a little goofy and untamed. She's also nothing like Kate Kane, the woman who wore the Batsuit before her. With no one in her life to keep her on track, Ryan spent years as a drug-runner, dodging the GCPD and masking her pain with bad habits. Today Ryan lives in her van with her plant. A girl who would steal milk for an alley cat and also could kill you with her bare hands, Ryan is the most dangerous type of fighter: highly skilled and wildly undisciplined. An out lesbian. Athletic. Raw. Passionate. Fallible. And very much not your stereotypical All-American hero.
Immediate responses on Twitter were mixed.
Several Twitter users, including Senior Social Media Producer for Inside Edition and Medium contributor Klaudia Amenábar, took issue with the writers' decision to make Wilder a former drug dealer, playing into harmful stereotypes about dark-skinned BIPOC that very prominently exist in all facets of American culture to this day.
The second season of Batwoman is scheduled to premiere in 2021. The show stars Javicia Leslie as Ryan Wilder/Batwoman, Rachel Skarsten as Beth Kane/Alice, Meagan Tandy as Sophie Moore, Nicole Kang as Mary Hamilton, Camrus Johnson as Luke Fox, and Dougray Scott as Jacob Kane. Filming began on September 3, 2020 and is scheduled to conclude on May 10, 2021, pushing the show back from its initially-projected January 2021 release.