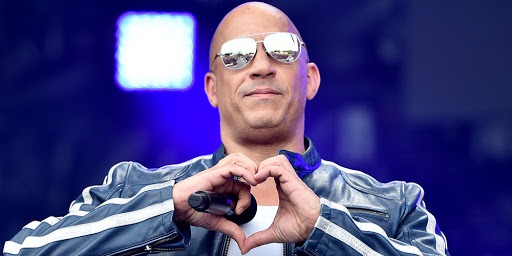 Vin. Diesel. Sings.
Yes, you read that right. On a recent episode of NBC's The Kelly Clarkson Show, Vin Diesel, known for his role as Dom Toretto in the Fast & Furious franchise, as well as voicing the character Groot in the Marvel Cinematic Universe, gave a sneak peek of his debut single "Feel Like I Do", a collaboration with Norwegian DJ and record producer Kygo.
The song, a tropical house track described by Billboard as "perfect to listen to with palm trees swaying in the breeze," is as catchy as it is anomalous. Surely of all the crazy, out-of-left-field things to happen in 2020, Vin Diesel becoming a pop star wasn't what many were expecting. Still, if the audience members, represented on the show as spaced out video panels (even the panels are social distancing!), are any indication, the song makes for a fun and easily digestible listen that you'll more-than-likely catch yourself tapping your foot to.
Twitter was, in a word, perplexed, with reactions ranging from great reviews to confused vibing.
Still, some were less kind.
What do you think of Vin Diesel's new song? Were you as perplexed as the rest of us? Let us know in the comments below.