Back in May, Ruby Rose surprised everyone when she made the announcement that she was leaving the role of Batwoman. That means we could be getting a brand-new character to play the superhero when Season 2 rolls around next year.
CW and Warner Bros. Television, according to Variety, will have a new original character take over the lead role on Batwoman. A casting notice was leaked online and gives a good description of what we can possibly expect on the show. "Ryan Wilder" is currently the name of the new character, but that could just be a placeholder until an official announcement is made.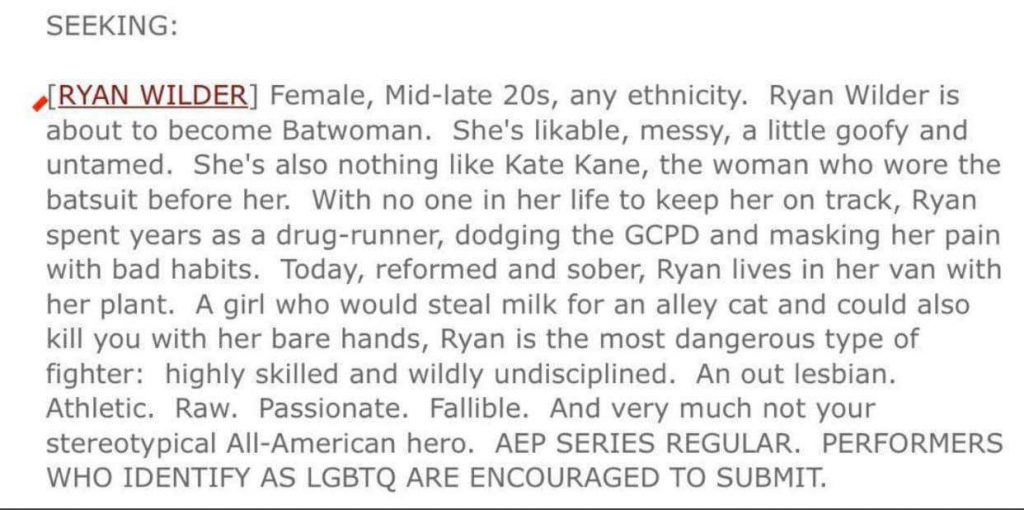 Ruby Rose has had surgery on two herniated discs, and some theorize that could be a possibility as to why she left. Last October, she made a post on her Instagram about her struggles with mental illness and how it has impacted her life. But, according to an article by Variety, Rose left the lead role because the workload was too heavy.
Introducing a new character for the lead role will definitely shake up the show in many ways. Since Batwoman has already been renewed for a second season, we can only wait and see what CW has in store for us.
What are your thoughts about Ruby Rose leaving the series unexpectedly? Which actress are you hoping takes over the mantle of Batwoman? Let us know in the comments!