[Album Review] "RTJ4" by Run The Jewels
Rap duo Run The Jewels, consisting of hip-hop maestro Killer Mike and production ace El-P, just surprise-dropped their latest and greatest entry into the money-runners' discography, RTJ4.
Run The Jewels bring a visceral angst and rage for change in their fourth installment RTJ4.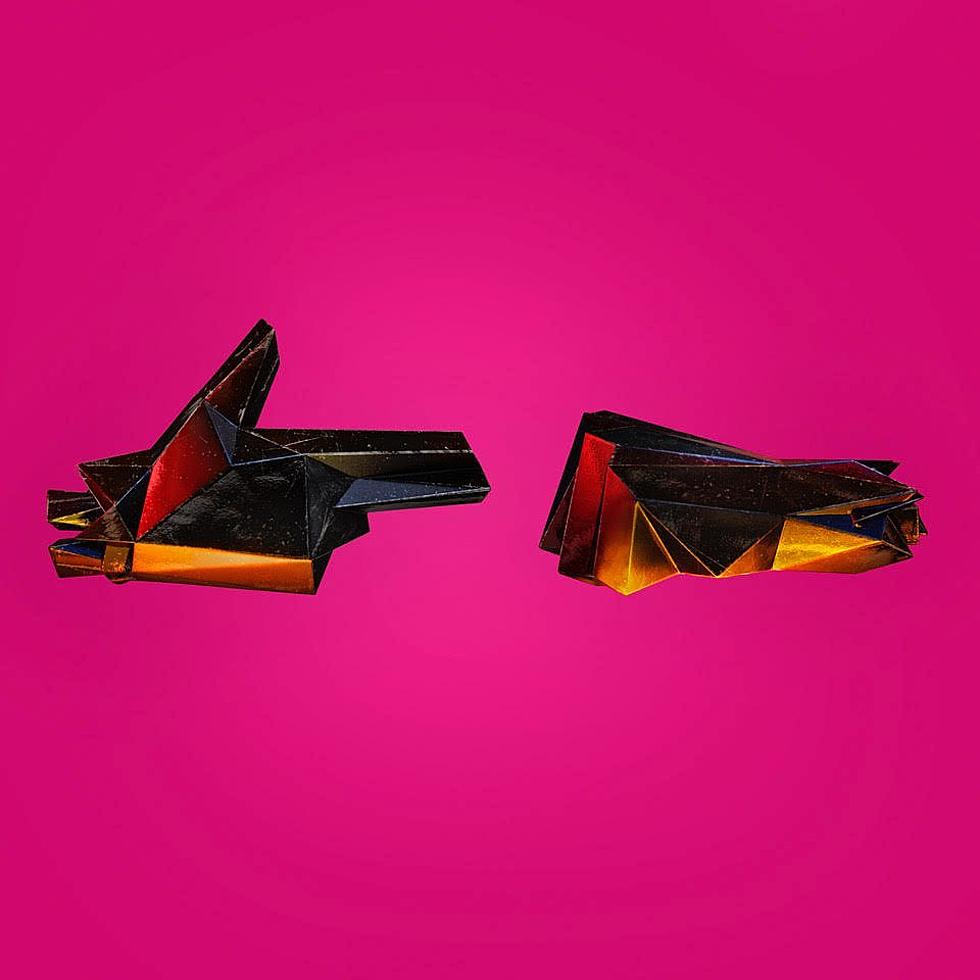 Rap duo Run The Jewels, consisting of hip-hop maestro Killer Mike and production ace El-P, just surprise-dropped their latest and greatest entry into the money-runners' discography, RTJ4. After seven years of smashing out three hit records, they are back in 2020 and couldn't have chosen a more fitting time to return.
Track List:
yankee and the brave (ep 4)
ooh la la (feat. Greg Nice & DJ Premier)
out of sight (feat. 2 Chainz)
holy calamufuck
goonies vs. E.T.
walking in the snow
JU$T (feat. Pharrell Williams & Zack de la Rocha)
never look back
the ground below
pulling the pin (feat. Mavis Staples & Josh Homme)
a few words for the firing squad (radiation)
As a first-time Run The Jewels listener, I have to say I find their style enthralling in the most unapologetic way possible. This new project from the rap duo is a true and concise beam of hit after hit, covering subjects most artists dare not touch. That in itself is a rare feat to behold in an age of social consciousness and safety. Run The Jewels hold nothing back. From tears on ripping up capitalist America to racial and civil unrest, this record could not drop at a more appropriate era in America. There are numerous protests occurring across the United States for justice and solidarity with the many African American lives lost due to police brutality and racism. It feels like RTJ4 was written just in the past week based on the events currently unraveling.
With that in mind, nothing about this record is beautiful. It is enraged, cynical, and uneasy, yet somewhat hopeful and aware of its cause. This careful juxtaposition makes the project intoxicating. The runtime of the album is just under 40 minutes, an absolutely appropriate length to drill in all the points Run The Jewels seemingly wanted to get across. Every song is nothing more and nothing less that it needs to be. I wholeheartedly feel that runtimes in tracks and albums are underrated when it comes to what makes a record so GOOD. And in this case, the runtime plays to RTJ4's strengths.
There are so many tracks that vary the listener's feelings during the journey of this album. "walking in the snow" highlights that point. Gangsta Boo plays a seemingly small part in that track, but that couldn't be further from the truth. Her perfect delivery and vocal vigor, along with the deep and sensitive subjects addressed, sell the song as one of the best on the album. Another incredible cut, "goonies vs. E.T.", speaks on the ecological crisis and the fakeness of outrage culture. One of the snazziest songs, "JU$T", features Pharrell and the duo cruising through the grittiest beat on the record (right after "never look back"). Just when you feel the band has run out of truths to spit, Zack de la Rocha flies in to land the killing blow. The contents of these songs are best left for the listeners to experience for the first time.
For the first time in my music listening experience, I found almost nothing to complain about in this Run The Jewels album. Every song fills the space with the angsty energy that is so prevalent in the world today. There is absolutely no escapism in this project, and if that isn't what music is for you, maybe skip this one. However, I would strongly recommend that every music aficionado and casual listener alike to give this album a listen.
I feel strongly that Run The Jewels have released a landmark album that will be remembered for many years to come. The replayability and societal consciousness make for an exceptional listening experience that genuinely makes you think: a challenging record for sure, both complex and accessible. Even after dozens of listens, I feel the same way. This is a true musical adventure everyone should embark on.
Rating: A++
RTJ4 written by: 2 Chainz, David Andrew Sitek, DJ Premier, El-P, Gangsta Boo, Greg Nice, Guru, Jason Cruz, Josh Homme, Killer Mike, Leon Sylvers III, Little Shalimar, Mr. Muthafuckin eXquire, Pharrell Williams, Phillip Thomas, Smooth B, Wilder Zoby & Zack de la Rocha
Produced by: BOOTS, David Andrew Sitek, El-P, Josh Homme, Little Shalimar, Matt Sweeney & Wilder Zoby