James Gunn's "Peacemaker" HBO MAX Series Will Not Delay "Guardians of the Galaxy Vol. 3"
Fans thinking that James Gunn's new HBO Max series , Peacemaker, will delay Gunn's Guardians of the Galaxy … think again, confirms James Gunn.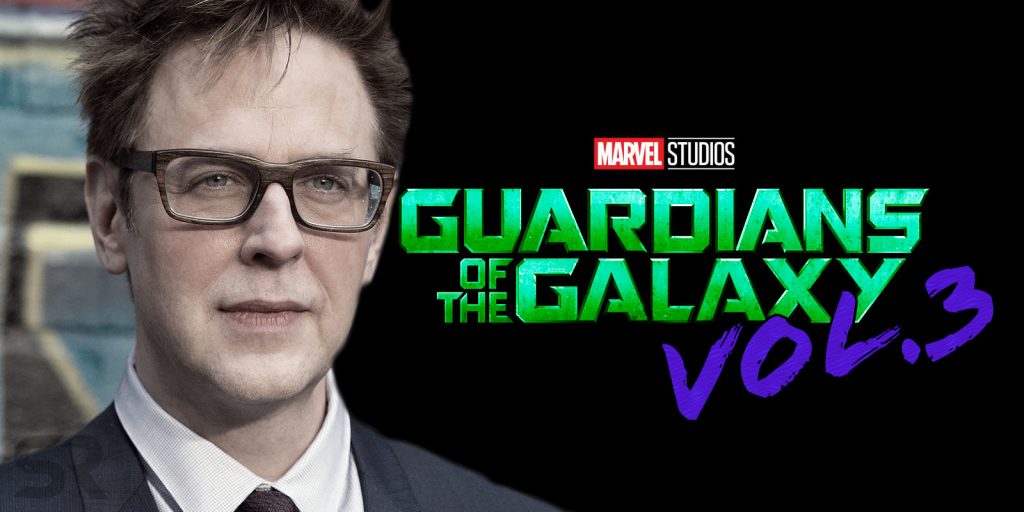 Yesterday , DC fans all over the world were caught off guard when HBO Max confirmed a series starring John Cena's Peacemaker from James Gunn's The Suicide Squad was ordered straight to series by the streaming platform. While one side of comic book world expressed their excitement over the news , another side showcased some concern; The Marvel Cinematic Universe fans.
It is well documented by now that The Suicide Squad's director James Gunn was terminated by Disney from directing the third entry in the Marvel Studios cosmic franchise, The Guardians of the Galaxy, after some distasteful comments from the director's past resurfaced. After the firing, Walt Disney Studios chairman Alan Horn met with Gunn on numerous occasions and after being persuaded by Gunn's public apology as well as the overwhelming public outcry demanding his return , Horn decided to reinstate Gunn. Gunn's exact return to helm Guardians of the Galaxy Vol. 3, however, got a tad complicated when Gunn was hired to write and direct DC's next installment into the Suicide Squad franchise.


Gunn completed shooting for his Suicide Squad film earlier this year and in April 2020, Gunn confirmed that he was editing the film at his home and that the COVID-19 pandemic had not affected the film's post-production schedule or original release date. With the news yesterday that Gunn will be delving deeper into the DC Cinematic Universe with his upcoming Peacemaker series , MCU fans understandably expressed concern over whether this newly announced series would have any effect on Gunn's Guardians of the Galaxy Vol. 3' projected schedule.
Gunn took to Twitter, after the news of his Peacemaker series dropped , to help alleviate fan concerns over whether production on the series would delay his upcoming Guardians of the Galaxy Vol. 3.

It's hard not to wonder how difficult the past year has been for James Gunn , however, that hasn't stopped the acclaimed director from churning out project after project. Nonetheless, fans of both the DC and Marvel Cinematic Universes have a lot to look forward to from Gunn's efforts, as The Suicide Squad , HBO Max's Peacemaker series, and the final installment into the Guardians of the Galaxy trilogy are all highly anticipated projects coming to audiences in the near future.
James Gunn's The Suicide Squad is currently set to premiere on August 6, 2021. The film will incorporate David Ayer's Suicide Squad cast members Joel Kinnaman, Margot Robbie, Jai Courtney, and Viola Davis reprising their respective roles as well as welcoming newcomers Idris Elba, John Cena, Storm Reid, Nathan Fillion, Peter Capaldi, Taika Waititi, Pete Davidson, Alice Braga, Michael Rooker, and many more to the mix.
Gunn / HBO Max's Peacemaker series will be eight episodes long and is set explore the origins of the character introduced in next year's The Suicide Squad , portrayed by WWE Superstar, John Cena. Gunn is set to script all eight episodes of the series as well as direct a few of them.
Gunn's Guardians of the Galaxy Vol. 3 does not yet have an official date set for production to start or even an official release date. While details have been virtually impossible to come by , the film is set to explore post-Avengers: Endgame plot threads. Some of these plot threads include Chris Hemsworth's Thor possibly joining the team and Chris Pratt's Star Lord searching the universe for the alternate version of Gamora introduced to audiences in Endgame.
While we wait for any Peacemaker and Guardians of the Galaxy Vol. 3 news to break through , you can check out the exclusive behind the scenes look at James Gunn's film that debuted last month at DC's FanDome. The Suicide Squad is scheduled to hit theaters on August 6th, 2021.
What upcoming James Gunn project are you guys more excited for ? The Suicide Squad , Guardians of the Galaxy Vol. 3 , or HBO Max's Peacemaker series? What other DC characters do you want to see get their own series on HBO Max? As always sound off in the comment section below and remember to stay tuned for all the latest breaking news concerning all of James Gunn's upcoming projects right here at The Cultured Nerd.