Ciaran Hinds, Voice of Steppenwolf in "Justice League" Discusses the Upcoming "Snyder Cut"
Steppenwolf voice actor Ciaran Hinds talks about the upcoming Snyder Cut film for HBO Max. Hinds voiced the main villain of 2017's "Justice League" and unfortunately had a large amount of dialogue cut from the theatrical version as well as having his character redesigned shortly before release.
A major complaint about the 2017 blockbuster Justice League was the lackluster villain known as Steppenwolf. Voiced by acclaimed actor Ciaran Hinds (Game of Thrones), the character was initially criticized for being underwhelming, and poorly designed upon its release. Hinds provided the voice but did not perform the CGI motion capture for Steppenwolf in the film. The vast amount of criticism was not centered around Hinds voice performance, but instead around his design and back story, or lack thereof.
The character design for Steppenwolf was suppose to be much more menacing than what we got, you may remember his original intended look in this deleted scene from Batman v Superman: Dawn of Justice that Warner Bros. released shortly after the film hit theaters. An executive decision was made to change his design so he would not appear as scary or alien like.
It's common knowledge now that the Justice League film we got in 2017 was not the 3+ hour epic that director Zack Snyder intended for all of us to see. The film was famously plagued with re-writes, reshoots and consistent studio interference throughout. This was due to negative reviews and the poor box-office reception of BvS: Dawn of Justice. At the time, Warner Bros. executive Jon Berg, and DC Entertainment President & Chief Creative Officer Geoff Johns wanted to lighten the tone and make the movie more "family friendly." After Snyder left the project because of a family tragedy, Marvel Studios director Joss Whedon (The Avengers) was hired to "finish" the film which turned into essentially remaking almost the entire film 6 months before release.
We now know that Snyder's original version of JL will finally be realized next year on HBO Max in the form of a four-part series event to premiere sometime in early 2021. This includes extended scenes and dialogue from Steppenwolf as well as his original (much scarier) design being brought back for the series. Hinds recently spoke about his excitement for the Snyder Cut finally being released but did not touch upon the recent allegations made at former WB exec. Jon Berg, Geoff Johns and Joss Whedon by Cyborg actor, Ray Fisher, for unprofessional behavior on the set of Justice League reshoots.
"It was his dream to realize it, and I think it's fantastic that he's got this opportunity to realize what he wanted to do in the first space," Hinds told NME. "He has the chance to recreate what he wanted to do and I hope it stands up to the trial it's been given."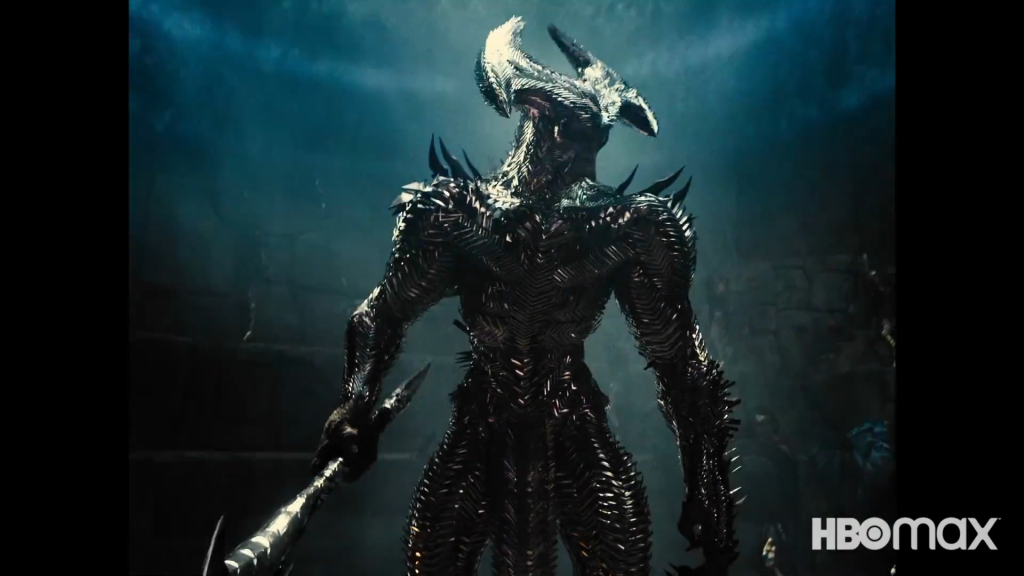 The four-part HBO Max series will include a ton of alternate scenes, cameos and even entire character arcs re-inserted back into the film to make it as close to Snyders original version as possible. Fans around the world who have been following the #releasethesnydercut movement since it began in 2017 are well aware of what we will finally be witnessing. You can expect to see a black-suited Superman, fellow member of the JL and shape shifter, Martian Manhunter, and of course the big bad of the entire DC Universe, Darkseid himself makes an appearance during the 'history lesson' portion of the film where the audience will learn about the New Gods.
Zack Snyder's Justice League will be on HBO Max sometime in early 2021 with potential for more stories to be told within the "snyderverse" if his Justice League film is deemed a success. If you are interested in learning more about what happened behind-the-scenes of Justice League then check out our TCN recap of the events.
[Source: comicbook.com]