WarnerMedia to Investigate Joss Whedon and Others in Wake of Ray Fisher Allegations
After months of relentless tweeting about the toxic environment that was the "Justice League" reshoots, Ray Fishers voice has finally been heard. WarnerMedia is now launching a full investigation into the claims of unprofessional and unacceptable behavior on the set of the 2017 superhero team-up.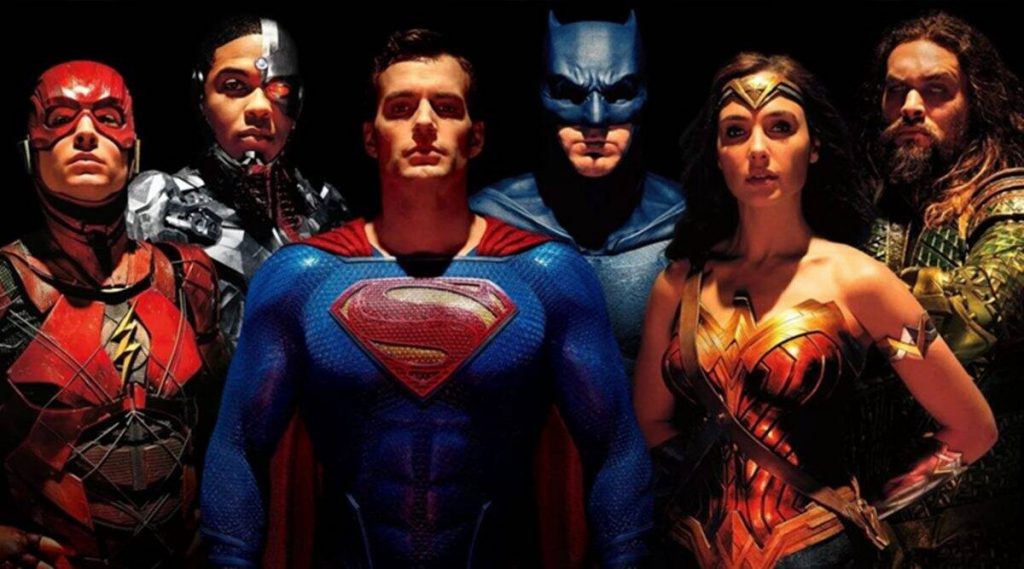 Nearly three years after the films original release, Justice League is once again making headlines. Ray Fisher's recently made claims against director Joss Whedon and producers Geoff Johns and Jon Berg for unprofessional and unacceptable behavior during reshoots in the summer of 2017. Fisher's opinion of the on-set treatment of actors has been heard loud and clear and now there is an official investigation on the production of "Justice League" surrounding the reshoots directed by Joss Whedon. WarnerMedia, a parent company to Warner Bros. will be leading the investigation.
Fisher tweeted out Thursday that after five extensive weeks of interviews with various Warner Bros. employee's that there will now be an independent third-party investigation revolving around the unprofessional treatment of actors and crew members on the set of 2017's Justice League.
This is also the first time that Fisher has mentioned "others" being involved in the abusive behavior outside of the three he has primarily spoken about. Fisher even went as far to say that they "grossly abused their power" during the AT&T merger with Time Warner.
There have not been any findings reported as of yet with very little details on who exactly are being investigated. The source that released this information has stated that WB has not deemed Whedon, Johns or Berg guilty of any wrong doing until evidence of their inappropriate behavior on-set is brought to the forefront. Fisher has been tweeting about the mis-treatment since July and if anything, has became more aggressive in his accusations with each post.
These allegations are coming to light now most likely due to NDA's expiring and/or simply that WB is behind Ray Fisher and has his back. There have still yet to be any specific details released on what exactly happened on set and by who. The closest we get to any details into the situation is with a tweet from Fisher acknowledging Geoff Johns threatening his career.
Both Warner Bros. and Joss Whedon have declined to comment on the allegations being made. Producer Jon Berg did make a statement when Fisher first tweeted about him stating that it was "categorically untrue that we enabled any unprofessional behavior."
All of this coming out just days away from DC FanDome, possibly the largest event DC has ever held, virtually or in-person. Geoff Johns was originally suppose to appear at the 24-hour virtual event before it was split into two separate days. He is the executive producer and creator of Stargirl, which has since became so popular that it now airs on the CW.
Director Zack Snyder and a good portion of the main Justice League cast will be appearing at DC FanDome in some capacity. Snyder will be showing a teaser trailer (and possibly more) for his upcoming "Snyder Cut" of the 2017 superhero film that never was. This extended directors cut of the Justice League will release in early 2021, the official title of the film is said to be released at Dc FanDome this Saturday.
We also now know that TCN's exclusive report back in May about Ben Affleck having signed a new contract to comeback as Batman were indeed true when confirmed by other reliable sources today. There was a popular rumor that this announcement would be one of the main surprises at FanDome but was believed to be wishful thinking. With Affleck coming back as the Bat, there is no telling what else will be revealed during this years DC FanDome.
Do you believe in accountability over entertainment? Are you excited for all the special announcements and surprises planned for DC FanDome this weekend? Let us know in the comments below!
Source: variety.com