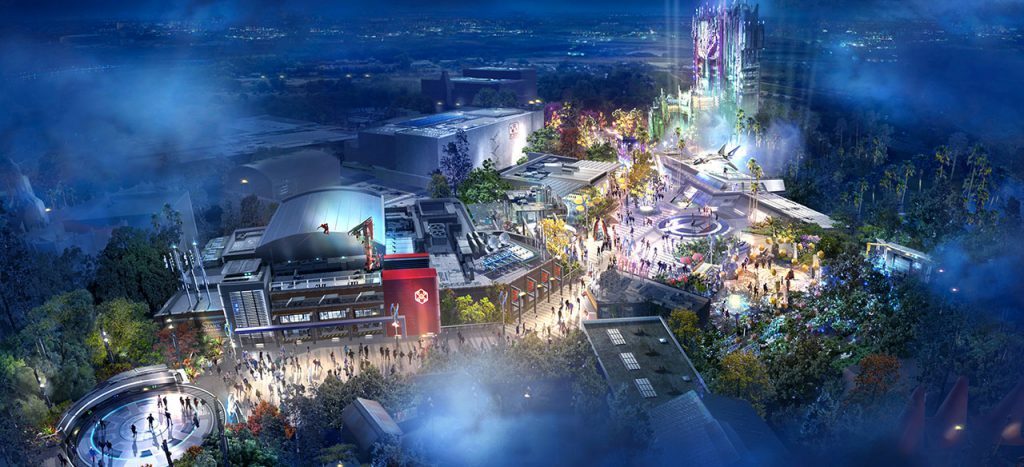 Despite growing coronavirus concerns in the Bay Area, Disneyland Imagineers have been hard at work building the next expansion to the fun: Avengers Campus. The section of the world-famous theme park will be focused on the action-packed world of Marvel superheroes, and the design of a crucial piece of the universe's mythos has just been revealed via Instagram.
The official account of Walt Disney Imagineering posted photos of the Quinjet on Instagram, along with concept art and a shot of the logo of the new attraction Web Slingers: A Spider-Man Adventure. See the photos below:
The Quinjet is an iconic piece of technology in both Marvel comics and movies, so to see it in real life is surreal for longtime fans of the brand. Along with the Quinjet, WEB SLINGERS was shown in the post as well. It is planned to be open when the section opens as its only ride. If you're familiar with the Star Wars area Galaxy's Edge, the ride Smuggler's Run was designed the same way as this ride.
As the development of the park goes forward, we will receive more updates. Because of COVID-19, the section's originally planned opening date of July 18, 2020 has obviously been pushed back. Hopefully life will get back to normal soon and visitors will be able to experience the Quinjet and WEB SLINGERS for themselves instead of just seeing photos on Instagram.