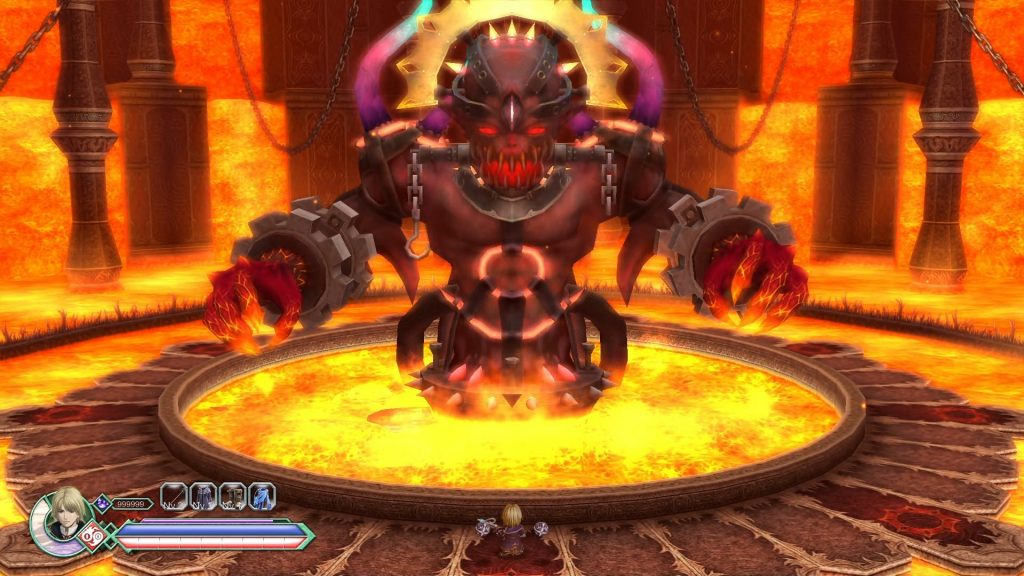 Coming soon to PlayStation 4 and Nintendo Switch, Ys Origin is action packed RPG that was previously released in Japan back in 2006. Ys Origin will release on PS4 and Nintendo Switch with both a Limited Edition and Collectors Edition. Both editions are now available for preorder over at the Strictly Limited Store.
Taking place 700 years before Ys I and Ys II, Ys Origins sees that the two Godesses have suddenly disappeared and the land is currently threatened by a demon invasion. As the player, you lead a search party in order find the lost Godesses.
A key difference in this game is that instead of playing as Adol Christin you'll be given the choice to begin the game as one of two characters; Yunica Tovah, an optimistic apprentice knight or Hugo Fact, a calm and analytical sorcerer. Throughout the game, as you unlock new settings and areas, you will also unlock a third playable character that features different skill set than the other characters.
The Collectors Edition is priced at €44.99 and features a bunch of cool stuff that includes:
CE Box
Game with exclusive reversible cover art
Origin 2CD Soundtrack
Acrylic Stand Diorama
Ys Enamel Pin
Sticker Sheet
Bonus Acrylic Card
Strictly Limited Games is also releasing a Limited Edition of the game that features an exclusive reversible cover and is individually numbered.
With a fantastic guitar soundtrack, great visuals and exciting gameplay, Ys Origins is a game you're not going to want to miss out on. Head over to The Strictly Limited Store now to preorder your copy of the game.