Latest The New Mutants Teaser Features Face-off Between Magik and The Demon Bear
Latest The New Mutants teaser features the beginning of a showdown between Magik and The Demon Bear.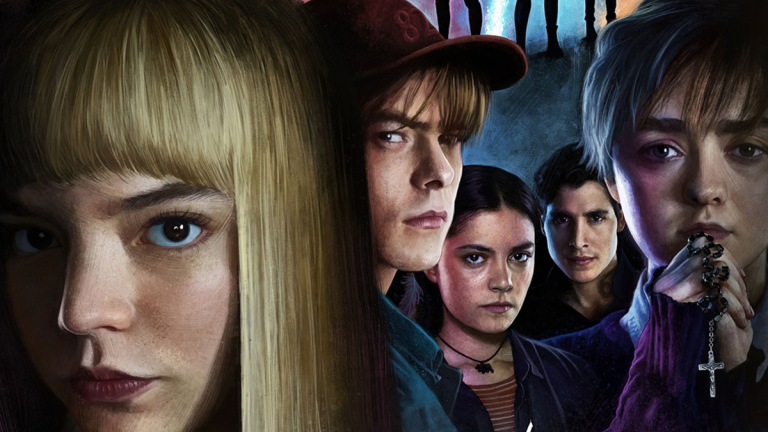 Josh Boone's highly anticipated The New Mutants seems more likely than ever to actually debut! After a string of unfortunate delays and a slew of release dates falling through, The New Mutants is set to debut on August 28th, 2020 in cinemas across the world!
In light of the fast-approaching release date, a "Get Tickets Now" Teaser was revealed on all of the film's official social media accounts. Watch it now below:
The new teaser features some previously unseen footage, including what appears to be a dramatic battle between Magik(Portrayed by Anya Taylor-Joy), and The Demon Bear, the film's primary antagonist. A fan-favorite run of the New Mutants comics saw Dani Moonstar(portrayed by Blue Hunt), AKA Mirage, face off against a demon from her past both literally and proverbially. The Demon Bear alone is more than a challenging antagonist, but other promotional materials make the appearance of other New Mutants villains seem like more than a mere possibility, with some direct references to the Smiley Man and others found in recent teasers.
In an interview with Comicbook.com, Anya Taylor-Joy described the film as "unlike any tone I've seen before," the actress went on to explain, "it very much has the feel of a coming-of-age story and then you have the darkness that comes with that, moments of levity and then, of course, we all have powers. It's very unique." This "coming-of-age/Horror Film" approach to this X-Men spinoff is exactly why fans have waited with bated breath throughout this film's erratic history.
However, as certain as the barrage of new promotional material for the film is, many cinemas across the world have yet to reopen due to the COVID-19 pandemic, making the possibility for The New Mutants to experience yet another delay that much more likely.
The film is set to star Anya Taylor-Joy, Maisie Williams, Henry Zaga, Charlie Heaton, and Blu Hunt as the titular New Mutants. Directed by Josh Boone, The New Mutants is finally due to debut on August 28th, 2020.