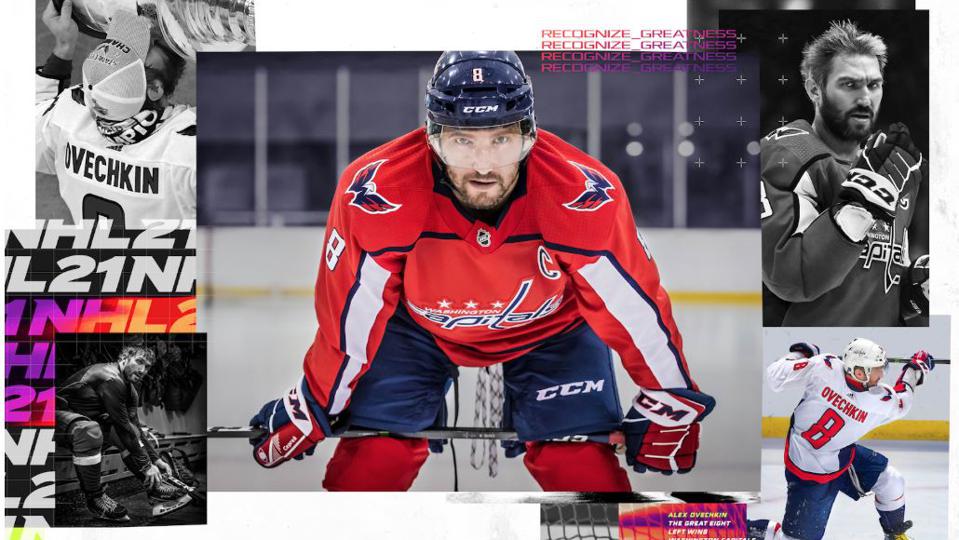 EA Sports NHL revealed on Twitter that Alex Ovechkin will be featured as the NHL 21 cover athlete. Along with an official reveal trailer, EA also revealed a timetable for when they'll be showing off more stuff about the game.
Ovechkin will be featured as the cover athlete for all three editions of the game. The Standard edition, the Deluxe edition, and the Great Eight edition are now available for pre-order. The Standard edition will launch on October 16th, but if you pre-order either the Deluxe or Great Eight editions, you'll get early access to the game 3 days before its release. EA Sports NHL revealed the covers in a tweet that can you check out below:
With NHL 21's release date a little under two months away, EA has shown us when they plan on revealing certain parts of the game. With official gameplay coming in the middle of September and Franchise Mode being showcased in early October, there will a lot of NHL 21 news coming your way. Below you can check out the timetable regarding the features for the game.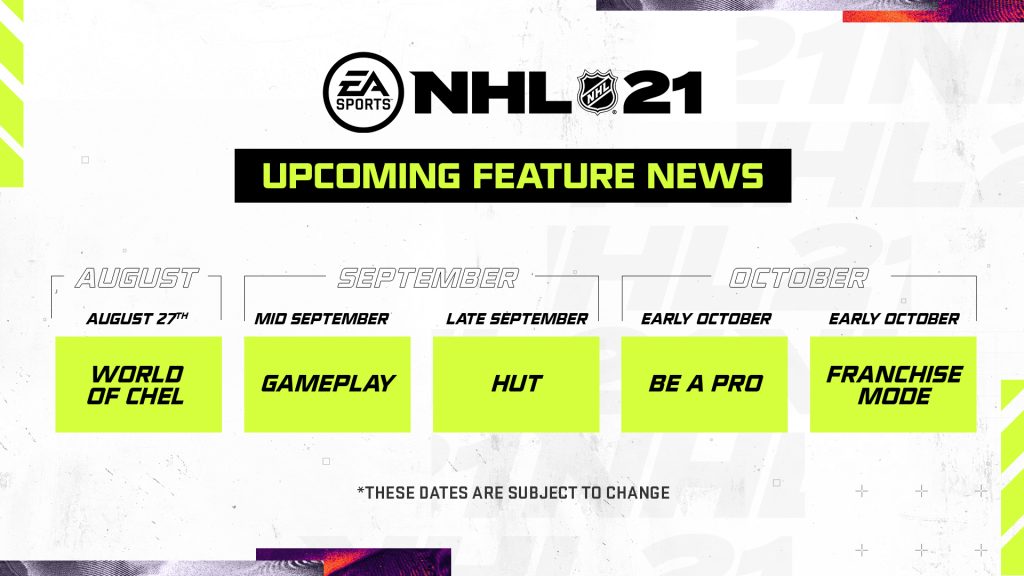 Below you watch the official reveal trailer for NHL 21:
EA's NHL 21 Launches on October 16th and is now available fore pre-order.
What are your thoughts on NHL 21 so far? Let us know in the comments!