Call of Duty Releases Official Season 5 Trailer for "Modern Warfare" and "Warzone"
Check out the official trailer for Season 5 of "Call of Duty: Modern Warfare" and "Warzone."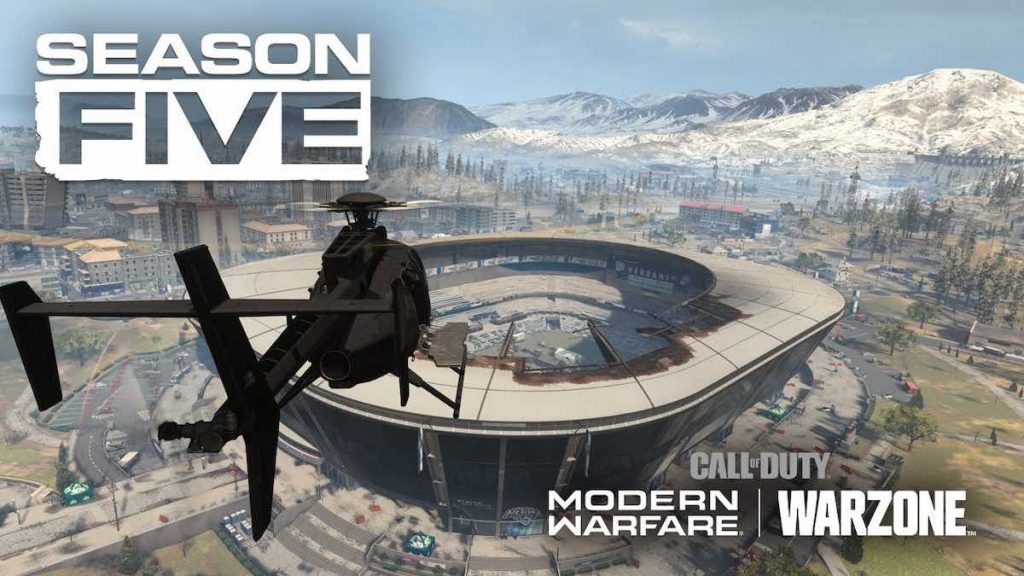 Season 5 of Call of Duty: Modern Warfare & Warzone starts off with a bang, as the stadium in Verdansk has been blown open and will be available for players to enter.
A train can be seen briefly in the beginning of the trailer ,and it looks like it could be carrying loot. Having the train moving around the map will definitely create some unique gunfight situations, just like in the trailer. Some new multiplayer maps were announced as well: Suldal Harbor (MP), Verdansk Int. Airport (Ground War), Livestock (Gunfight), and Petrov Oil Rig (MP).
Towards the end of the trailer, we get a fantastic look at the inside of the stadium, as well as a peek at what could possibly be some new character skins. Season 5 will kick off on August 5th with a huge update of 36GB that will actually decrease the overall size of the game.
Below you can watch the official trailer for Call of Duty: Modern Warfare & Warzone Season 5: