The Flash Easter Egg in "Batman Returns"
An Easter egg for The Flash in "Batman Returns" might need a second look.
Oh Barry . . . What have you done to the timeline this time?
The news surrounding the slew of upcoming DC films has been internet-breaking, and it sounds like Warner Media, HBO Max, and AT&T have a lot up their sleeves for DC fans to enjoy. The news that might be the most shocking, however, was that of Michael Keaton reprising his role as the Dark Knight in the upcoming The Flash film after hanging up the cape and cowl for 30 years.
With all the news surrounding Keaton and his version of Batman, it makes sense that fans would want to revisit both Batman and Batman Returns to re-familiarize themselves with the world this Batman inhabits. Upon reviewing, one fan noticed a nod to The Flash in Batman Returns, which can be seen in this video.
Eagle-eyed fans can spot original Flash Jay Garrick's helmet being worn by a patron at Max Shreck's (Christopher Walken) party behind Keaton as Bruce Wayne, and Michelle Pfeiffer as Selina Kyle.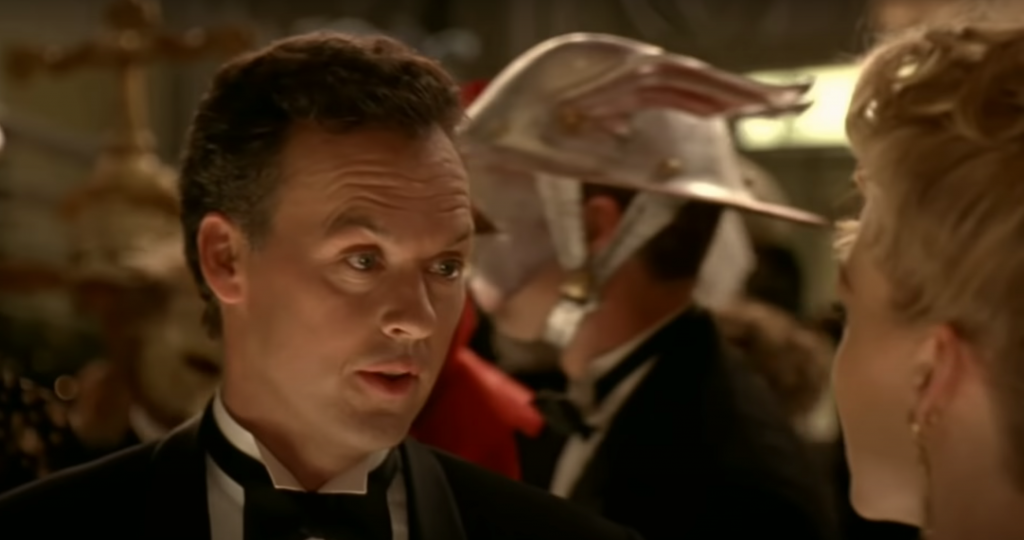 While this Easter egg was found a few years ago, it definitely can be seen in a different light with the possibility of Keaton showing up in the aforementioned The Flash film. It will be interesting to see how this film tackles the multiverse, and how the world from Batman connects to the world of Ezra Miller's Flash and the rest of the DCEU. A scene like this could easily show back up again, maybe with Ezra's Barry Allen himself being the man behind the helmet. The sky's the limit when it comes to the multiverse, and we can expect to see a lot more of it in The Flash.
The Flash, starring Ezra Miller as Barry Allen/The Flash, runs to theaters June 3rd, 2022.
Source: Comicbook.com