"Stranger Things" Season 1 Review
Stranger Things Season 1 is a masterclass in storytelling and atmosphere, with an outstanding and intriguing cast and mysteries galore.
Stranger Things, brainchild of the brothers Matt and Ross Duffer, just might be one of the most popular ongoing series today, and for good reason, as I quickly realized when I first binged the series. It took a long time and a lot of prodding by friends to convince me into watching the show, but from the first episode, I fell in love with the characters of Hawkins, Indiana. Stranger Things Season 1 is a masterclass in storytelling and atmosphere, with an outstanding and intriguing cast and mysteries galore.
It is my firm belief that a show, movie, book, or any type of story is only great if its characters are, and Stranger Things has excellent characters in spades. What really pulled me into this series was the way in which all of these characters—of different ages, identities, and walks of life—managed to tell one unified story that meshed together at the season's end in an organic way. Series with huge casts like Stranger Things often struggle to utilize all of the cast effectively, but Season 1 succeeds at implementing everyone into the overarching plot.
I found myself mostly resonating with the teenage characters of the show—particularly Nancy Wheeler (Natalia Dyer) and Steve Harrington (Joe Keery). The way the show handled high school ideas of popularity was unique and refreshing, as it felt more accurate to my own experiences when I was in high school. Both Nancy and Steve realize that they don't need the validation or acceptance of their peers to do the right thing, but they each reach this development on their own—not one or the other, or both together. Just like real teenagers, they had to make realizations about themselves on their own before they could commit to a relationship.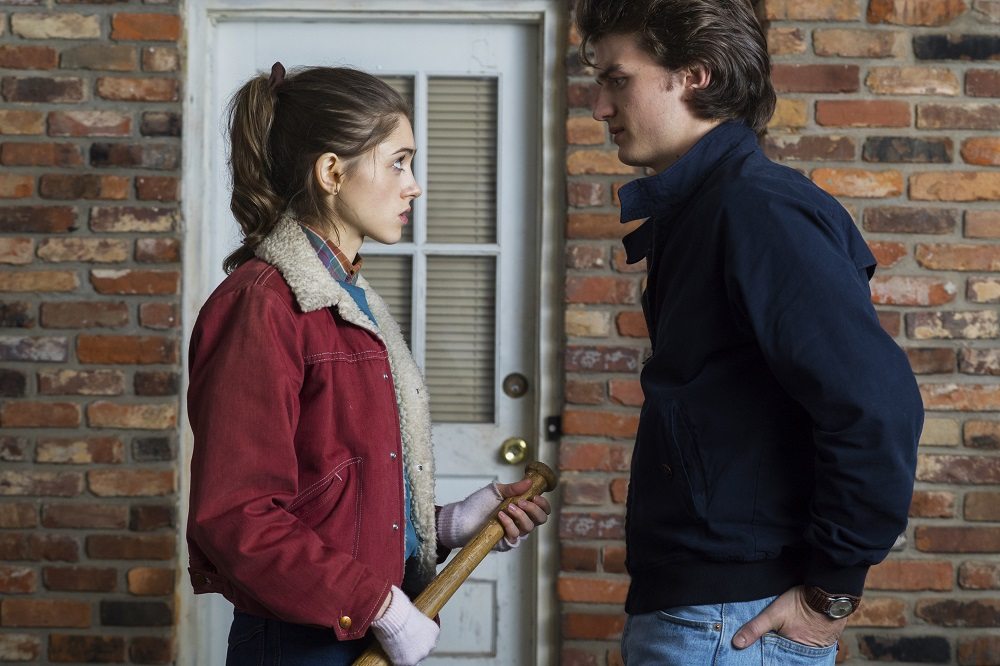 The child actors—Mike (Finn Wolfhard), Dustin (Gaten Matarrazo), Lucas (Caleb McLaughlin), Eleven (Millie Bobby Brown), and, to a lesser extent, Will (Noah Schnapp)—all put on believable performances. The writing for their characters made it feel like they were actual kids, from the way they spoke and swore at each other, to their awkward pre-teen mannerisms. It was the little things—like Mike shouting across the house to answer his mom, or Lucas spitting on his hand before offering a truce—that made me think the younger characters were written better than most other child roles in the industry are handled.
Besides the teen and child actors, there are, of course, a couple other stars in the cast. Winona Ryder makes a comeback in the acting biz with her raw portrayal of Joyce Byers, a struggling single mother who will do anything to save her son and bring him home. David Harbour also makes an impact as the stoic yet lovable Chief Jim Hopper—a man on a mission, as he vows to find the missing Will Byers at any cost. Both characters are at a different point in their lives than the kids or the teens, but they too have their own personal issues in the series, and that's what I like about the show. All the characters have their own challenges for the various points they are at in their lives—challenges that they resolve through the course of the season's strange events.
The plot itself is a delightful mystery to watch unfold. The series always had me wondering and asking questions, like "How is Eleven connected to the Demogorgon?" or "What exactly is the Upside Down, and how does it work?" The show always had surprises; with diner owner Benny and Nancy's best friend Barb both built up as main characters before their unceremoniously quick and sudden deaths, the Duffers put me on the edge of my seat—no one could be safe from Hawkins National Laboratory (HNL) or the "monster without a face." I truly did fear for Hopper when he was caught in the lab, as well as for Nancy when she first encountered the Demogorgon in the Upside Down, because there was just no way of knowing what was coming next.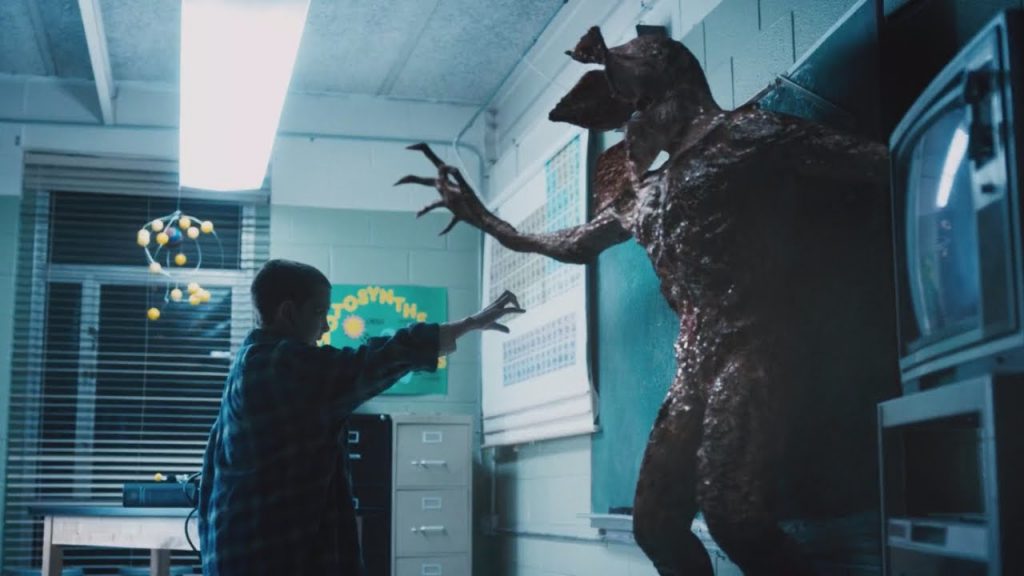 At the end of the season, I was shocked to see Eleven sacrifice herself to kill the monster. I didn't see it coming, and the moment she says goodbye to Mike is devastating. It's a testament to the Duffer brothers' excellent, unpredictable storytelling and heartfelt direction. Stranger Things had my respect for taking this risk; even though Will is saved, there is still a cost. The ending, while not perfect for our heroes, is satisfying, and though Will coughs up a slug at end of the finale, the story feels complete and could have ended perfectly there (though I'm more than glad the series continued).
Tonally, the show is amazing. The soundtrack from Kyle Dixon and Michael Stein and excellent set and costume design manage to capture a wide range of atmospheres. From the nostalgic, welcoming presence of the Wheeler house, to the hectic, haunted feel of the Byers home, to even the sinister, enigmatic HNL, Stranger Things creates a rich, fleshed-out setting—Hawkins, Indiana, a slice of small-town Americana harboring a dark secret. Very few movies or shows have immersed me in its setting like Stranger Things did with Hawkins, with its wide range of characters and set pieces. I could tell the Duffers wanted to paint a love letter to the 80's with their show, and as a result I could feel the intimate effort put into creating it.
Overall, Stranger Things Season 1 is amazing and, for me, set the bar for what television shows could be. It didn't feel like some big commercialized thing, but rather a cinematic mystery with a lot of heart put into it. The Duffers have said they wanted the season to feel like its own contained singular story, like a standalone movie, which I think sets it apart from other shows today, and I'm happy I gave this show a shot, as it is now one of my favorite series to this day.