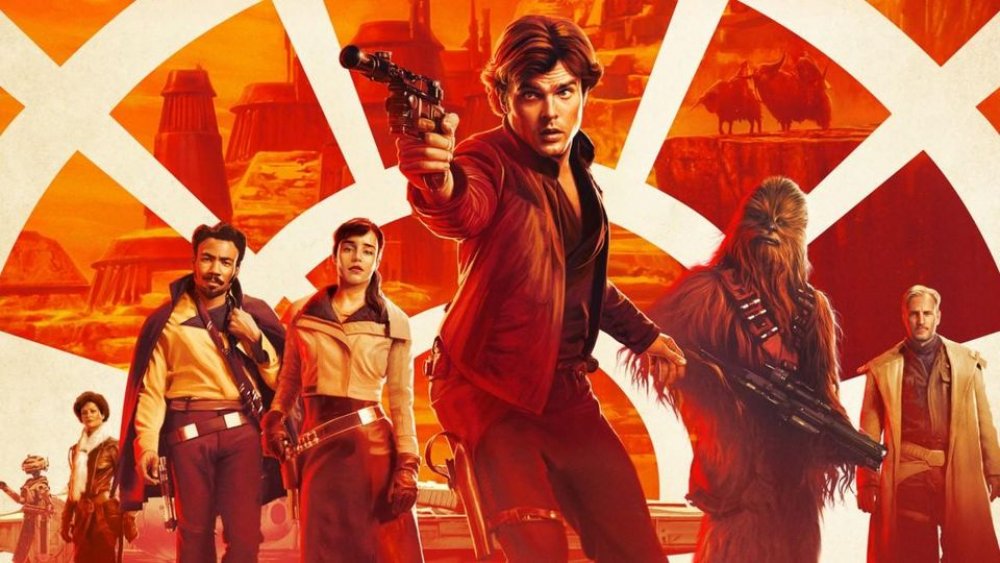 The Galaxy Far Far Away can now be viewed entirely on a streaming service not so far away—yes, all Star Wars films are now available for streaming on Disney+.
Solo: A Star Wars Story has prevented Disney+ from having access to all Star Wars films, due to a prior obligation Disney had to Netflix. All Disney films from 2018 or earlier are or were contractually held on Netflix for a total of 18 months—a time frame that Solo has now completed. The Alden Ehrenreich-led film made the move from Netflix to Disney+ Friday morning, making the Star Wars library on Disney's streaming platform complete.
Solo joins the likes of the entire Skywalker Saga, as well as fellow spin-off film Rogue One: A Star Wars Story on Disney+. The platform also offers Star Wars shows The Clone Wars, Rebels, Resistance, and the acclaimed original series The Mandalorian. With Solo: A Star Wars Story now accessible through Disney+, the service has truly become the home of all Star Wars content.
Stream all things Star Wars on Disney+ now!