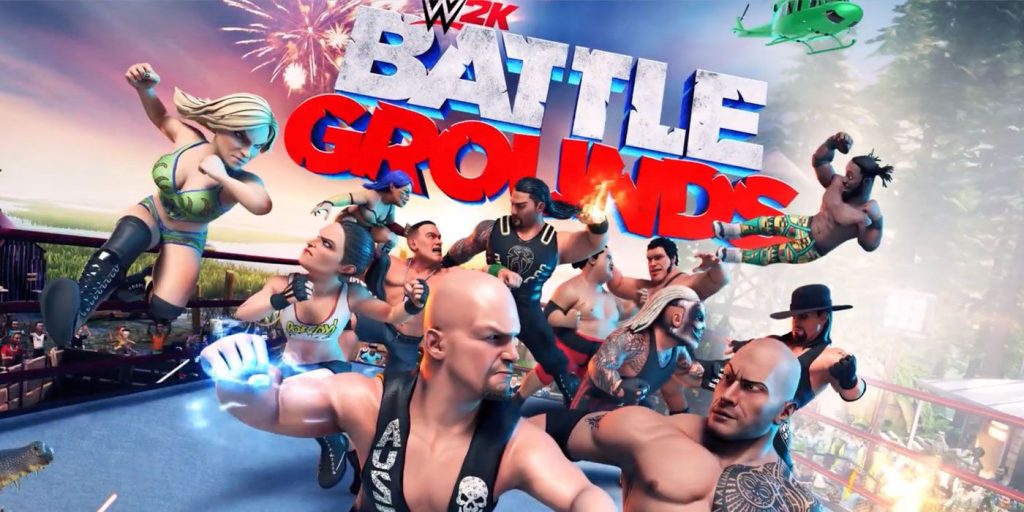 Nintendo has released an action-packed Nintendo Direct Mini for the upcoming WWE Battlegrounds video game.
In this showcase of the upcoming WWE video game, we see WWE superstars Kofi Kingston, Big E, Asuka, and Cesaro playing as some of WWE's greatest superstars. We get to see a good amount of gameplay from this short trailer. There are definitely some interesting ways to beat your opponents in this game–we get to see John Cena throw Jeff Hardy directly into the mouth of an alligator, and if that's not awesome, I don't know what is. We also get a quick shot of Stone Cold Steve Austin swinging a bike at John Cena and Andre The Giant.
Based on the gameplay shown, it seems each superstar in the game will have their own each set of abilities to use during the match. We get a good look at these abilities as we see Andre The Giant punch the ground and blast away the other competitors. At the end of the showcase, WWE Hall of Famer Edge is revealed to be included as a pre-order bonus.
Below you can watch the Nintendo Direct Mini for WWE Battlegrounds:
What are your thoughts on WWE Battlegrounds so far? Let us know in the comments!