Full Schedule for "Justice Con" Released
Justice is coming!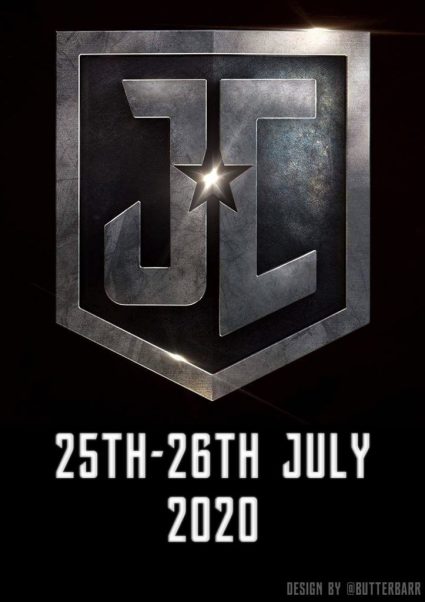 With many conventions cancelled this summer due to the Covid-19 pandemic, a few ambitious ladies took it upon themselves to create an event that is for the fans, by the fans. The Nerd Queens and Wonder Meg of YouTube fame have put their resources together to create Justice Con.
While DC is holding their own event in late August highlighting all of their upcoming content from comics, movies, television and more, Justice Con will be a free one-stop convention for all things Zack Snyder's Justice League and the Snyderverse.
Now the schedule for Justice Con has officially been released, and it looks to be jam packed with familiar faces.
Starting on July 25th, Justice Con will feature online panels from Ray Porter aka Darkseid, Ray Fisher aka Cyborg, and Zack Snyder himself. Other crew members on tap include storyboard artist Jay Oliva and producer Deborah Snyder. Victor Ku (Mighty Pegasus), who won the poster contest organized by Zack Snyder, will also feature in this two-day event.
The #ReleaseTheSnyderCut movement has turned out to be one of the biggest and probably most decisive movements in pop culture history. The movement not only paved the way for other filmmakers to speak out but also for fans with niche interests to come together for something bigger.
HBOMax head Tony Goncalves has revealed that they're not worried about setting precedent by releasing a director's cut that is vastly different than the version that ended in the theatres.
"Look, definitely not a precedent. And you're right. There's different types of fandoms. There's the fandom you just described, and there's other fandoms. My reference to the fandoms is the fact that we're in a space where consumers are loud. Consumers guide, and we absolutely have to listen as industry. I had a boss that once said, 'Industry and consumers aren't always aligned, but consumers do tend to win.' It's a fine balance. And I think when it comes to video, when it comes to entertainment, when it comes to content, consumers have never had more choice, and they've never had more of a voice. But that doesn't mean that we will go and invest our dollars in every single fandom that exists."
Will you be tuning in to Justice Con on July 25th and 25th? Let us know your thoughts in the comments below!
Source – Comicbook.com