"Friday the 13th" Collector's Edition Details Released
Shout! Factory released details about a "Friday the 13th" Blu-ray collection.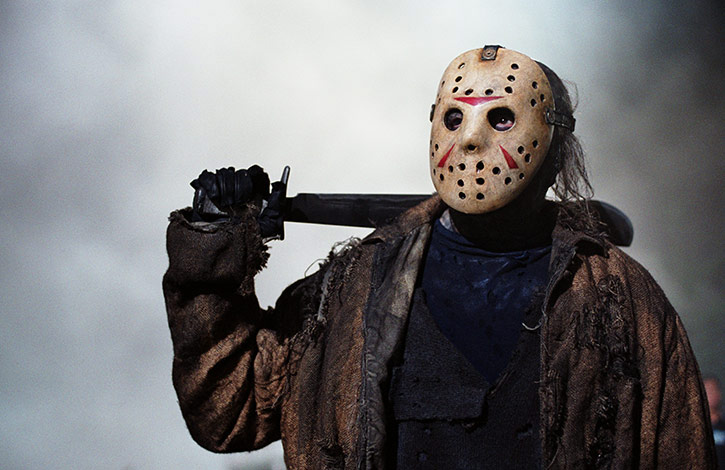 Horror movies are a core part of Hollywood and indeed a bedrock for film-making throughout the world. Audiences enjoy the gripping and gore-soaked stories involving murder, mayhem and complicated plots.
Franchises within this genre have lead to the creation and establishment of a variety of iconic characters, none more so than the hockey-masked, blade-wielding fiend, Jason Voorhees. Now this madman will be returning soon, but not in another Friday the 13th sequel.
Instead, Shout! Factory has released information about a massive and amazing Blu-ray collection that is available for pre-order on their website.
Fans of Jason and his murderous adventures will be able to own the complete current Friday the 13th film series in an amazing 16-disc set. And it is not just the movies that will be a part of the collection.
Each disc will feature the different movies, as well as a variety of other media including the following:
Theatrical trailers
Commentaries with directors and cast members
Deleted scenes/gag reels
Documentaries on the makings of the films
Two gorgeous limited-edition pieces of art (limited to the first 7,000 orders) will also come with the collection. One is a lithograph by artist Devon Whitehead, and the other is a Friday the 13th 40th Anniversary poster with new art from artist Joel Robinson.
The box set will be released on October 13th, 2020.
Source: Shout! Factory