Disney+ Drops Sneak Peek of the New Marvel Series "Marvel's 616"
The new 7-episode series coming to Disney+, "Marvel's 616," will be streaming in 2020.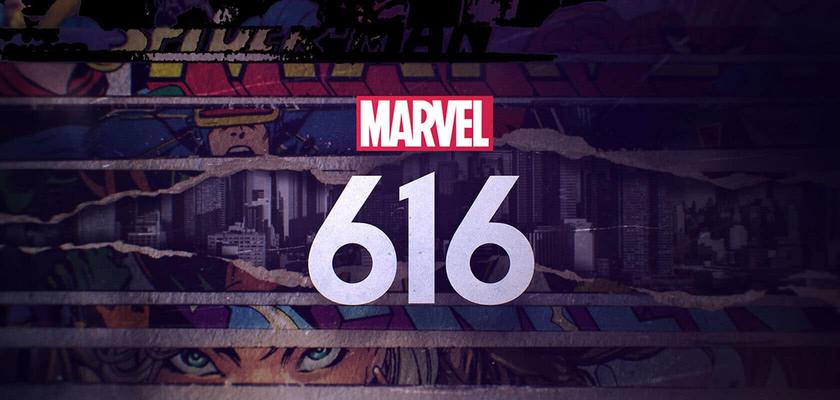 A new Marvel series is coming to Disney+. Marvel's 616 will be a show that delivers deep dives into the history of the Marvel Universe. This show is perfect for experienced comic book nerds and the new alike.
The second episode will be "Higher, Further, Faster," directed by Gillian Jacobs, best known for her role on Community. The episode will highlight the women of Marvel Comics and the adversity that came with the demand for representation and inclusion. The clip provided from that episode shows the creation of the first Muslim-American superhero, Kamala Kahn.
Paul Scheer, talented actor, comedian, and comic writer directs an episode called "Lost and Found." One of the writers of Cosmic Ghost Rider Destroys the Marvel Universe, Scheer takes a wondrous look into the more forgotten of Marvel comics history.
Scheer also is shown interviewing Reginald Hudlin, writer of the Black Panther comics from 2005-2018. Hudlin explains how he came up with the comic book run that even outsold the original runs of the creator Stan Lee and Jack Kirby.
This new 7-episode series coming to Disney+ will be streaming in 2020. The official release date has not been announced at this time. Whether you are a seasoned comic book veteran or a new fan looking to increase your comic book knowledge, this show will be perfect for everyone.
Source: Comicbook.com