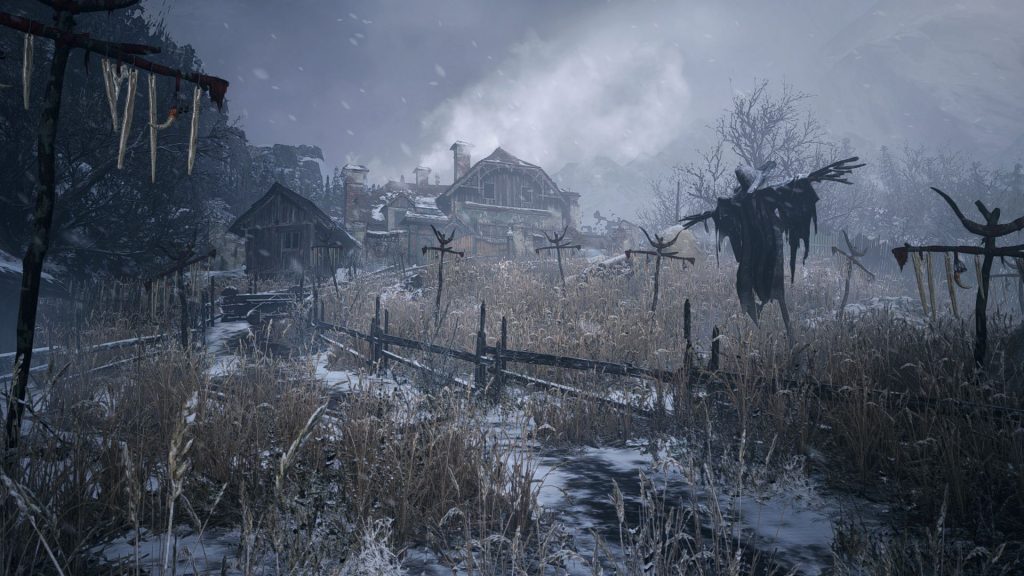 Resident Evil confirmed rumors of its eighth installment, Resident Evil: Village, with a wicked new trailer at the PlayStation 5 event today.
The iconic survival horror franchise seems to be expanding its level building into the frozen outdoors, as the trailer features a mountainside village under siege by yet-unseen horrors. Several other locations and time periods flash by, including an opulent mansion and wartime action. The main protagonist from Resident Evil 7: Biohazard, Ethan, is returning, along with his wife Mia and franchise-favorite Chris Redfield.
The Resident Evil website has this to say (threaten?) about what to expect from the story:
The next generation of survival horror rises in the form of Resident Evil Village, the eighth major entry in the Resident Evil series. With ultra-realistic graphics powered by the RE Engine, fight for survival as danger lurks around every corner.
Years after the tragic events of Resident Evil 7 Biohazard, Ethan Winters has started over with his wife Mia, finally living in peace and putting the past behind them. However, Chris Redfield, the legendary hero from previous Resident Evil games, suddenly disrupts their life, throwing a devastated Ethan into a new and twisted nightmare in search of answers.
Resident Evil: Village is intended to arrive on PS5, Xbox Series X, and Steam in 2021. The next update for the game is expected in August 2020.
Source: Game Informer