NBA 2K Reveals Cover Athletes for "NBA 2K21"
NBA 2K revealed the "NBA 2K21" current-gen cover athlete in an Instagram post, along with a pre-order release date.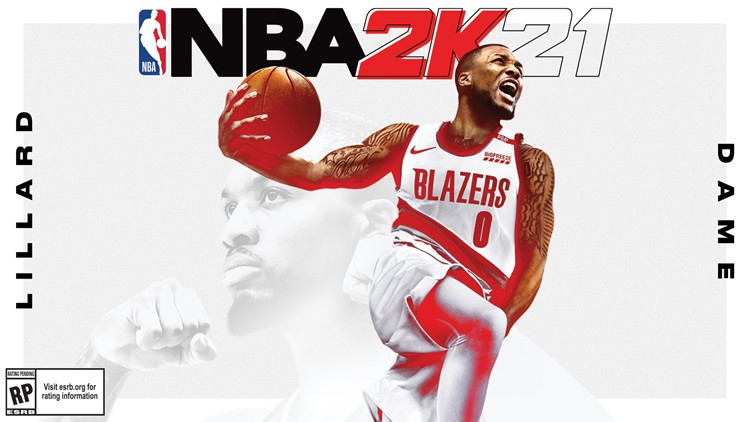 NBA 2K has finally revealed the first two cover athletes for NBA 2K21, and they are none other than Portland Trailblazers point guard, Damian Lillard and New Orleans Pelicans forward Zion Williamson.
2K revealed Damian Lillard will be the current-gen cover athlete for 2K21. Having more than one cover is nothing new for NBA 2K; in past games they've always had a regular-edition cover, followed by a legendary edition with a different cover. You can check out the Instagram post featuring the current-gen cover below:
NBA 2K also released a quick teaser trailer revealing Lillard as the cover athlete. An official pre-order date of July 2nd was also revealed. I couldn't think of more deserving player than Damian Lillard to be featured as a cover athlete. At first look, the cover looks nice and, in my opinion, an improvement over last year's regular-edition cover that featured Anthony Davis.
UPDATE – July 1st, 2020:

2K announced today in an Instagram post that Zion Williamson will be featured as the next-gen cover athlete for NBA 2K21. You can check out the Instagram post below:
UPDATE – July 2nd, 2020:
On Instagram, NBA 2K has revealed the final next-gen cover athlete when announcing the MAMBA FOREVER editon of the game. As expected, the legendary Kobe Bryant will be featured on the cover. NBA 2K released two photos featuring The Black Mamba in an Instagram post:
Here are the reveal trailers for the game:
What are your thoughts on the NBA 2K21 cover? Are you happy with them? If you could change any of them, which would it be? Let us know in the comments!