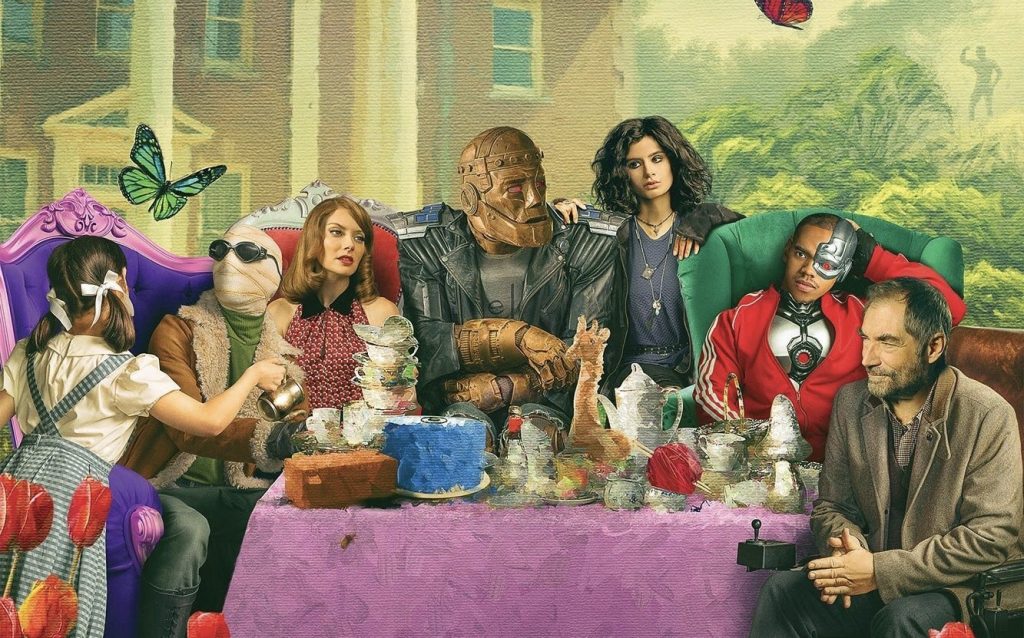 With a little less than a month left before its second season debut, Doom Patrol has released two vibrant new posters, as well as a couple first-look images, via Entertainment Weekly.
Doom Patrol's second season comes with much anticipation. The finale of Season 1 left fans wondering what was next for the dysfunctional team of superheroes, as they saved Chief Niles Caulder's daughter Dorothy Spinner but were shrunken down in the process. The arrival of the new posters, one for HBO Max and one for DC Universe, brings the team back together again, as well as the Chief's daughter. If you look closely on the DC Universe poster, you'll even notice Danny the Brick, previously Danny the Street.
EW also released two first-look images of Season 2. The first still features a simple shot of Dorothy Spinner and Robot Man. The second exclusive image confirms the return of Mark Sheppard's Willoughby Kipling, showing the magician's reunion with Timothy Dalton's Dr. Niles Caulder, presumably in Doom Manor. Both stills come from Season 2 Episode 1, titled "Fun-Sized Patrol."
Doom Patrol Season 2 arrives on HBO Max and DC Universe June 25th.