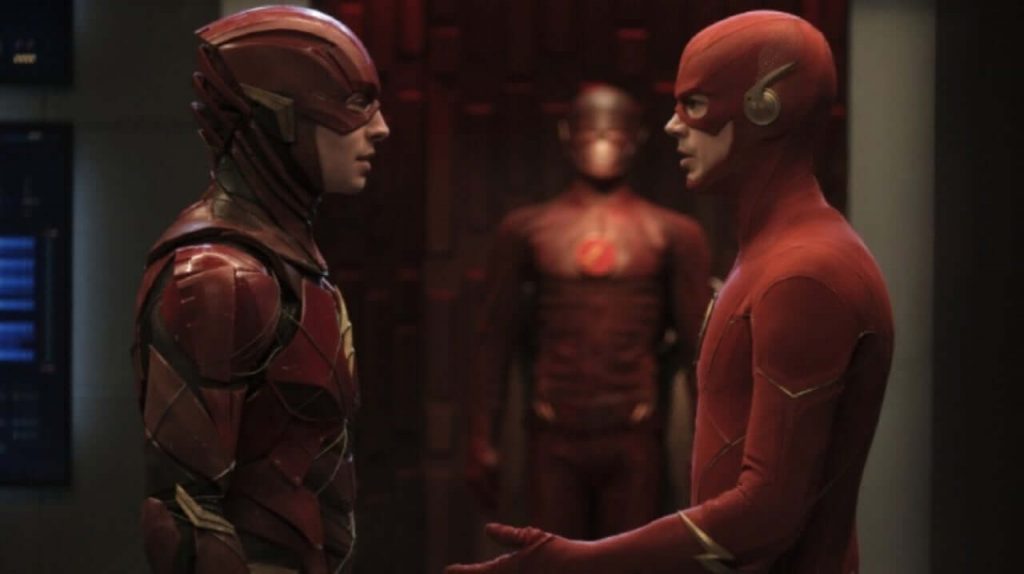 The "Crisis on Infinite Earths" showrunner Marc Guggenheim recently opened up about the mind blowing cameo in part 4 of the CW's most recent crossover.
There were many cameos in "Crisis on Infinite Earths," from Smallville's Tom Welling to an old Burt Ward, but one guest appearance topped all others when it came to surprising fans. In a moment of pure fan service that pretty much broke the internet, Ezra Miller's and Grant Gustin's versions of Barry Allen meet while the latter is searching the Speed Force for this friends. The brief scene showed the two Scarlet Speedsters awkwardly interacting for the first time, with Miller's Barry completely confused about seeing the other version of himself.
Recently, on The Fake Nerd podcast, Guggenheim spoke about his reaction when getting approval for the cameo, which happened after production had been completed for the crossover.
"There were certain things that we knew were not touchable and the cinematic universe—before that call—fell into that category . . . this just happened to be one of those situations where people changed their minds. I was so glad that they did, even though the change of mind did come after we were wrapped on the whole crossover. So it came very late, but as they say, better late than never."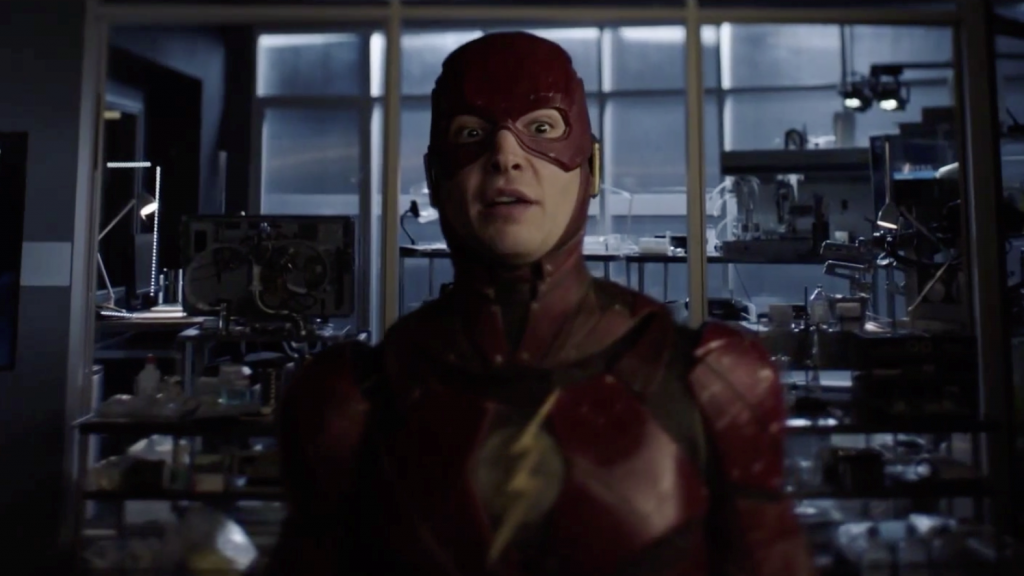 The showrunner went on to say that he's still shocked they managed to include the cameo.
"I did feel like the cinematic universe was the one that got away. If you were to ask me, short of bringing Christopher Reeve back to life, 'what would you most want to do,' I would have said 'include the cinematic universe,' and I still can't believe that we were able to do that. The funny thing is, once we got the approval, it came together almost easier than any other cameo. I mean, certainly, there were other cameos that were a lot harder to pull off, that required a lot more scheduling creativity or financial creativity or logistical creativity, you name it! This sort of all came together really nice."
The cameo did, of course, pay off, as plenty of fans collectively lost their minds seeing the Arrowverse and DCEU Flashes on screen together. Miller's cameo in "Crisis" was completely unexpected, and just goes to show how much sway the Arrowverse's ambitious crossover had.