The story within The Weeknd's new album "After Hours"
"After Hours" presents listeners with a satisfying yet uneasy (and arguably disturbing) theme of personal destruction attached to what appears to be a loose narrative.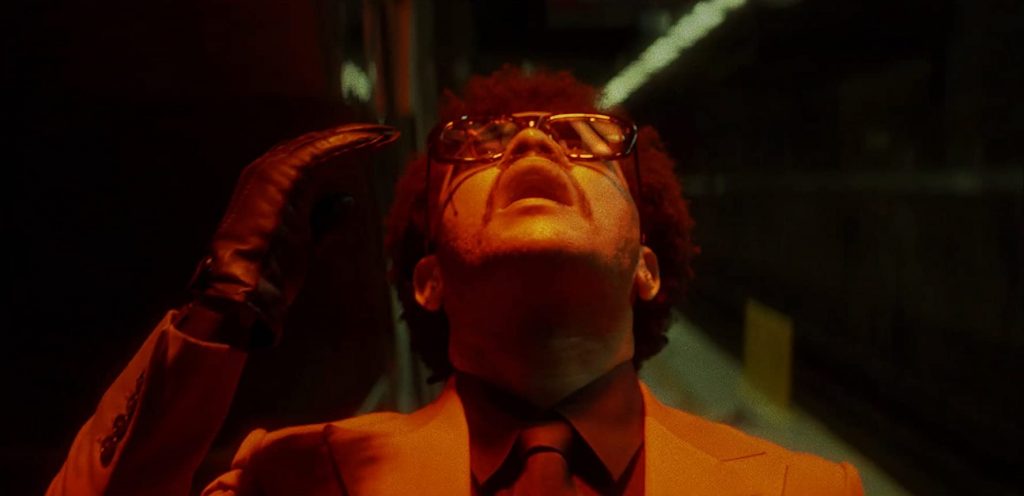 R&B superstar The Weeknd (Abel Tesfaye) recently released his fourth studio album After Hours. It was welcomed with critical and fan acclaim thanks to immersive production, immaculate song-writing, and a well-crafted track list. See The Cultured Nerd's official review of the record here. The darkness surrounding the album's tracks presents listeners with a satisfying yet uneasy (and arguably disturbing) theme of personal destruction attached to what appears to be a loose narrative. The songs follow a romantic relationship that turns into Abel's personal apocalypse. Plenty of drugs make lyrical cameos, the setting changes, and there are songs that seem to represent significant plot points.
The Weeknd is no stranger to telling stories in his music. From the dark tales of parties-gone-wrong in his hometown of Toronto in Trilogy, to the heartache and fame-rising adventure told in Kiss Land, Abel knows his storytelling. After Hours has already had narrative hints with the music videos for singles "Heartless" and "Blinding Lights" detailing one night in Las Vegas gone wrong. "After Hours" and "In Your Eyes" videos showed The Weeknd transforming into a Michael Myers-esque murderer.
When analyzing the album, I will be referring to the conventional three-act structure that is used in most novels and films.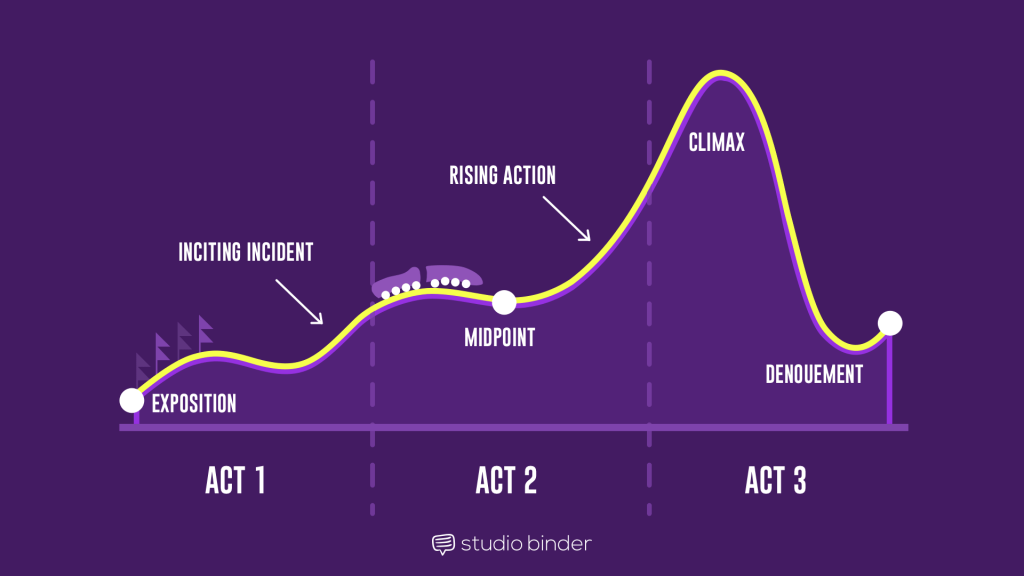 After Hours Track List
Alone Again
Too Late
Hardest To Love
Scared To Live
Snowchild
Escape From LA
Heartless
Faith
Blinding Lights
In Your Eyes
Save Your Tears
Repeat After Me (Interlude)
After Hours
Until I Bleed Out
Act I: A Doomed Love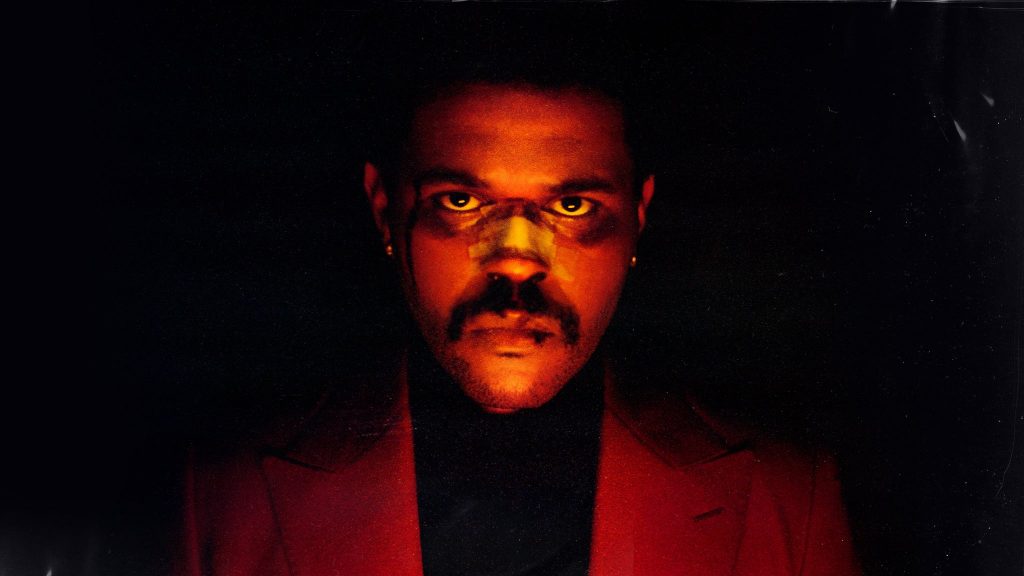 Exposition: Alone Again – Hardest To Love
The story's introduction establishes the two main characters: Abel Tesfaye himself and Bella Hadid, a model who the singer has had an on-and-off relationship with in the past. It also shows that while The Weeknd may be in a relationship, he feels as if he's lost himself ("Take off my disguise // I'm living someone else's life // Suppressing who I was inside" – Alone Again). He's in Los Angeles (We're in Hell, it's disguised as a paradise with flashing lights" – Too Late), but misses Las Vegas ("In Vegas, I feel so at home" – Alone Again). Unfortunately, not all looks well for this love as "Hardest To Love" showcases a series of self-confessions about how Abel has done wrong ("But I've been the hardest to love // You're tryna let me go, yeah" – Hardest To Love).
Inciting Incident: Scared To Live – Escape From LA
The story is set in motion by what appears to be a breakup. This track shows the first time the relationship is referred to in a past tense ("When I saw the signs, I shoulda let you go" – Scared To Live). Alone with his thoughts, The Weeknd reflects on his upbringing ("I used to pray when I was sixteen // If I didn't make it, then I'd probably make my wrist bleed // I just signed a new deal with Mercedes" – Snowchild). This severed relationship also pushes the singer to finally leave Los Angeles ("Well this place is never what it seems // Take me out LA // Take me out of LA" – Escape From LA).
Act II: Trouble in Vegas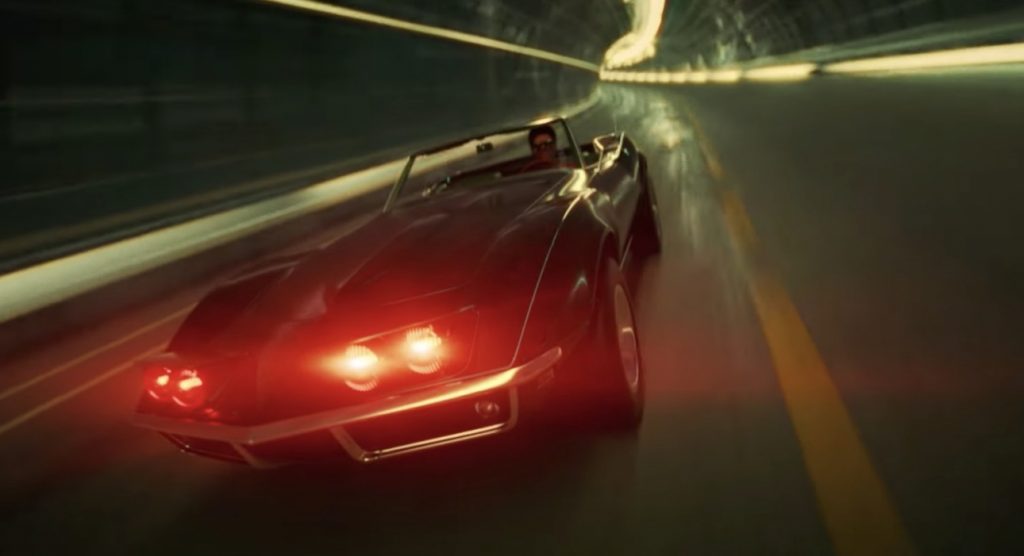 Midpoint: Heartless
A story's midpoint usually showcases the character shifting from reactive to proactive. This means they either believe all hope is lost, or have realized something that allows them to complete their objective/mission. Abel chooses the former. "Heartless" signals a physical set change as now that he's left Los Angeles, it can be assumed that he is in Las Vegas. Supporting evidence can be found in the music video for the single (which takes place at a casino resort in the city), and the singer's mention of the City of Lights in previous tracks on the album. The singer discusses the way he interacts with women, his success, and drugs in a tone that is more confident, more cold-hearted, and unforgiving ("Never need a bitch, I'm what a bitch need // Amphetamine got my stummy feelin' sickly"). This is a new Abel who is more reckless than he has been thus far on the record.
Rising Action: Faith
The stakes rise as Abel seems to completely lose trust in himself while drenched in a mix of drugs ("Light a blunt up with the flame // Put that cocaine on a plate // Now my mind is outta place // 'Cause I lost my faith"). Bella is still fresh on his mind ("I choose Vegas if they offer Heaven's gate // I tried to love, but you know I'd never stay") as The Weeknd descends into unconsciousness represented with slowed down vocals. The latter third of the song shows Abel waking up in the back of an ambulance after overdosing ("I ended up in the back of a flashing car // With the city shining on my face").
Act III: A Reattempt at Love / Acceptance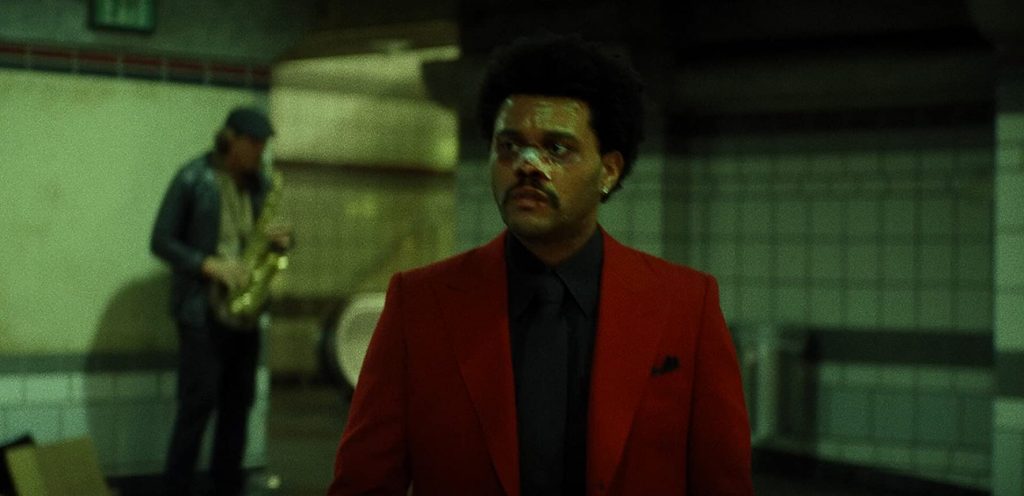 Climax: Blinding Lights – Save Your Tears
"Faith" leads beautifully into the hit single "Blinding Lights" with its flashing synths and 1980's glory. It's a realization within Abel that the lifestyle he attempted in Vegas could not replace the love he felt with Bella ("I'm going through withdrawals // You can turn me on with just a touch, baby" – Blinding Lights). The next two songs continue the album's brief indulgence into synth-drenched pop. "In Your Eyes" sounds as if the singer is desperately trying to see the feelings for him he thinks Bella is hiding (In your eyes // I see there's something burning inside you" – In Your Eyes). "Save Your Tears" is the tail-end of Abel's hope for another chance at love as his former lover flees a club after catching a glimpse of the singer ("I saw you dancing in a crowded room // But then you saw me, caught you by surprise // A single teardrop falling from your eye" – Save Your Tears).
Denouement / Resolution: Repeat After Me (Interlude) – Until I Bleed Out
Following the events of "Save Your Tears" confirming this love is over, Abel finds out Bella has been with another man since he left Los Angeles. He practically tries brainwashing his ex into thinking she doesn't love who she's found ("You don't love him if you're thinking of me" – Repeat After Me [Interlude]). The title track serves as Abel's final acceptance of all the album's events, and a final goodbye message to Bella ("I'd give it all just to hold you close // Sorry that I broke your heart, your heart" – After Hours). "Until I Bleed Out" is The Weeknd desperately wishing to forget every memory of these agonizing experiences portrayed in a disturbing visual metaphor ("I wanna cut you outta my dreams // 'Til I'm bleeding out" – Until I Bleed Out).
---
Now while this is my interpretation of this album, as it is with all forms of art, everything is open to individual interpretation. Others may see a different story, or see no narrative at all. Regardless, this record shows the Toronto singer at his darkest and most tragic self.