[TCN's Actor Analysis] Anya Taylor-Joy
An analysis of Anya Taylor-Joy's best acting roles thus far.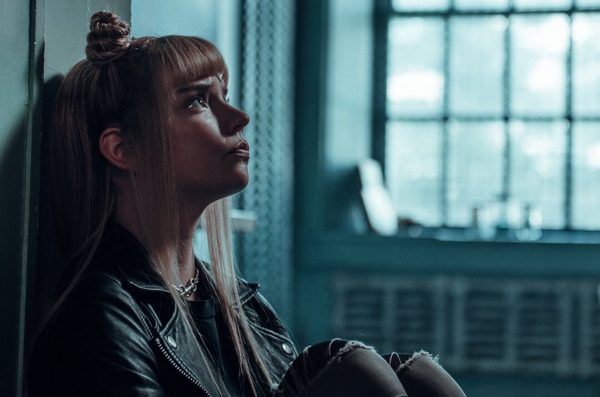 Anya Taylor-Joy is a powerhouse of an actor, as proven through her rapid rise to fame in her short career thus far. Making her debut in Robert Eggers's The Witch, she later appeared as a prominent character in Peaky Blinders and will be starring in the upcoming X-Men horror film New Mutants. Taylor-Joy's performances have been strong and consistent throughout her career Thus far.
The Witch (2015)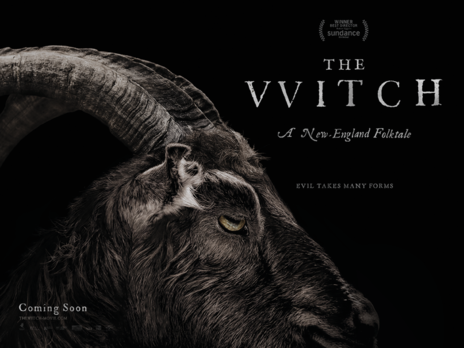 "Wouldst Thou Like to Live Deliciously?"
Robbert Eggers' directorial debut The Witch is a "New-England folktale" set in the 1630s focusing on a devout Christian family living on the edge of the wilderness as a result of being exiled by the local church. When one of their children goes missing and crops begin to die without cause, the family turns on one another.
Anya Taylor-Joy plays Thomasin, the oldest of the children and therefore the one who bears the burden of responsibility. The family is quick to turn on young Thomasin as they begin to blame her for their misfortune and discuss sending her to serve another family. Thomasin, by most accounts, does everything right but seems to face the brunt of the family's disdain and paranoia. This makes Thomasin an incredibly complex character as she tries desperately to win back her family's affections and do the right thing in the eyes of their God. Of course, none of this goes her way, culminating in a grizzly conclusion that is way worth the slow burn of The Witch
Anya Taylor-Joy excels in her film debut, her first adventure into the acting world, from her perfect New-England vernacular to the more subtle and complex moments of Thomasin's growth throughout the film. This is not an "easy role" by any means, but Taylor-Joy proves her innate talent and her hard work is evident with this role, setting a high standard for her acting ability.
Split (2016)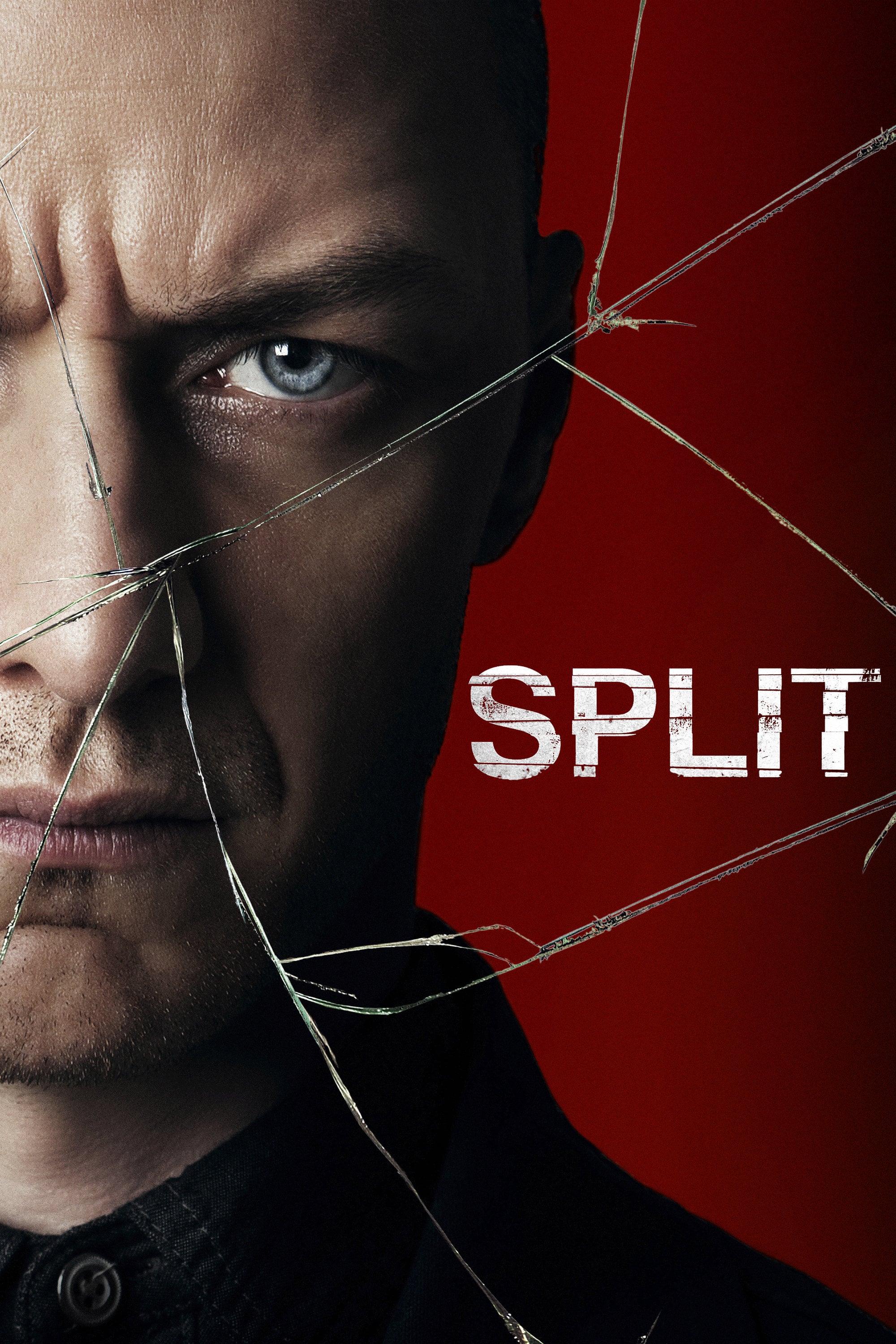 2016 saw M. Night Shymalan's return to greatness with Split. Starring James McAvoy and Anya Taylor-Joy, Split centers around James McAvoy's character kidnapping three young girls with the intention to sacrifice them to The Beast, one of McAvoy's multiple personalities.
Casey Cooke, portrayed by Anya Taylor-Joy, is a damaged character, to say the least. As a victim of childhood abuse at the hands of the uncle, she is then forced into his custody after the death of her father. She is patient, calm and incredibly quick-thinking. These traits are ultimately what enables Casey's survival from The Beast's pursuit.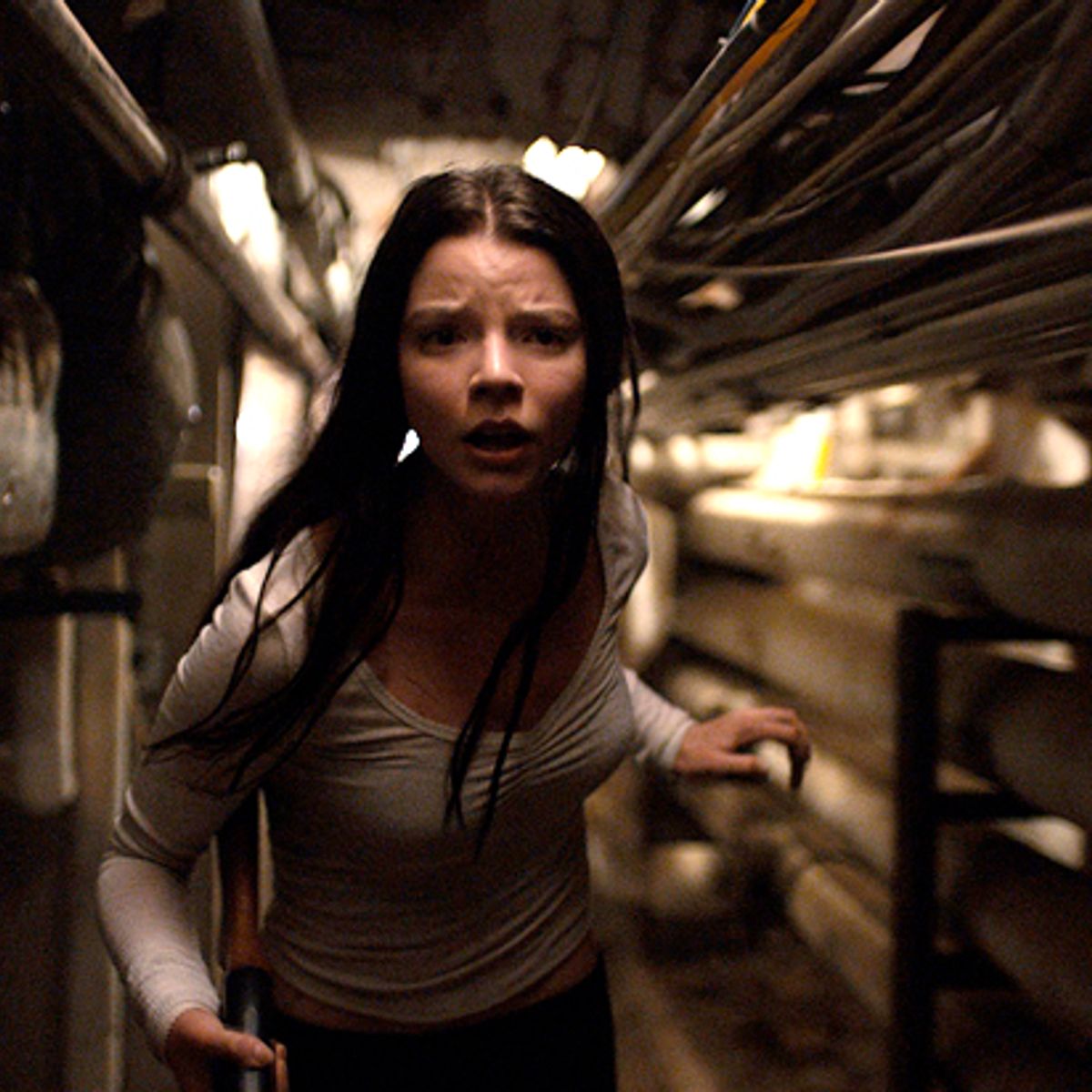 Anya Taylor-Joy shows great empathy in her portrayal of Casey Cooke, a character plagued with deep, seemingly insurmountable traumas. Taylor-Joy's character shows care in scenes with McAvoy, but also extreme terror. This kind of variety is rare to see from an actor as young as herself, let alone in one film.
Thoroughbreds (2017)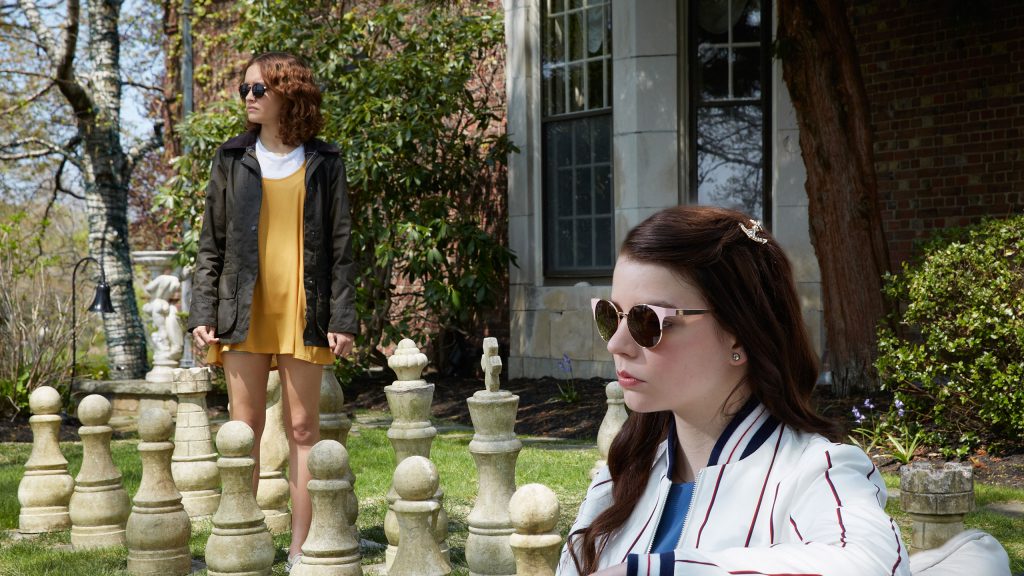 Directed by Cory Finley, Thoroughbreds is a character study in what exactly makes a human tick. Focusing on Lily (Portrayed by Anya Taylor-Joy) and Amanda (Portrayed by Olivia Cooke), Thoroughbreds is about two estranged childhood friends with vastly different outlooks (Amanda, who feels nothing, and Lily, who feels everything) plotting a murder that could potentially solve both their problems.
Anya Taylor-Joy's Lily is a fascinating look at what people are willing to do to build a facade, and what it takes to make it crack. Taylor-Joy plays Lily as cool and calm as a privileged, posh girl can get. Lily has everything going for her, but her emotions feel insurmountable, and her hatred for Mark just tops it all off. This role is perfect for Anya Taylor-Joy as it allows her to expand on the darkness that she does so well while continuing to enforce a veneer of your everyday girl-next-door.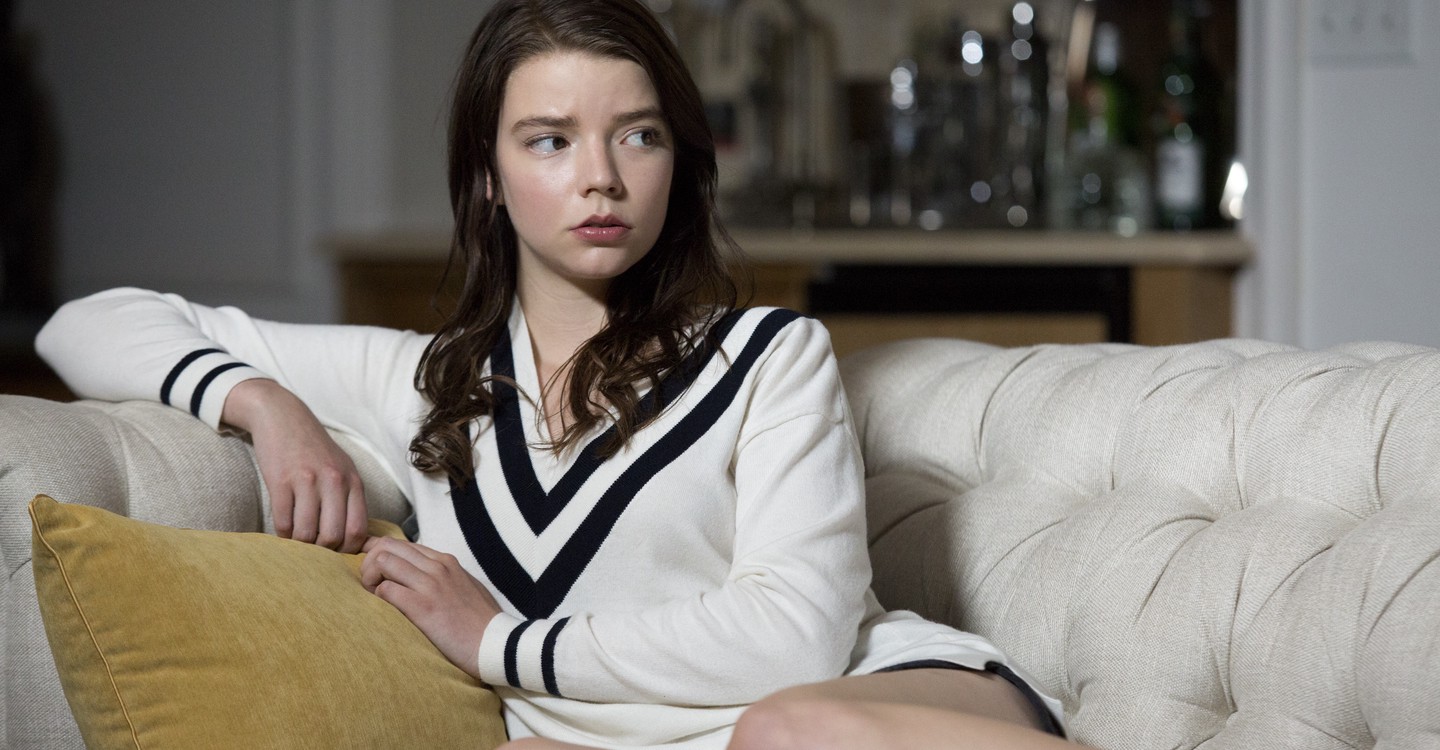 Again we see Taylor-Joy expand her range by playing more and more complex characters with so much more beneath the surface than it may seem. This film overall is absolutely stunning in its cinematography and sound design, but where it truly excels is in its acting. The awkward chemistry between Cooke and Taylor-Joy truly adds a layer of excellence that makes Thoroughbreds so brilliant.
Emma (2020)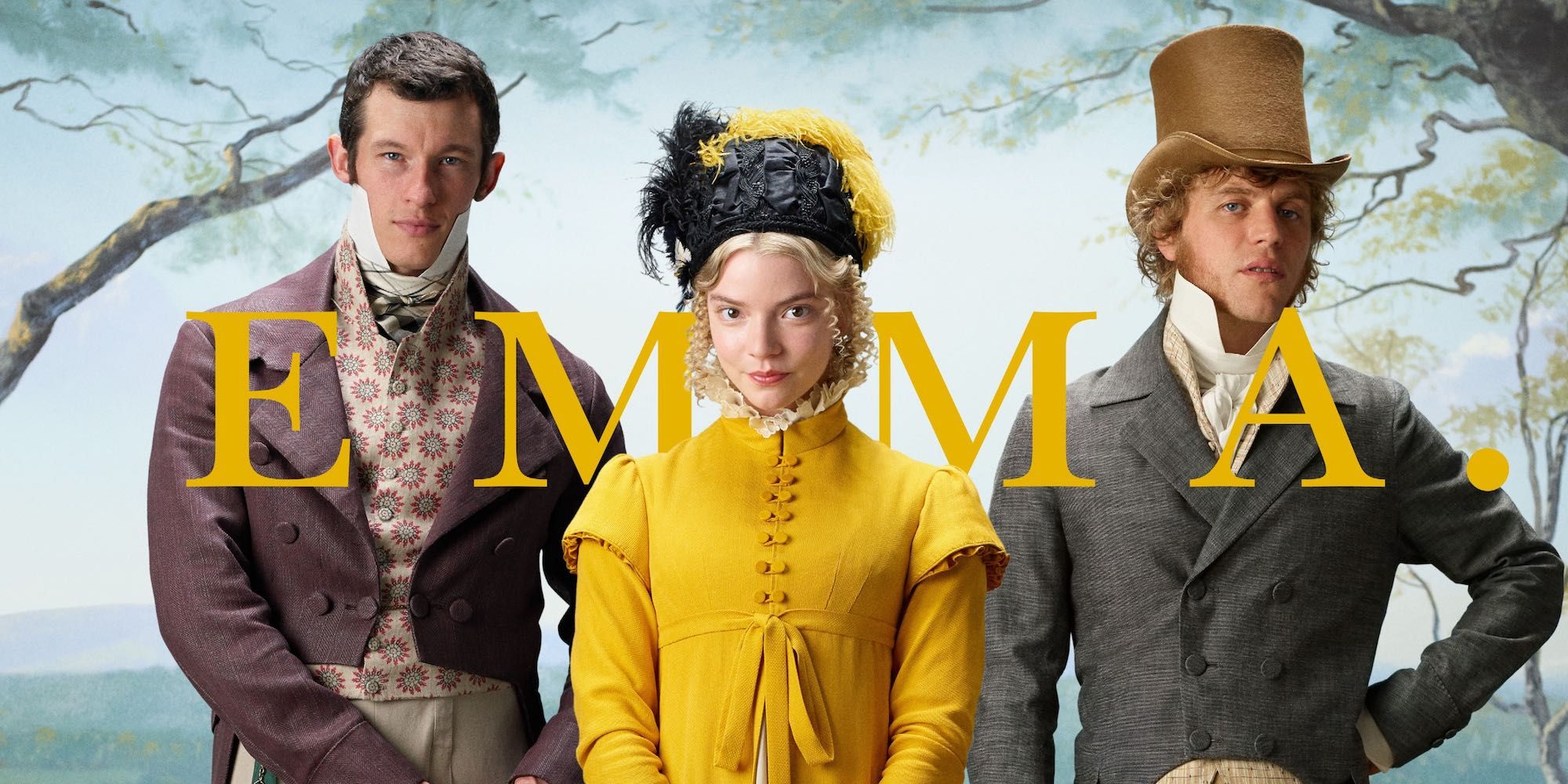 Emma, directed by Autumn de Wilde, is the latest adaptation of Jane Austen's novel of the same name; a charming, heartwarming, and ultimately hilarious tale of British socialite Emma Woodhouse and her relationships with others.
As a character, Emma is described as "Handsome, Clever, and Rich," essentially the ideal woman. But Emma's downfall is in her hubris. Not in any extreme or undesirable way (heaven forbid), but she possesses the "power of having rather too much her own way, and a disposition to think a little too well of herself." This, and her desire to "help" Harriet (which often ends in unhappiness or awkwardness for them both) are what makes Emma a character "of whom no one but (Jane Austen) will like."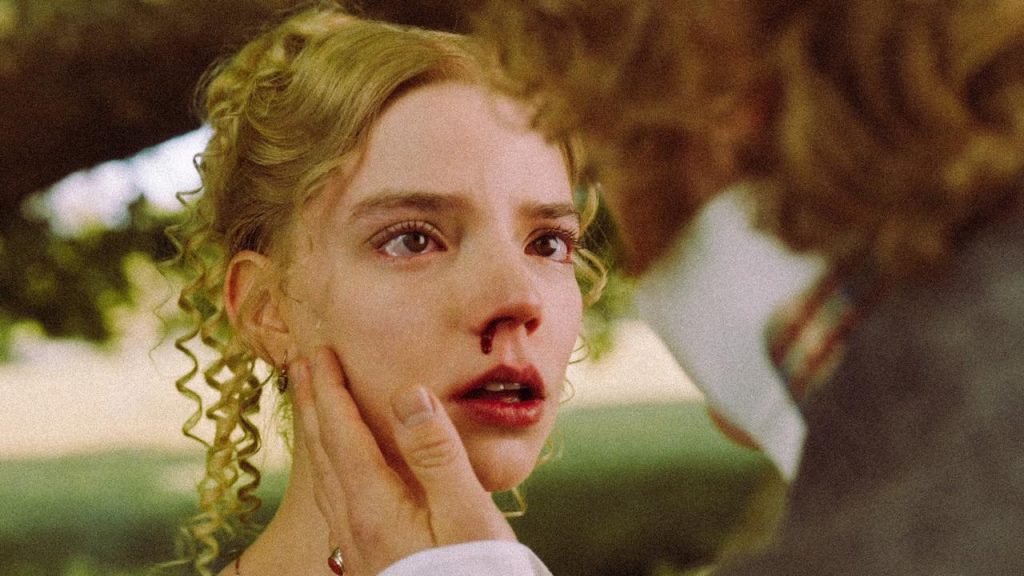 This shows an entirely different side of Taylor-Joy's ability, as instead of playing a damaged or, in some or other way, traumatized character, she plays the cream of the crop. However, despite Emma's position at the top of the social hierarchy, Taylor-Joy adds a level of depth and hurt to the character that was lacking from previous iterations of the film.
Anya Taylor-Joy is an incredibly talented and versatile actor, with films spanning a variety of genres under her belt in her five years as an actor thus far. I am thoroughly excited to see her upcoming performances as Magik in Josh Boone's New Mutants, and as Sandie in Edgar Wright's much-anticipated Last Night in Soho.