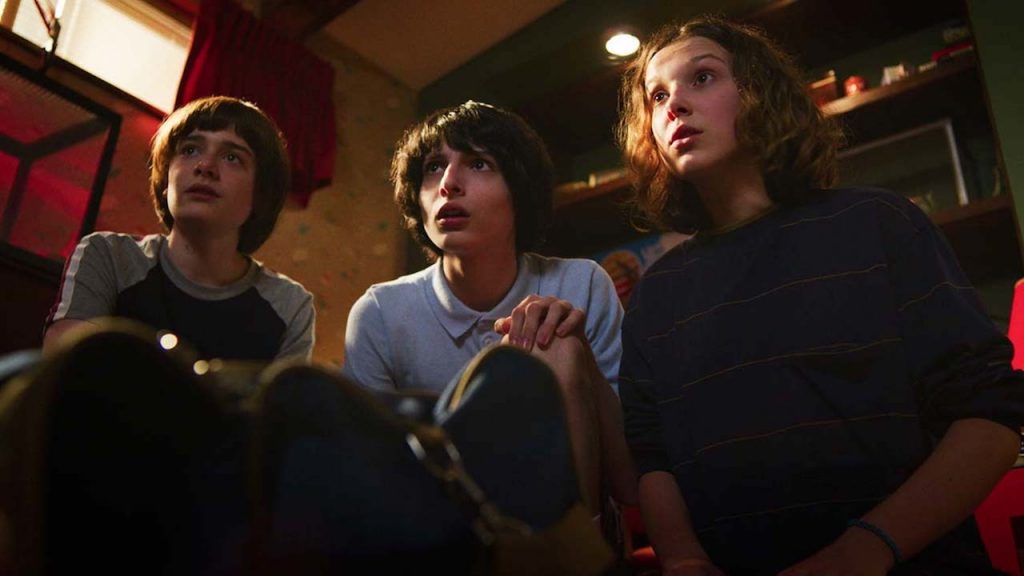 We're not in Hawkins anymore—according to a report from Deadline, a sizable chunk of Stranger Things season 4 will be filmed in New Mexico.
For its first three seasons, Stranger Things has filmed exclusively in Atlanta, Georgia, but season 4 is really mixing things up. New Mexico wouldn't be the first new production location for the show this coming season; the series has also reportedly filmed in Lithuania earlier this year. As we saw from a teaser released last month, this foreign set was most likely used as a stand-in for a Russian prison/camp that Jim Hopper is being held at.
Netflix VPs of Physical Production Patty Whitcher and Momita SenGupta made the announcement at a Deadline conference in New Mexico, as SenGupta said, "Season 4 is bigger, bolder and more intricate than ever, so this is the first time the show will be traveling beyond Atlanta." This statement carries a few possibilities with it, leaving a lot to theorize for fans of the show.
The new filming location could most likely be the Byers and Eleven's new hometown, as the four left the show's fictional town of Hawkins at the end of the previous season. Another possibility is that New Mexico could introduce another super-powered teen like season 2 did with Kali in Chicago. Additionally, when the VPs were asked at the conference if New Mexico would be used for some Russia scenes, SenGupta jokingly answered, "If I told you that, I would be disappearing into the Witness Protection Program."
Currently Stranger Things 4 has no official release date.