"Stranger Things 4" Debuts New Teaser, Confirms Return of Hopper
Netflix released a new teaser clip for "Stranger Things 4" on Friday morning titled "From Russia With Love," a brief scene which ends in the reveal that Jim Hopper is indeed alive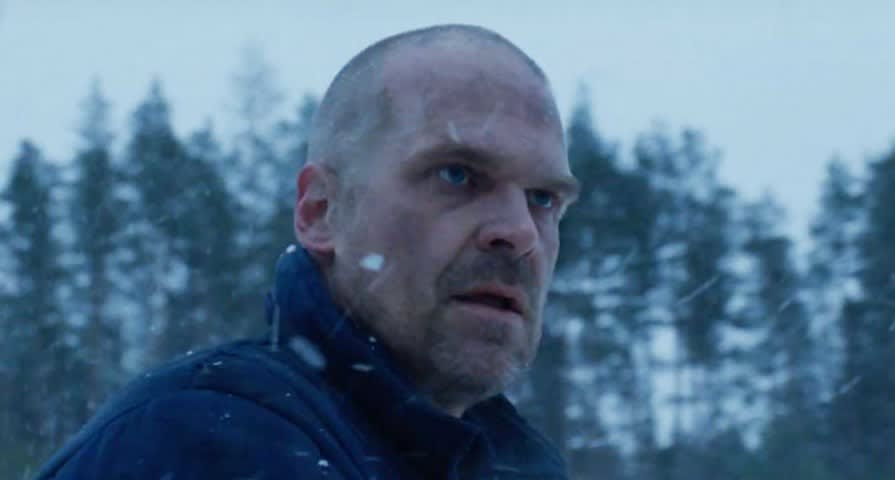 Netflix released a new teaser clip for Stranger Things 4 on Friday morning titled "From Russia With Love," a brief scene which ends in the reveal that Jim Hopper is indeed alive, despite the ending of the previous season.
In the final episode of Stranger Things 3, Hop is seemingly killed by the explosion in the Russian base. He, along with Joyce and Murray, were on a mission to close the gate to the Upside Down underneath the Starcourt Mall. However, when he gets caught up fending off a Russian assassin in the gate room, Hopper tearfully nods to tell Joyce to blow up the machine. We see some of the Russians disintegrate in the resulting blast, but many theorized Hopper survived, as we never saw him die on screen.
The season ended with a Russian prison, as one of the guards mentions an "American" that they are holding. Many believed this was Hopper, and the new clip essentially confirms it. The 50-second teaser was an ominous depiction of Russian prisoner labor, as several inmates work tirelessly to construct a railroad. The bleak, snowy scene appears to be the Lithuanian set the show is reportedly filming on, as announced last month. The clip ends with one prisoner taking off his cap, revealing himself to be Jim Hopper, shaved bald and very much alive.
This is awfully similar to what happened with Eleven between seasons 1 and 2. After season 1, viewers were left to believe she had possibly been killed off. However, the marketing for Stranger Things 2 showed she would return without explaining how, similar to how we are left to theorize how Hopper survived the explosion. It seems the real mystery is not if Hopper survived, but how he lived and got imprisoned in Russia.
The Stranger Things 4 release date has yet to be announced. Check out the teaser below.