10 Things Everyone Should Know About Harley Quinn!
10 things everyone should know about Harley Quinn.
Dr. Harleen Quinzel, AKA Harley Quinn, is a fan favorite for comic book fans far and wide (and a personal favorite for this Cultured Nerd writer), but to the casual comic consumer, it would be easy to write Harley off as little more than the Joker's girlfriend. Created by Paul Dini and Bruce Timm, Harley Quinn is an incredibly complex and interesting character. So without further ado, here are 10 Things Everyone Should Know about our favorite Clown Princess of Crime.
1. First Appearance
Unlike most iconic DC characters, Harley Quinn was first introduced outside of the comics, making her debut in Batman: The Animated Series in an episode titled "Joker's Favor."
Originally intended to be a cameo appearance, Harley Quinn was adored by fans, inspiring creators Timm and Dini to introduce the harlequin into the comic series proper.
2. Character Origin
While Harley Quinn may have been originally intended as a small cameo character to aid the Joker, creators did take inspiration for her character from her voice actor! (but more on that later on).
As her popularity grew, fans discovered more of the character's background as she was announced to have been Joker's very own psychiatrist during his stay at Arkham Asylum. Dr. Quinzel was a woman of many talents already by the time she met Mr. J, having a background in competitive gymnastics and a Genius level IQ!
3. Sexuality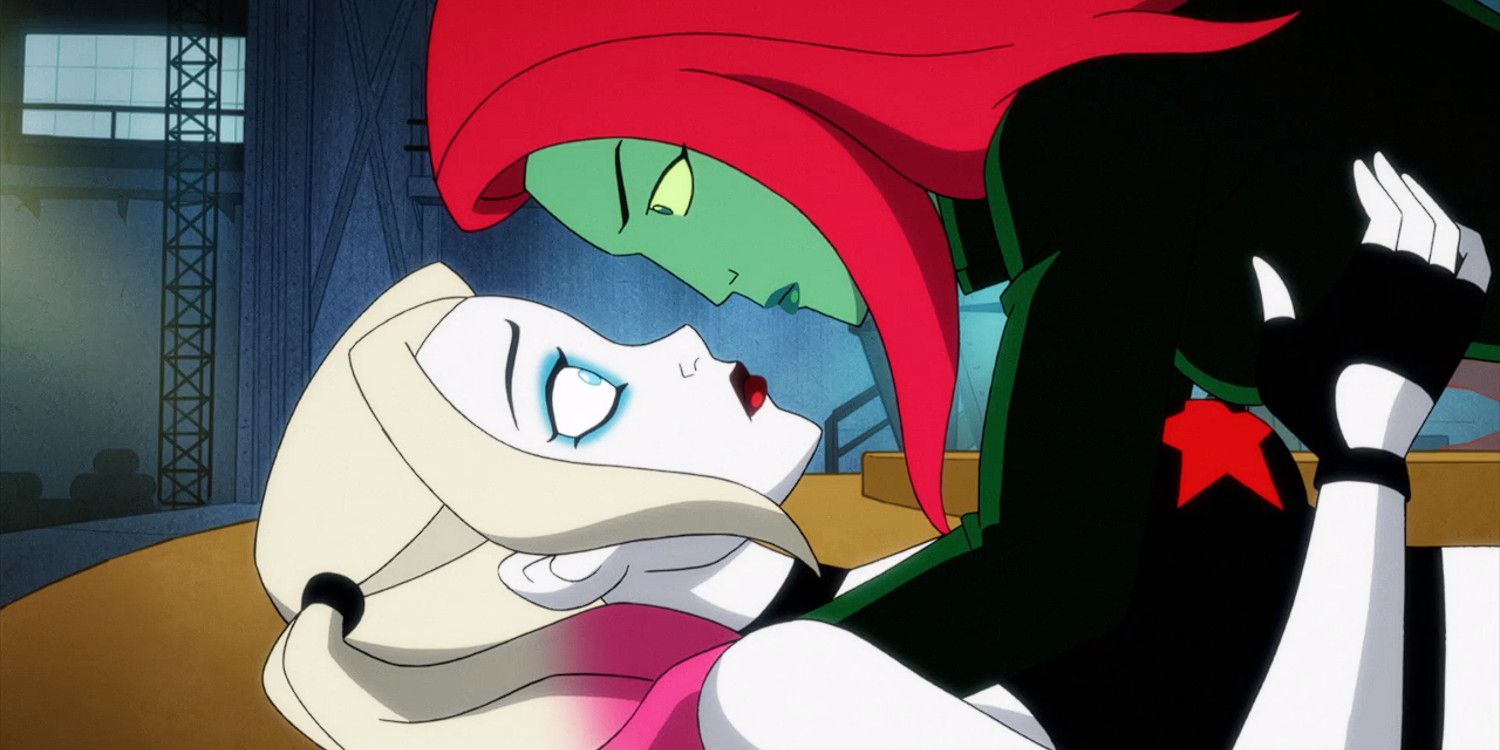 While Harley's most recognizable relationship is that of her and Mr. J, he is by no means the sole object of her affections. As one of the first characters to openly identify as bisexual, Harley Quinn has been a symbol for fans worldwide in this regard.
Throughout different storylines, Harley has engaged in romantic relationships with Deadshot, and even Poison Ivy, the latter of which is to be further explored in the new DC Universe animated series Harley Quinn.
4. Amazonian
While Harley is undoubtedly most famous for using her comically-deadly prop weapons, she did spend a brief period of time affiliated with the Amazonians. In Countdown Issue #43 Harley finds herself in an Amazonian women's shelter, where she fights alongside the warriors to clean up Gotham City. Inevitably, this doesn't last long and Harley soon goes running back to the Joker.
5. Kvelling over Harley's Heritage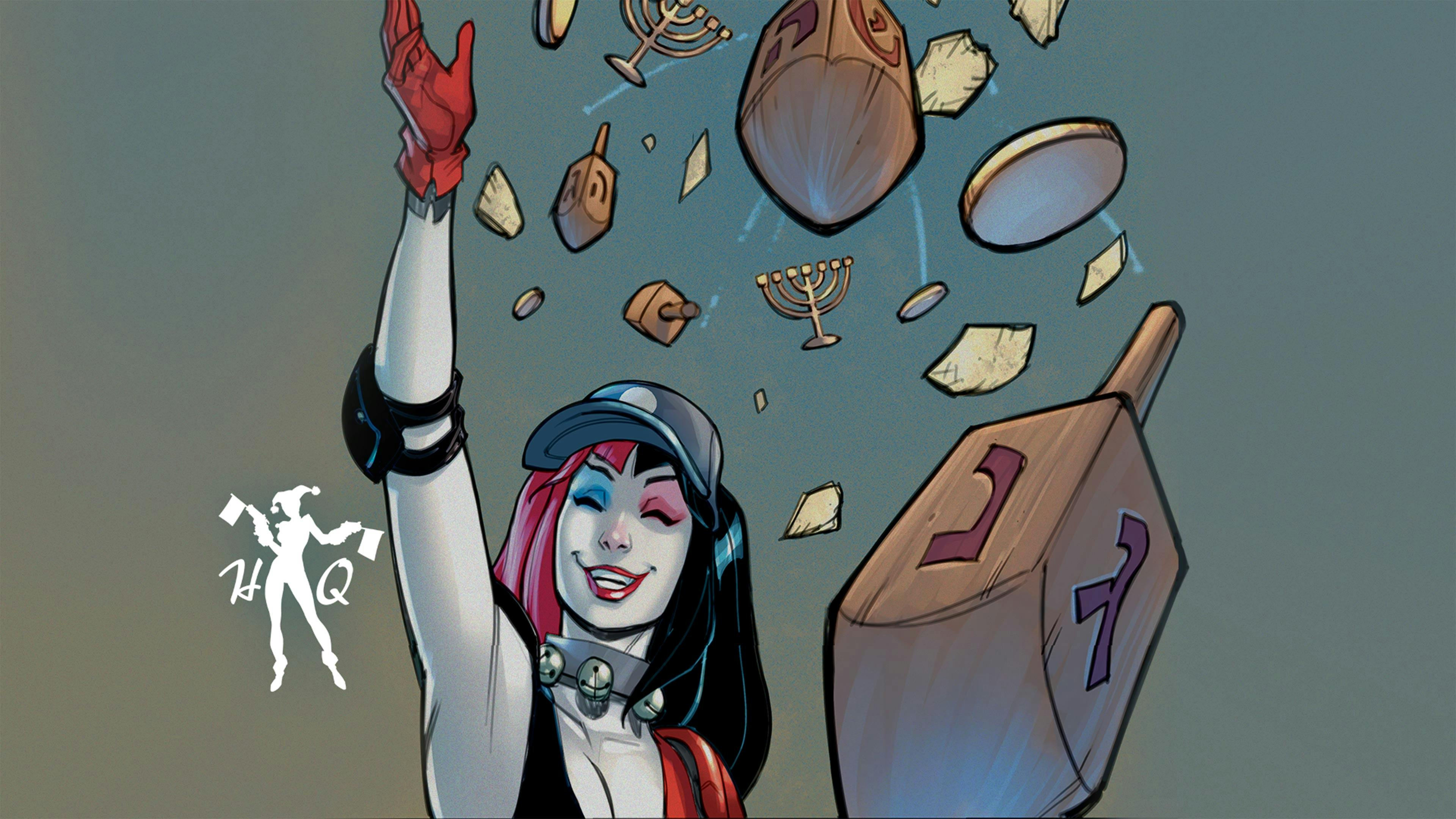 Yes, you heard correctly, our favorite morally-grey psychiatrist is of Jewish heritage and wears it proudly, using Yiddish phrases and exclamations often throughout the comics.
6. Super Abilities
Don't let the genius IQ fool you, Harley isn't just a big-brained maniac; in fact, she actually has superhuman abilities.
As a result of her relationship with Poison Ivy(And her proclivity for saving Harley's life), Harley Quinn has immunity to toxins and acid as well as super strength and agility. However, her mental and emotional instability tends to be her primarily defining trait despite her capabilities.
7. Her Penchant for Good
Some will be shocked to discover that our favorite crazed criminal isn't always so darn evil.
In fact, one storyline even details the life of Harley after escaping Arkham Asylum and moving in with Catwoman and the two of them vowed to take down crime in Gotham City together. Other storylines have depicted Harley reforming herself and returning as a practicing psychiatrist at Gotham City's old age homes.
Harley's ability to do the right thing is often what makes her character so interesting. She is more than capable of doing good, but sometimes, being bad is just more fun.
8. Go Green (lantern)
During a particularly strange turn of events, one storyline outlines Harley Quinn getting her hands on Hal Jordan's Green Lantern ring.
As the living antithesis to the Green Lantern's "In brightest day, in blackest night, no evil shall escape my sight" motto, its no surprise she didn't keep up the gig.
9. Dissertation
Its no surprise that brainiac Harleen Quinzel was working on her Ph.D. while working as a psychiatrist at Arkham Asylum, but her dissertation topic is even less surprising.
Dr. Quinzel's dissertation was based on the concept that individuals only stray from societal rules for love, or evil. No wonder she fell so hard for her Mr. J.
10. Sappy Soap Star
Arleen Sorkin, the original voice actor for Harley Quinn, was originally known for starring in beloved soap opera The Days of Our Lives. During a scene where Sorkin's character envisions herself as a court jester, the creators were inspired to write our favorite Puddin'-lover, Harley Quinn.
Harley's character is one that's ever-evolving, with Birds of Prey's recent release and the upcoming second season of the DC Universe series as well as the much-anticipated Suicide Squad sequel, fans are expected to be well-fed with Harley Quinn content.