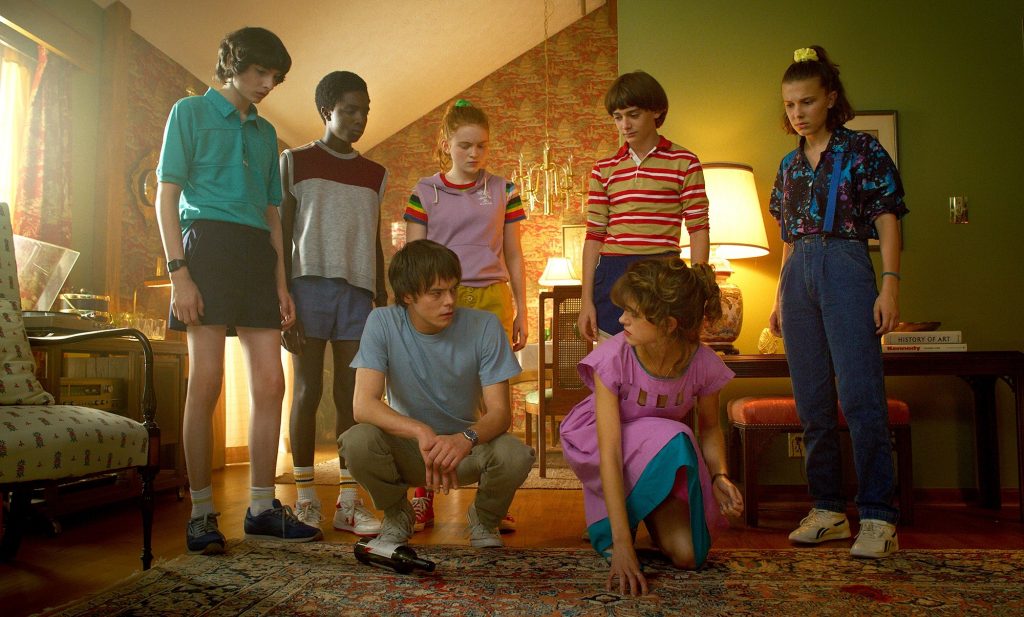 Executive producer of Stranger Things Shawn Levy has spoken to Variety on the show's recent production shutdown, and how the crew received the news. Stranger Things is just one of many shows put on hiatus due to coronavirus, as production teams across the industry practice social distancing. Levy explained how he and Netflix made the safe decision in stopping production.
"I was having phone calls with Netflix while directing takes and blocking scenes. We shared the news with our cast and crew that we would be pausing production out of an abundance of caution. There were no sick crew members, no one was exhibiting symptoms, but it seemed like the right thing to do."
The producer went on to explain how "bittersweet" the announcement was, as the show, a month into filming, was on a roll, and that having to break the news was like bursting everyone's bubble. The show finished scheduled filming Friday, then dismantled the set, in an experience Levy described as intense. He further talked about how the coronavirus pandemic was unlike anything he's dealt with in his career.
"When you're shooting, you create this micro society, this community. You're aware of the world beyond, but in all of my years directing and producing, I'm hard pressed to come up with any comparisons for this truly global situation."
A crew member also asked Levy if everyone was going to be paid during this break. "He made the important point that it isn't always policy, it isn't always the norm in this industry," said Levi to Variety, confirming that Netflix will indeed pay the crew for two 40-hour work weeks. "I'm just happy that Netflix wants to do right by the health and well being of the people who make this show."
Stranger Things 4 does not have a release date. The show stars Finn Wolfhard, Millie Bobbie Brown, David Harbour, and Winona Ryder.