Cruise Control: Maverick Takes Flight
Maverick goes…inverted. Literally. Cruise takes his stunts into the skies for the Top Gun sequel
"Highway to the danger zone" has never been more true than now for the filming of Top Gun: Maverick. That's because the actors actually got in the F-18 cockpits themselves unlike the 1986 original film. If they hadn't, 'Maverick' wouldn't have taken off at all.
Empire reached out to talk to Tom Cruise and Top Gun producer Jerry Bruckheimer on how they wanted to approach the sequel. Cruise laid out the ultimatum.
"We just started talking, and I realised that there were things that we could accomplish cinematically. And I started getting excited about this big challenge of, 'How do we do it?' So I said to Jerry, 'I'll do it if…' meaning, I'm not going to do the CGI stuff."
Bruckheimer recalls their attempts in the F-14 cockpits back in 1986.
"What's different about this movie is that [in Top Gun] we put the actors in the F-14s and we couldn't use one frame of it, except some stuff on Tom, because they all threw up. It's hysterical to see their eyes roll back in their heads. So everything was done on a gimbal. But in this movie, Tom wanted to make sure the actors could actually be in the F-18s."
We can tell Cruise is very much the blockbuster action star of our generation. Hearing that he himself would be in the cockpit of an F-18 fighter jet doesn't surprise anyone. But to make sure all the other actors were able to handle the g-force as well, just shows his dedication to giving the fans a movie that will pull you in and have you gripping your armrests tight.
"I said to the studio, 'You don't know how hard this movie's going to be. No-one's ever done this before,'" the star laughs. "There's never been an aerial sequence shot this way. I don't know if there ever will be again, to be honest."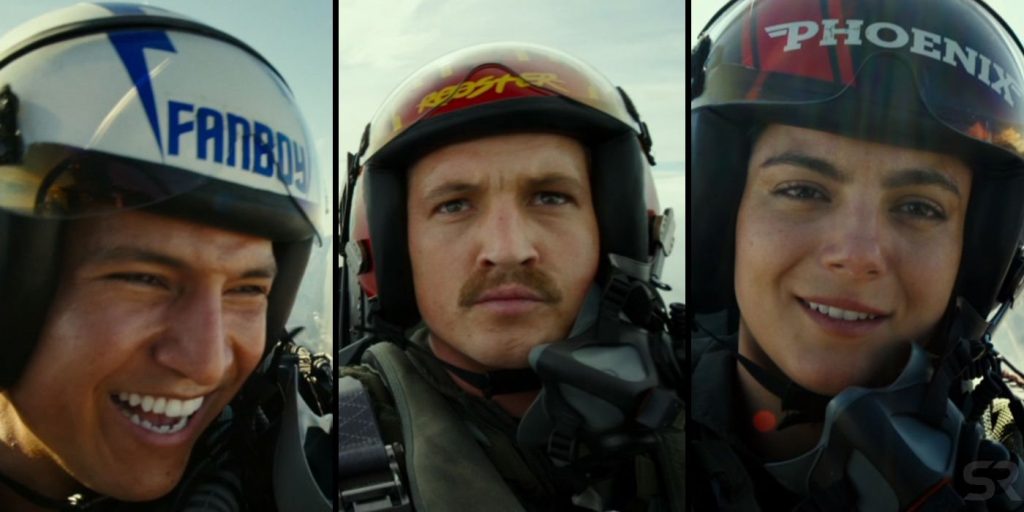 Directed by Joseph Kosinski and starring Tom Cruise as Pete "Maverick" Mitchell leading a new group of young recruits in the Top Gun class. Barring any Covid-19 setbacks, our summer blockbuster Top Gun: Maverick is set to be jetting into theaters on June 24th, 2020.