[SPOILERS] The Joker Strikes Again, Murdering Major New Villain in 'Batman (2016) #90'
The Joker kills major new Batman villain
The Joker is making waves in Gotham again, but true to form it's unlike anything anyone saw coming.
James Tynion IV's latest take on the Dark Knight has proven to be one hell of an exciting ride. Issue #90 proved to be the a shining example of Tynion's ability to catapult modern story arcs further down into Gotham's history while beautifully balancing fan service content with ease.
Catwoman finally reveals to Batman in this issue the mysterious connection Riddler, Penguin, Joker, and herself have to the mayhem in Gotham and it's newest villain The Designer. Now not only does this completely reveal MAJOR SPOILERS ahead, but also feeds fan classic rogue looks which fit into the storytelling so perfectly.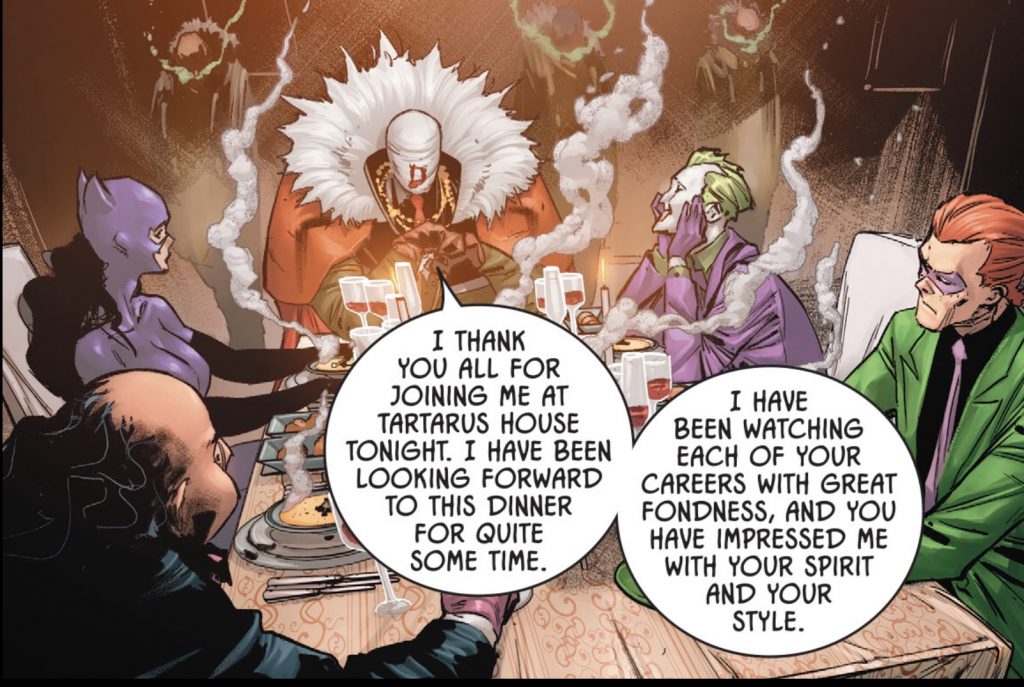 After being invited individually to meet with Gotham's most elusive villain, The Designer, "years ago. Not quite the beginning, but soon after…," the Rogues design their own master plans, until the Joker tells a joke.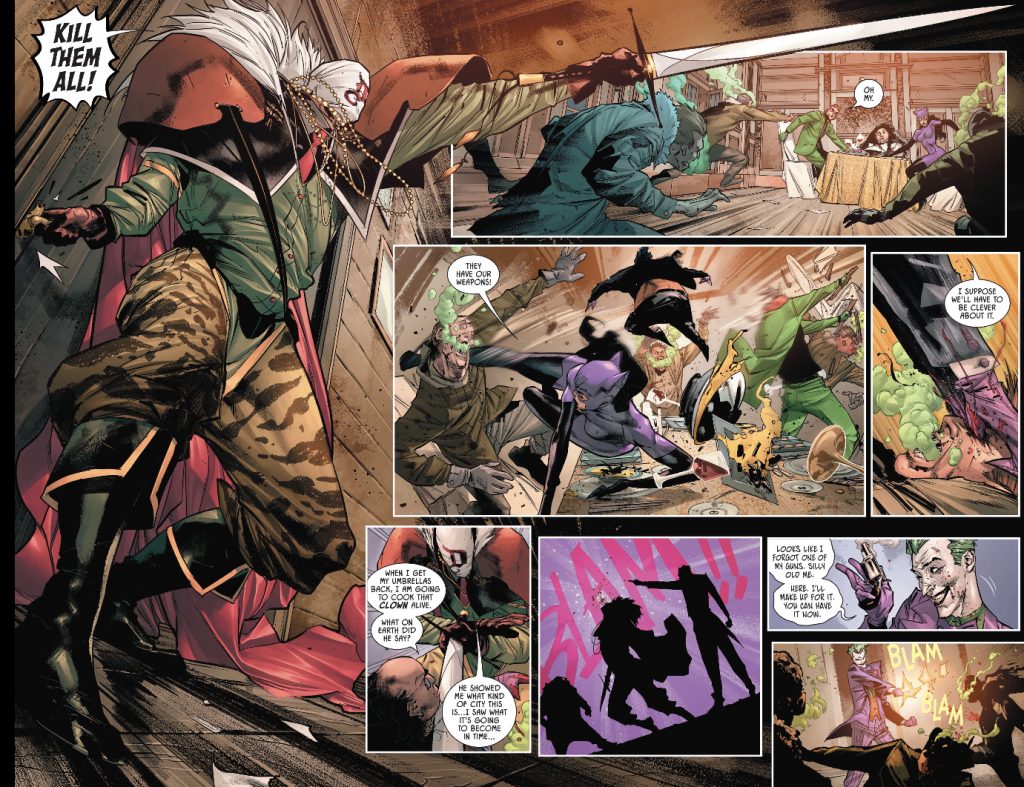 That's right! The Joker killed The Designer. After only recently making his appearance in the comic, Tynion reveals that during their first encounter with the newest villain The Joker eludes to his heinous vision for Gotham's future, which ultimately ends the polite rendezvous of villains.