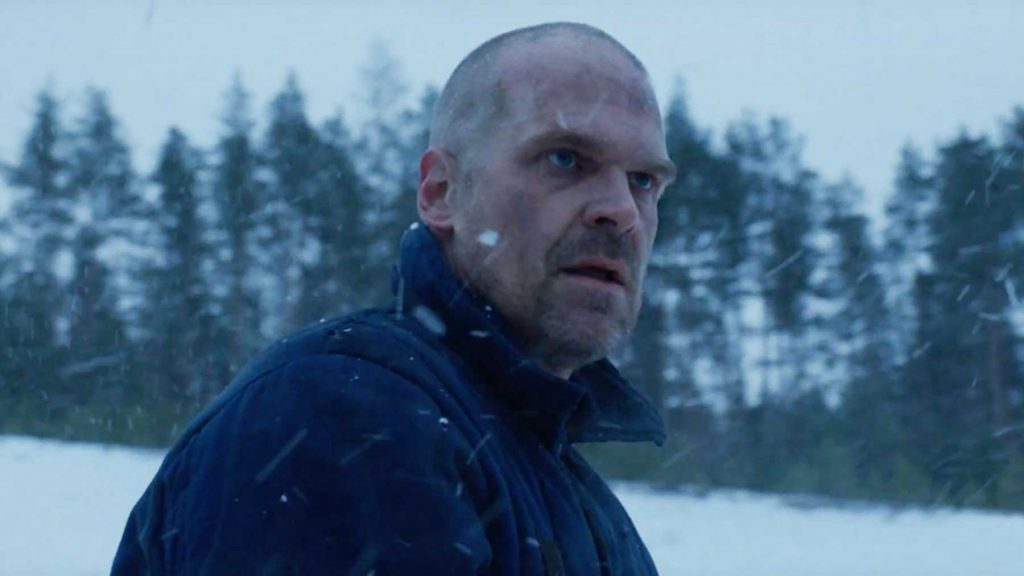 Earlier this week, Stranger Things actor David Harbour talked about the show's planned season 4 release date, revealing that the show was initially going to return to Netflix in early 2021.
Harbour offered up this kernel of information during an Instagram live Q&A, interacting with fans through social media, as many other celebrities have been doing during quarantine these days. "Was supposed to come out early next year, I think, although I don't have authority on this," said the actor. Assuming filming for Stranger Things 4 was going to wrap in spring 2020, a January or February 2021 release date sounds about right.
The gap between seasons 1 and 2 was roughly a year and 3 months, while the time between the second and third season releases was nearly 2 years. If Harbour's statement about the original release date is true, that would make the wait for season 4 just a few months less than the wait for season 3 was. Thanks to coronavirus halting the show's production, however, that premiere date will most likely get pushed back.
The show was initially going to stop filming for a mere two weeks, but with each day it seems more and more likely this break will extend, as the virus becomes a growing issue. Yes, the agonizing wait for Stranger Things 4 is most likely going to get longer. We'll just have to remain hopeful that the Netflix series doesn't get pushed back too far. Stay tuned for more on Stranger Things and other projects affected by coronavirus.