Joker's New Girlfriend Already Brings In Big Money for DC
The Joker has a new girlfriend driving fans to pay triple for "Hell Arisen #3"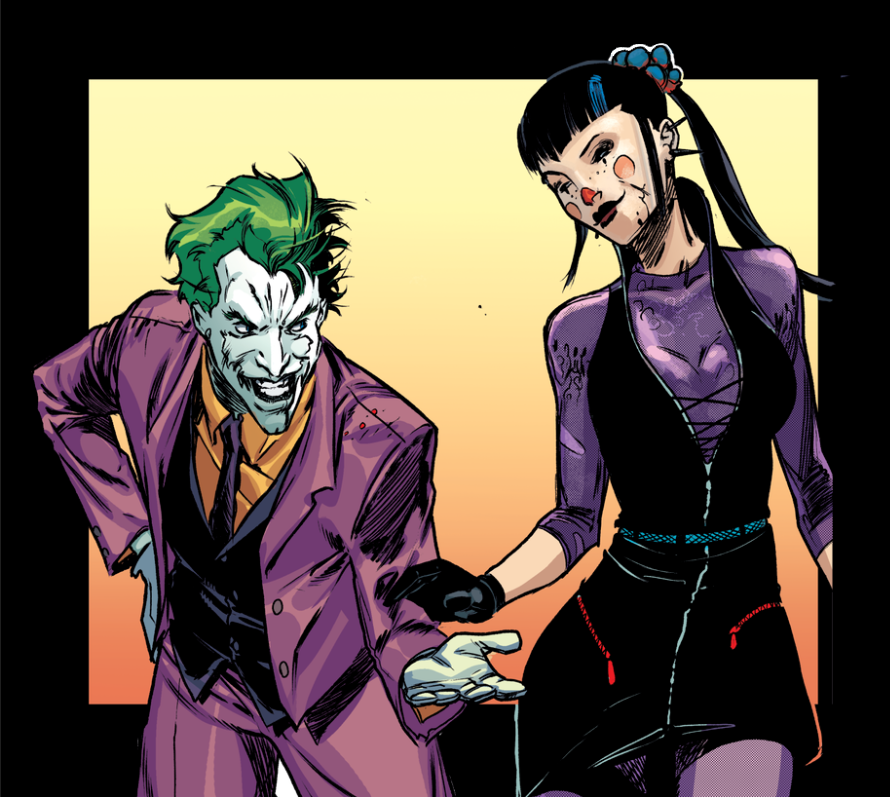 Punchline, the Joker's new girlfriend, made her first small appearance in Batman #89 and news spread like wildfire. With no prior announcements or real marketing behind the new character, James Tynion IV rocked Gotham by not only assuring readers the Joker is alive and well, but also giving the clown a date!
Punchline made her full fledged debut in Year of the Villain: Hell Arisen #, where Joker mentions just how smart and interested he is in this new gal-pal. Not surprisingly, fans were quick to react to the news and drove up the price per issue for both Batman #89 and Year of the Villain: Hell Arisen #3.

Hard-copy issues have been going for as much as $60 on Amazon, which is no surprise again since such a debut has not occurred since Harley Quinn herself transitioned into comics from Batman: The Animated Series.
While the new couple only did minimal damage throughout Year of the Villain: Hell Arisen #3, the way Tynion IV has set-up his Batman run means only foul play is sure to ensue.

Oh…did I mention Harley Quinn is back in Gotham too? Can't wait to see what she thinks about her Puddin's new sweet thing.