DC Universe Original "Harley Quinn" Releases a New Trailer
A new trailer has debuted for DC Universe's cartoon "Harley Quinn," and it is stuffed with f-bombs, violence, and absolute wackiness.
A new trailer has debuted for DC Universe's cartoon Harley Quinn, and it is stuffed with f-bombs, blood, and absolute wackiness. The trailer was preceded by a disclaimer warning viewers that the show is not meant for kids to watch, warning of "explicit language, adult themes, and violence." The latest look at Harley Quinn shows more of its premise for viewers.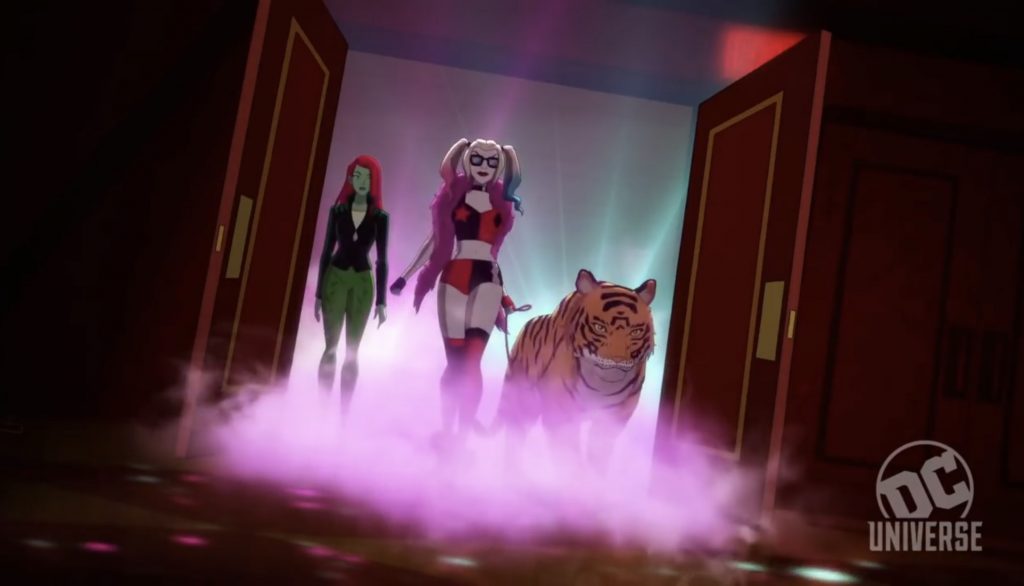 The trailer focuses heavily on Harley, her newly single life, and her goal to become a member of the Legion of Doom. After realizing Joker doesn't love her, Quinn sets out to form her own crew of villains with Poison Ivy, Dr. Psycho, King Shark, and Clayface.
The trailer also includes a taste of the show's graphic, over the top action, and has a lot of dirty jokes thrown in, with casual, though not forced, swearing added for good measure. Characters like Batman, Bane, Lex Luthor, and a handful of Gotham City rogues also appear, but it seems their roles may be minimal.
The official series description reads:
The adult animated comedy series follows Harley's adventures, where alongside a ragtag crew of DC castoffs, she tries to earn a seat at the biggest table in villainy: the Legion of the Doom.
The show will feature the voice talents of Kaley Cuoco as Harley, Lake Bell as Poison Ivy, and Alan Tudyk as the Joker. Harley Quinn will stream on DC Universe November 29.