The missing Batman casts a large shadow over the CW's latest Arrowverse show Batwoman. He has exiled himself to places unknown to Kate Kane or any of the other characters in the universe, and according to showrunner Caroline Dries, this is because the show's writers don't know where Bruce Wayne is either.
In the "Elseworlds" crossover last year, we were introduced to Kate Kane as she helmed Wayne Enterprises for her cousin Bruce in his absence. Bruce, aka Batman, has not been in Gotham for three years at this point, and so Kate has been watching over Gotham as Batwoman. The crossover vaguely explained Bruce's whereabouts, and it seems Batwoman will handle the character similarly.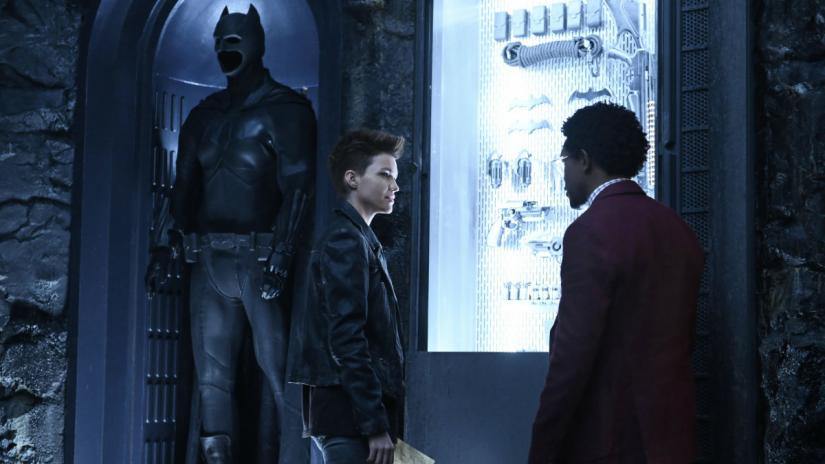 Drier herself says she has a few ideas of her own for where Bruce may have gone, but nothing that she has fully committed to. Drier went on to say the idea behind this narrative choice was to convey a certain sense of mystery that works so well with those in the Bat-family mythos. "I want the audience to feel like it's a mystery, because it genuinely is a mystery," said Drier.
While we don't know where Batman is, other key Batwoman characters from the comics, Maggie Sawyer and Renee Montoya, will also not be a part of the show in its early episodes. Series executive producer Sarah Schechter says this is all part of the way the show's story is told, in a structure that is unique to Batwoman, as a television show. Schechter says the idea is to focus on the character and who they are, rather than the show's world and all the explanations right off the bat.
Batwoman stars Ruby Rose and will air this Sunday, October 6 on the CW.