The First Official Teaser Trailer for "Rebel Moon" has Landed
Griffons and Robots and Spider-Women, oh my!
Netflix has just dropped a new trailer for its highly anticipated film, Rebel Moon, set to premiere this winter. Directed by the acclaimed Zack Snyder, known for his work on 300, Man of Steel, and Army of the Dead, this movie promises to be an epic science-fantasy event that has been decades in the making.
The story unfolds in a distant universe where a peaceful colony on the brink of a galaxy is under threat from the oppressive armies of a tyrannical ruling force. Enter Kora, portrayed by Sofia Boutella, a mysterious stranger residing among the villagers. She emerges as their beacon of hope in these trying times.
Kora's mission? To gather a group of skilled fighters who will join her in a seemingly insurmountable stand against the Mother World. This motley crew consists of outsiders, insurgents, peasants, and war orphans from various worlds, all bound by a shared desire for redemption and vengeance.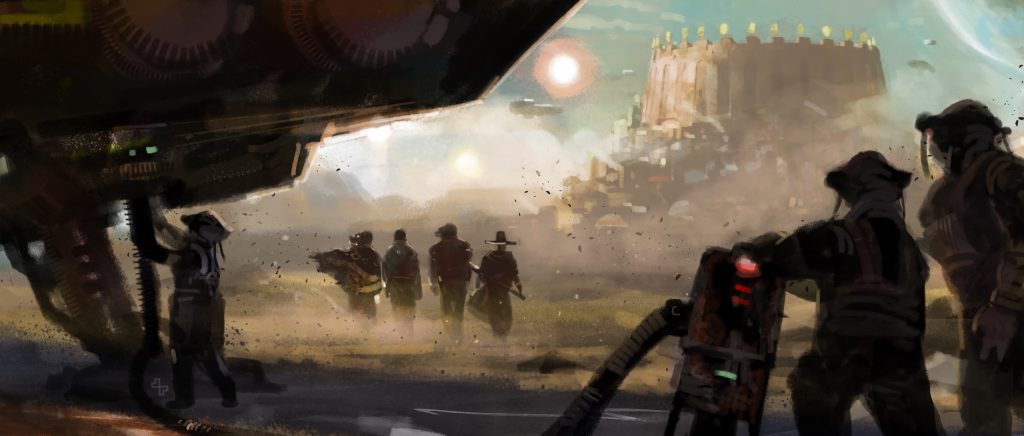 As the looming shadow of an entire Realm descends upon an unsuspecting moon, a fierce battle for the fate of an entire galaxy ensues. Through this conflict, a new legion of heroes is born.
Don't miss out on this thrilling journey of courage, camaraderie, and cosmic battles. Mark your calendars for December 22 for the first installment of Snyder's action sci-fi franchise for Netflix, titled Rebel Moon Part 1: A Child of Fire.
The second part is titled Rebel Moon Part 2: The Scargiver, slated to release April 19th, 2024.
What do you think of the first official teaser trailer for Rebel Moon? Are you excited for Zack Snyder's next venture? Let us know in the comment below and stay tuned to The Cultured Nerd for more updates!