Thor: Love and Thunder Trailer Lights It Up
Thor: Love and Thunder official trailer drops
Greetings to all the Merry Marvel fans and devoted MCU acolytes! If you thought the release of the She-Hulk Attorney at Law trailer was exciting, hold on to your hats, because the official Thor: Love and Thunder trailer has hit the Internet. War is coming to the Gods, and Thor's destiny will be forever changed.
A lot of what fans can expect with the movie was tossed around with the teaser trailer. But…now the time has come in true and glorious Marvel fashion, to reveal the dastardly and deadly denizen of darkness that will our fearless heroes will be facing down.
In one corner, stepping up with a fierce hatred of the Gods that would cower even the greatest of Earth's heroes, is Gorr the God Butcher! Given on-screen form thanks to dedicated actor Christian Bale bringing the feared fiend to life, Bale is no doubt bringing his trademark style of menace and visual expressiveness to the role.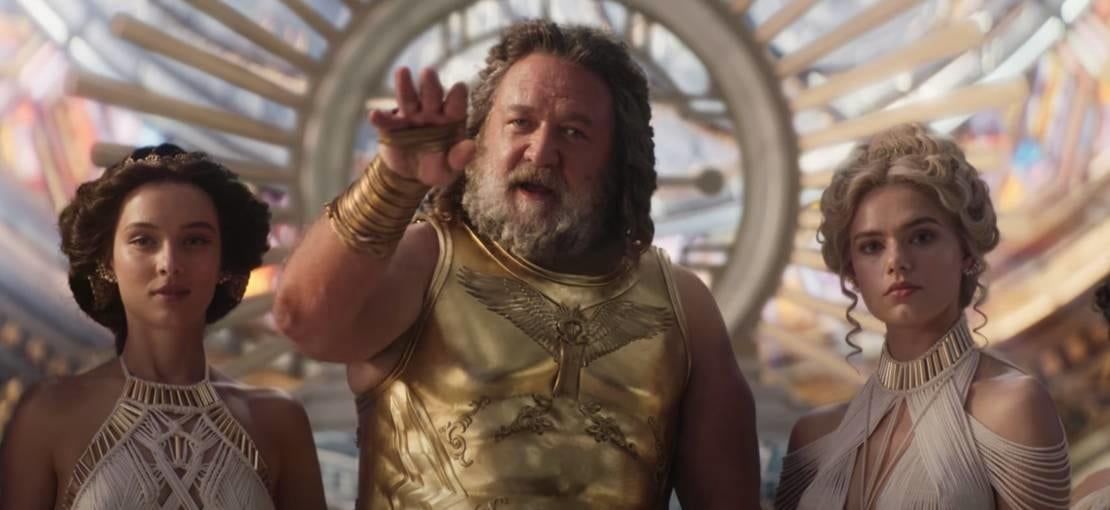 And in another corner, making what will no doubt be a cameo worthy of artistic rendering by Jack Kirby himself (or any number of excellent artists from the mighty House of Ideas), is Russell Crowe as Zeus! King of the Greek Pantheon and Lord of Olympus.
A final thing to note about the trailer is the music. While the teaser was set to the sultry, rocking tones of Guns N' Roses Sweet Child of Mine, this one favors the classic superhero trailer approach, with epic tunes to convey the serious nature of the threat everyone's favorite Asgardian is about to face.
So saddle up True Believers, grab your helmets, hammers and get ready to see what it truly takes to be a hero. Because Thor: Love and Thunder is coming to a theater near you on July 8th, and this is one epic spectacle you won't want to miss. Excelsior!