Zack Snyder begins filming 'Rebel Moon' and reveals more clues
A closer look at the first day on set.
Filming is now underway for Netflix's upcoming Sci-Fi epic Rebel Moon. Director Zack Snyder took to Twitter to share some images from the first day on set, and an intimidating headshot of General Titus, played by Djimon Hounsou.
When it comes to Snyder, you know there are always some cryptic details or easter eggs to be found, so let's take a closer look to analyze what he's shown. Starting with the General, he looks pretty battle-worn with heavily detailed armor reminiscent of the swirly designs found in Superman's suit in Man of Steel. We still don't know if he's a friend or foe in the film, but if you ask us, he looks pretty antagonistic.
As for the hanger, it's undoubtedly for one of the sequences depicted in the recently released concept art. The dessert surroundings also match the landscape of the planet pictured below.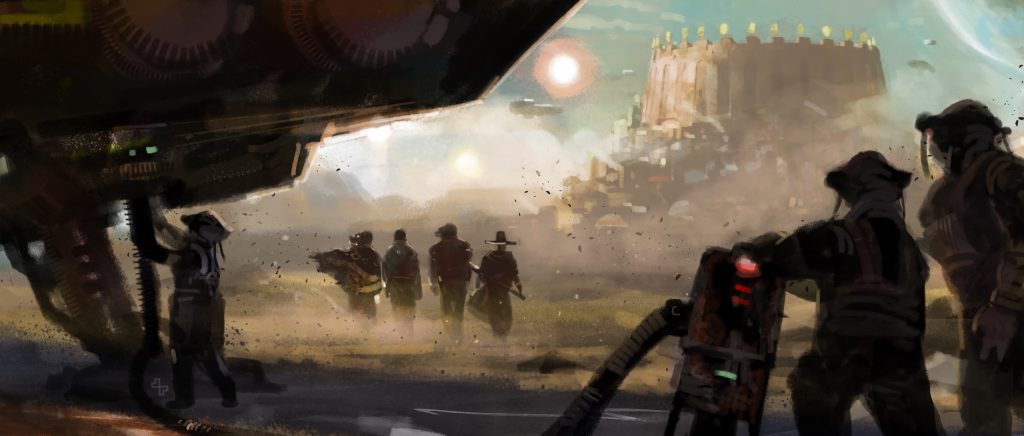 We will likely see the four figures exit the hanger towards the city in the distance. They may be the beginning of the team of warriors sought out by the protagonist Kora played by Sofia Boutella. Perhaps General Titus is their next recruit, given the association with the set images.
Last week, Snyder also shared an image on Vero of an underground tunnel that looks to be part of the same environment.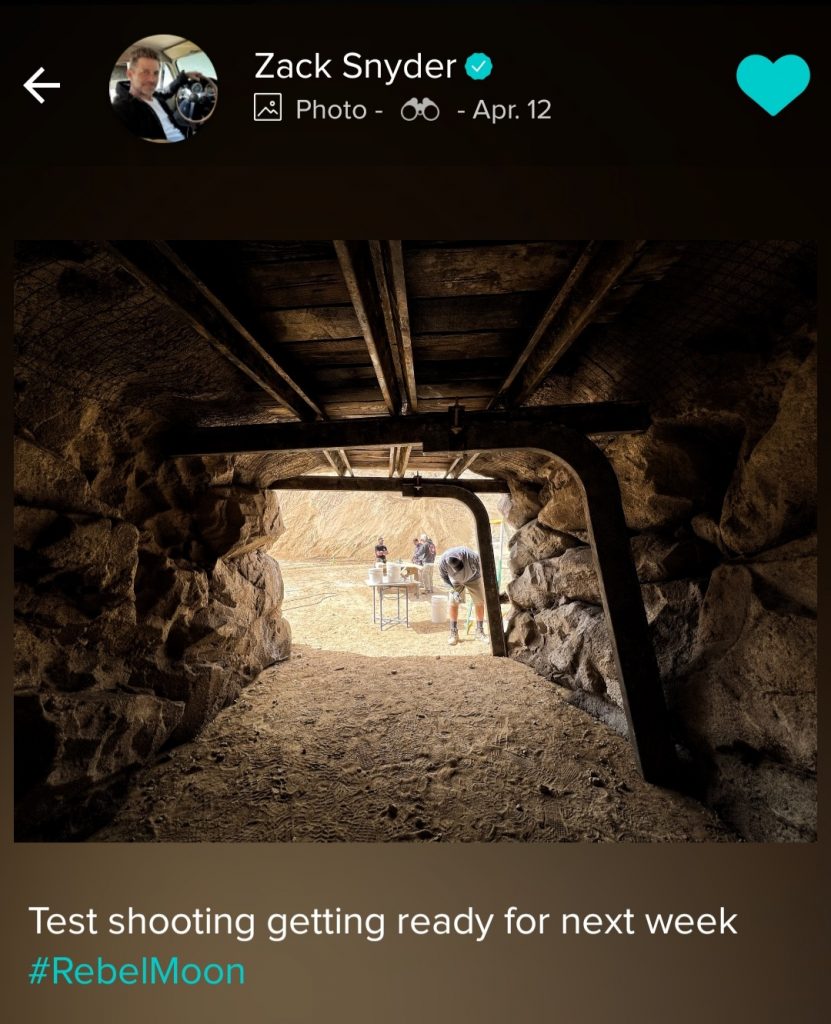 Michiel Huisman, Cary Elwes, Corey Stoll, and Alfonso Herrera are recent additions rounding out the ensemble cast. Elwes, who played a leader in the Mexican Cartel in the Netflix series Ozark, will play the king of the galactic empire. There are no details for the other actors yet.
Producer Eric Newman shared an image of the clapper from the first take on Instagram, revealing that Zack Snyder will be the cinematographer of the movie. Aside from being a Director and Writer, Snyder was also the cinematographer on his last production for Netflix, Army of the Dead.
Production is estimated to last until November, and there are plans to split the project into two epic features. There could even be several spinoffs for the franchise if all goes well.
Are you excited for Rebel Moon? Let us know in the comments below!