New Video Game Releases – October 2021
On your marks. Get set. Game On!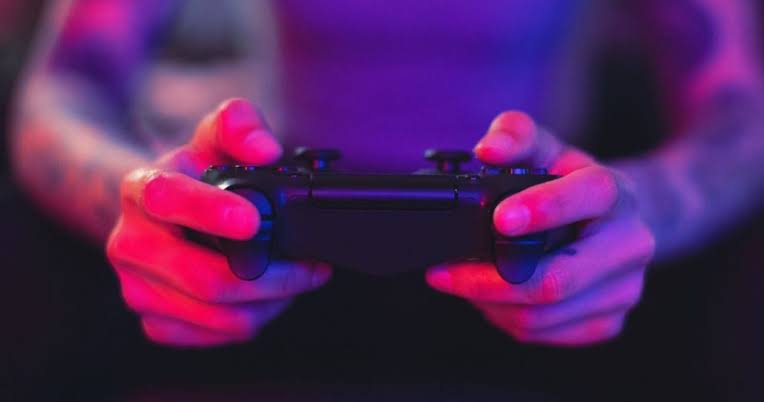 October has been that month of the year which is notorious for new releases across multiple fields. Tech enthusiasts like to call October as "Techtober" owing to the plethora of new entries in the consumer products division. Likewise, October will also seemingly be a busy month for gamers owing to the huge range of new games releasing or have already been released this month.
Below is a comprehensive list of all the new video games that are releasing this month –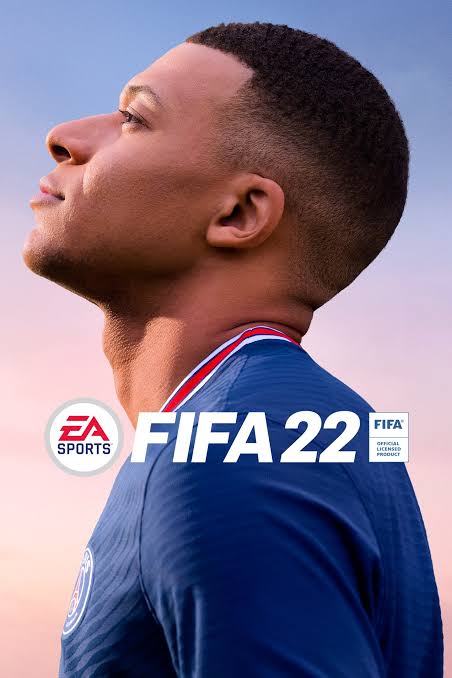 This game needs no introduction among players. With new versions of the game releasing every year, FIFA 22 released on October 1st following the customary release of every FIFA game in the last week of September or the first week of October since FIFA 03. FIFA 22 boasts of "Hypermotion technology" powering the gameplay which, the company has claimed, makes the movement of players seem more fluid and gets us a step closer to on-field realism.
FIFA 22 released on October 1st for PlayStation 5, Xbox Series X/S as well as PlayStation 4, Xbox One and Windows.
Alan Wake Remastered – 10/5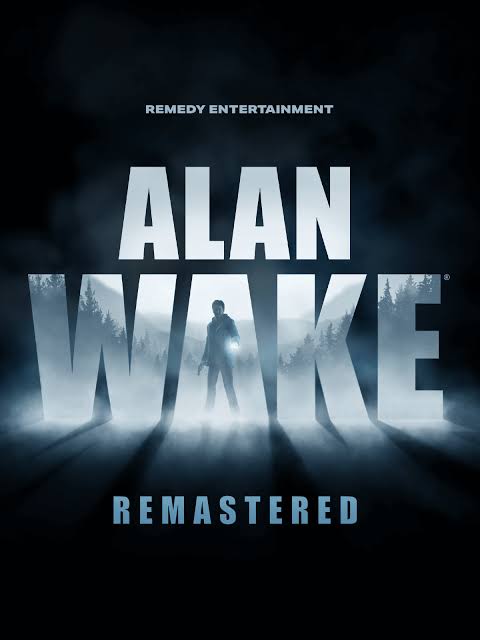 In this award-winning action-thriller, remastered in 4K, troubled author Alan Wake is on a desperate search for his missing wife. A horror story he has supposedly written is coming true, and his grip on reality is threatened as he confronts a hostile presence. The tense, episodic story is packed with twists, cliff hangers, and intense combat, where it takes more than bullets to banish the darkness.
Alan Wake Remastered releases on October 5th for PlayStation 5, Xbox Series X/S as well as PlayStation 4, Xbox One and Windows (Exclusively via Epic Games store)
JETT: The Far Shore – 10/5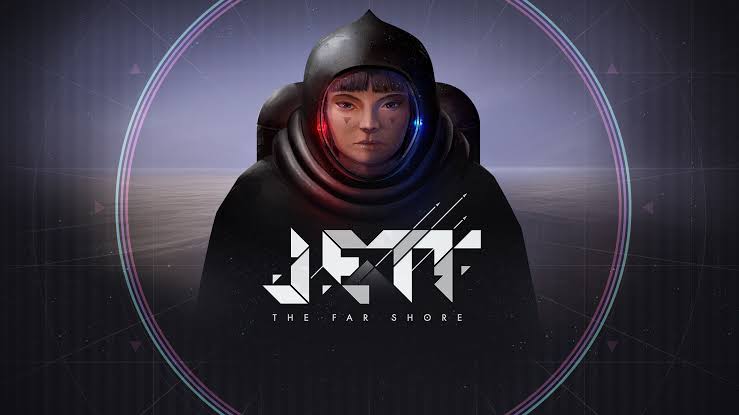 JETT invites you on an interstellar trip to carve out a future for a people haunted by oblivion in this cinematic action adventure.
As scout and 'anchorite' Mei, be the first to deploy to a mythic ocean planet. Take the helm of a 'jett' and explore a vast unknown – skim low over waves, roar up pristine coastlines and carve through otherworldly woods. Adapt to an intricate, systemic open world and persevere through adversity alongside an intimate ensemble cast in this story of courage, wonder and regret.
Soak in an ocean of music and 3D sound, with a breathtaking score by Scntfc.
JETT: The Far Shore will releases on October 5th for PlayStation 5, PlayStation 4 and Windows (Steam).
Nickelodeon All Star Brawl – 10/5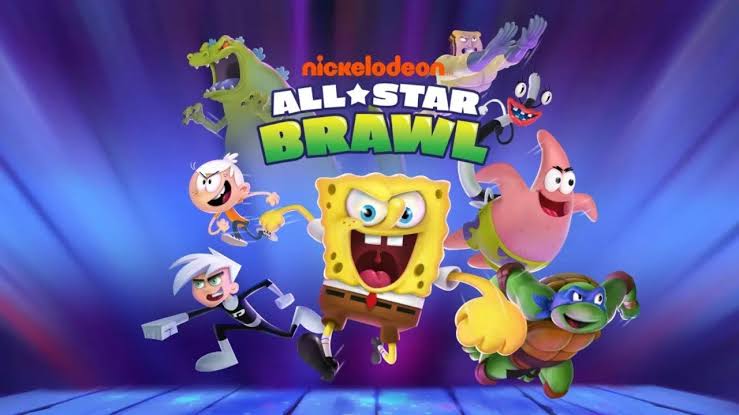 Brawl it out as your favorite Nickelodeon characters in bombastic platform battles! With a power-packed cast of heroes from the Nickelodeon universe, face-off with all-stars from SpongeBob Squarepants, Teenage Mutant Ninja Turtles, The Loud House, Danny Phantom, Aaahh!!! Real Monsters, The Wild Thornberrys, Hey Arnold!, Rugrats, and more to determine ultimate animation dominance. With unique move sets and attacks inspired by their personalities, each character has an individual style of play enabling endless action for Nickelodeon's legion of fans. Select your favorite and then let the intense brawls begin with online and local multiplayer action.
Nickelodeon All-Star Brawl releases on October 5th for PlayStation 5, Xbox Series X/S as well as PlayStation 4, Xbox One, Windows (Steam) and Nintendo Switch.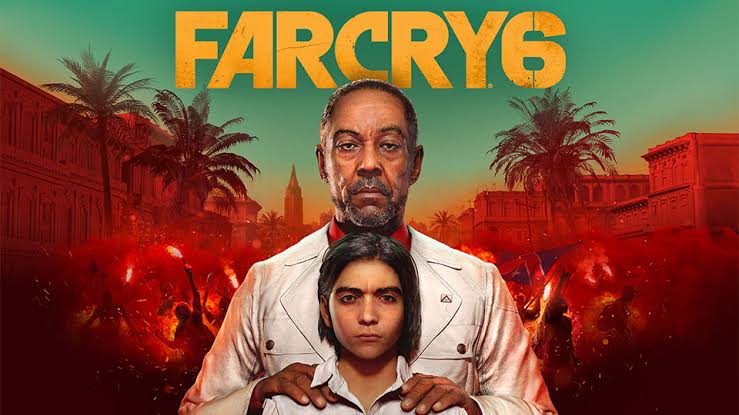 The sixth numerical instalment in the Farcry series, and seemingly the biggest in terms of world building and map size, Farcry 6 employs Giancarlo Esposito as its main antagonist playing the dictator Anton Castillo. Set in the island of Yara, a tropical paradise frozen in time, Anton Castillo is intent on restoring his nation back to its former glory by any means, with his son, Diego, following in his bloody footsteps. Their ruthless oppression has ignited a revolution.
Farcry 6 releases on October 7th for PlayStation 5, Xbox Series X/S as well as PlayStation 4, Xbox One, Windows (Epic Games and Ubisoft connect) and Stadia.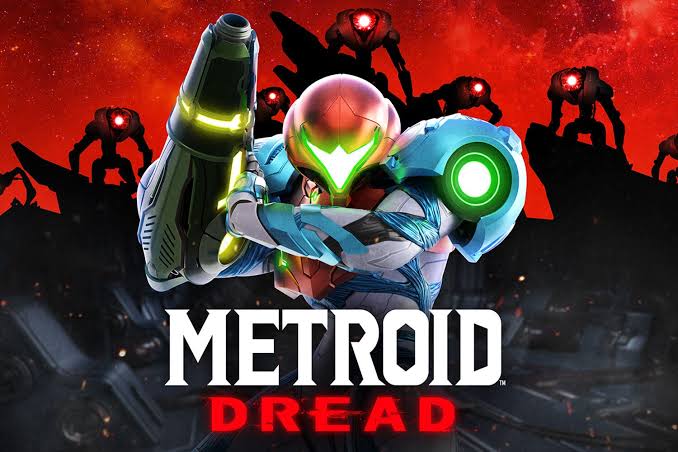 Join bounty hunter Samus Aran as she tries to escape a deadly alien world plagued by a mechanical menace. Upon investigating a mysterious transmission on Planet ZDR, Samus faces a mysterious foe that traps her in this dangerous world. The remote planet has been overrun by vicious alien lifeforms and murderous robots called E.M.M.I. Hunt or be hunted as you make your way through a labyrinth of enemies in Samus' most intense side-scrolling adventure yet.
Metroid Dread releases on October 8th for the Nintendo Switch.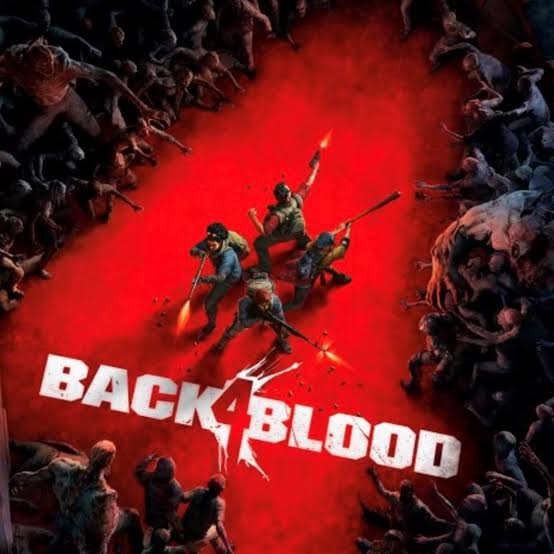 These once-human hosts of a deadly parasite have turned into terrifying creatures bent on devouring what remains of civilization. With humanity's extinction on the line, it's up to you and your friends to take the fight to the enemy, eradicate the Ridden and reclaim the world.
Fight your way through a dynamic, perilous world in a four-player co-op story campaign where you must work together to survive increasingly challenging missions. Play with up to three of your friends online or go solo and lead your team in battle.
Choose from eight customizable Cleaners, one of the immune survivors, and a range of lethal weapons and items as you strategize against an ever-evolving enemy bent on your total destruction.
Back 4 Blood releases on October 12th for PlayStation 5, Xbox Series X/S as well as PlayStation 4, Xbox One and Windows (Gamepass, Steam and Epic Games store)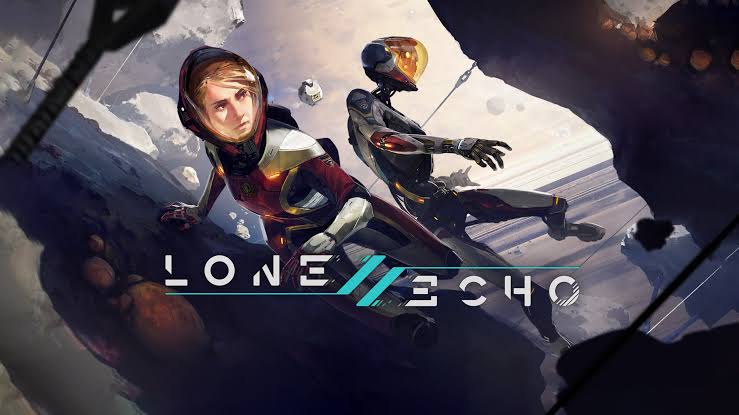 Jack and Liv are back in Lone Echo II. Return to the rings of Saturn in this highly-anticipated sequel, to unravel the mysteries of Lone Echo and journey deeper into space – past the very boundaries of time itself.
Discover how the mystery began. Join Liv and Jack aboard the Kronos II mining station, based in the rings of Saturn. Immerse yourself in an interactive, zero-g environment to uncover the mystery of the spatial anomaly.
Lone Echo II arrives on October 12th playable on Oculus Rift and Quest (via Oculus Link or Air Link and a VR-capable PC).
Demon Slayer: Kimetsu no Yaiba – The Hinokami Chronicles – 10/14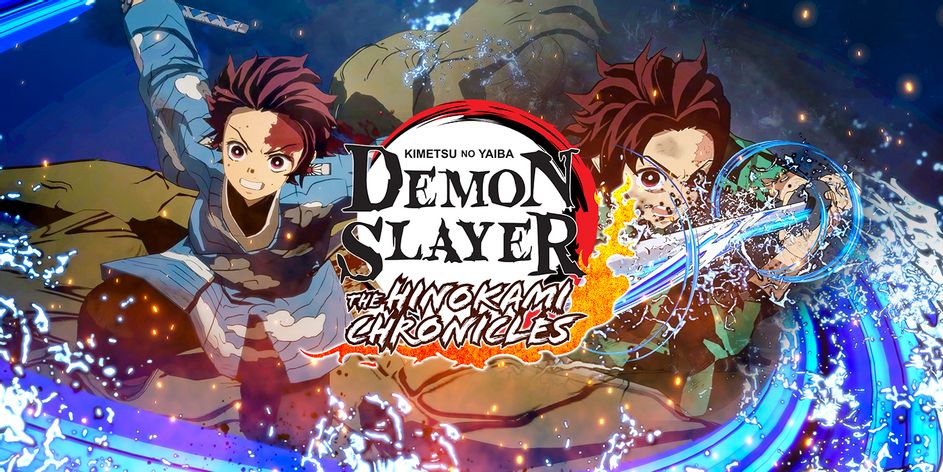 Become the blade that destroys demons!
In Versus Mode, characters from the anime, including Tanjiro and Nezuko, can be freely matched against each another in a 2 vs 2 setting with up to 2 players on or offline! Enjoy this simple but exhilarating battle system, and become the greatest demon slayer you can!
In Adventure mode, follow Tanjiro through the story from the "Demon Slayer: Kimetsu no Yaiba" anime as he face demons in order to turn his sister Nezuko, who has become a demon, back into a human.
The game will release on October 14th for PlayStation 5, Xbox Series X/S as well as PlayStation 4, Xbox One and Windows.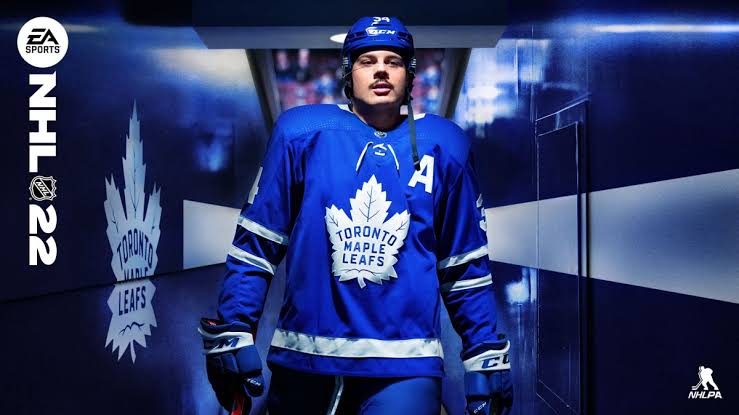 The Frostbite engine delivers huge visual upgrades that dramatically enhance realism throughout NHL 22. From overhauled player likenesses to all-new eye animations that track and react to the action around them, the superstars of the NHL have never felt more alive.
Superstar X-Factor system lets you unleash unique player abilities that make stars feel like stars as they influence games in new ways. Reserved for and inspired by the league's most elite players, Superstar X-Factor abilities separate the best from the rest in tangible ways that you can feel when they're on the ice.
NHL 22 will release on October 15th for PlayStation 5, Xbox Series X/S as well as PlayStation 4, and Xbox One.
Crysis Remastered Trilogy – 10/15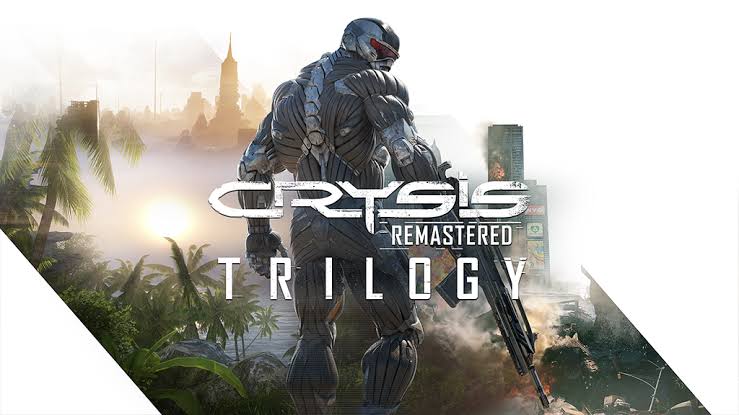 The Crysis Remastered Trilogy is optimized and enhanced towards next-generation consoles meaning the Crysis games play smoother and better than ever before. The original games played at an average of 720p resolution and up to 30 FPS. On Xbox Series X & PlayStation 5 the Crysis remasters play between 1080p and 4K at 60 FPS, achieved with Dynamic Resolution for excellent performance on today's hardware. For PC there will be Ray Tracing featured as well as players being able to lock in their frame rate or play on the max settings… if their PC can run it of course…
Features of Crysis Remastered Trilogy include:
Up to 4K on Xbox Series X and PlayStation 5 at 60FPS
On PC you can lock in your frame rate or just go for it and play on max settings
Improved lighting meaning your games shadows and reflections look better than ever
Substantial performance gains
Visually enhanced weapons, characters and environments immersing you completely in the Crysis universe
High-definition textures giving you crystal clear images
Crysis Remastered Trilogy will launch on October 15 for PlayStation 4, Xbox One, Nintendo Switch and PC and also plays well on Xbox Series X|S and PS5. It will be a digital release via the Epic Games Store the PlayStation Store, Nintendo eShop and the Microsoft Store, players can get 3 games for the price of 2 with the Trilogy.
Dark Pictures Anthology: House of Ashes – 10/22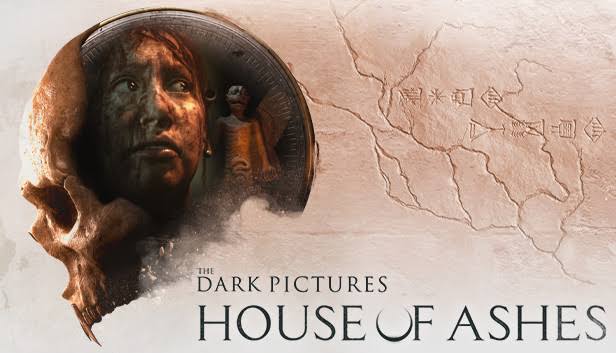 A military unit searching for chemical weapons unearth something far deadlier. In the ruins of a buried Sumerian temple deep beneath the Arabian desert something evil is awakened. Savage and unstoppable, a nest of ancient and unearthly creatures has found a new prey to hunt……
Horrific discoveries and impossible decisions face the Unit as they strive to navigate a subterranean labyrinth and escape the terrifying threat. Will they each prioritise their own survival, or put aside their fears and their personal rivalries to fight together as one?
Dark Pictures Anthology: House of Ashes releases on October 22nd for PlayStation 5, Xbox Series X/S as well as PlayStation 4, Xbox One and Windows (Steam).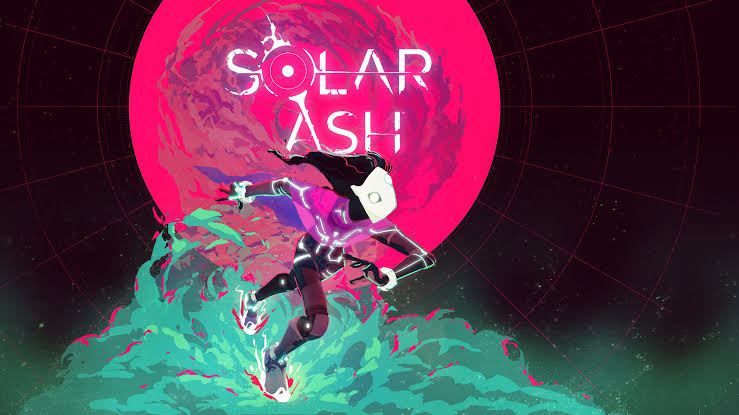 The Void is calling…
Solar Ash is the second game from Heart Machine, the studio lead by director Alx Preston and the creators of the award winning 2016 game Hyper Light Drifter.
Players will find a surreal, vivid and highly stylized world filled with wild high-speed traversal, endearing characters, and massive enemy encounters.
Solar Ash will release on October 26th for PlayStation 5, PlayStation 4 and Windows (Epic Games store)
Guardians of the Galaxy – 10/26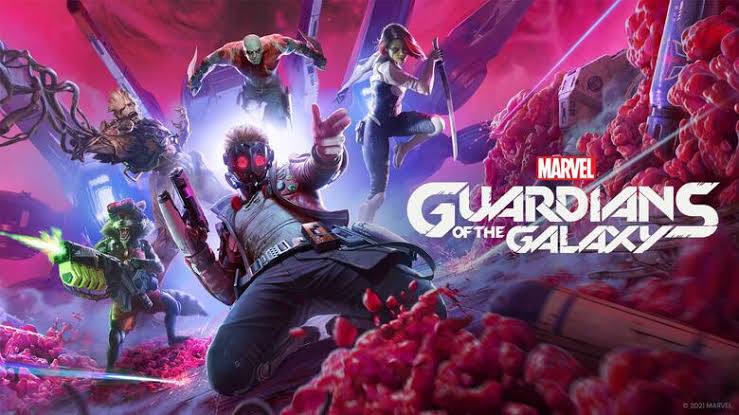 You are Star Lord, so nothing's off-limits with your bold combat style, from Element Blasters and jet boot-powered dropkicks to tag-team beat-downs. With the Guardians fighting at your side, call the shots and overwhelm your opponents with signature attacks. Meanwhile, the consequences of your decisions will range from light-hearted to downright unexpected as your journey unfolds.
Your newly-formed band of legendary misfits is set to save the universe in this fresh but faithful take on the Guardians of the Galaxy. Somehow, you set off a chain of catastrophic events, leading to a wild ride through mind-blowing worlds inhabited by iconic and original Marvel characters. Turn up the all-star '80s mixtape and get ready to kick it.
Guardians of the Galaxy releases on October 26th for PlayStation 5, Xbox Series X/S as well as PlayStation 4, Xbox One, Windows (Epic Games store and Steam) and Nintendo Switch.
Age of Empires IV – 10/28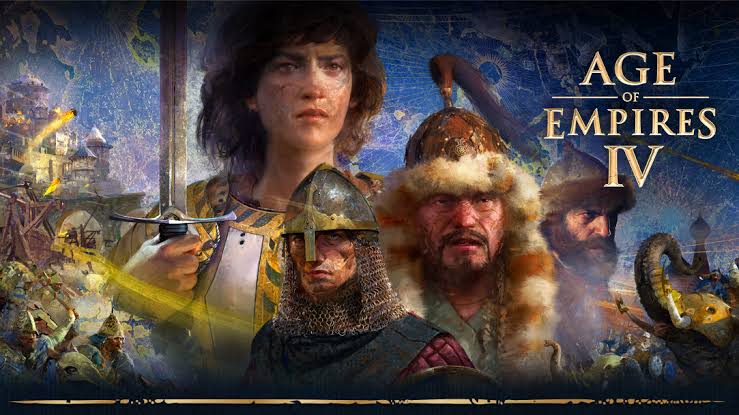 Age of Empires IV takes players on a journey through the ages as they command influential leaders, build expansive kingdoms, and fight some of the most critical battles of the Middle Ages.
At the start of the Norman Campaign — just one of four campaigns available in Age of Empires IV — William of Normandy sets forth on the hard-fought road to conquer England and become its new king. What follows is an epic story of succession, family conflict, anarchy, and rebellion — all with the players in the front seat.
Age of Empires IV will release on October 28th for Windows and will be available via Gamepass and Steam.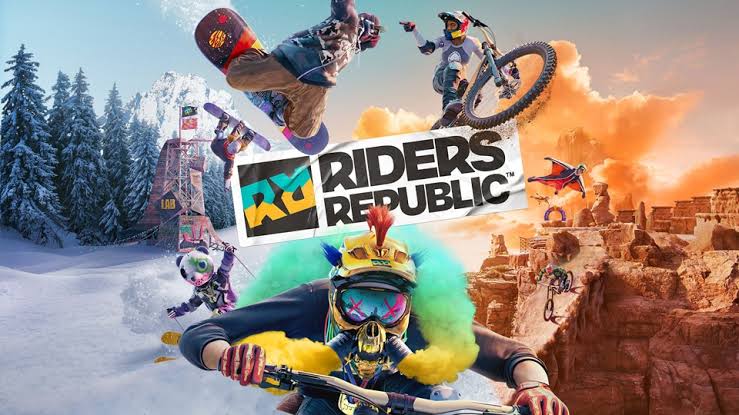 Join a massive multiplayer community and participate in an avalanche of diverse activities as you shred the snow, mud and dirt in real time with others!

Squad up with your friends and take on downhill races, dominate maps in team vs team competitions, or challenge yourself in PvP modes and Events. If you're up for some insane action, throw yourself into mass races and be the first to cross the finish line (or the last one standing…). Brace yourself for some sick action!
Riders Republic will also release on October 28th for PlayStation 5, Xbox Series X/S as well as PlayStation 4, Xbox One, Windows (Epic Games and Ubisoft connect) and Stadia.
Mario Party Superstars – 10/29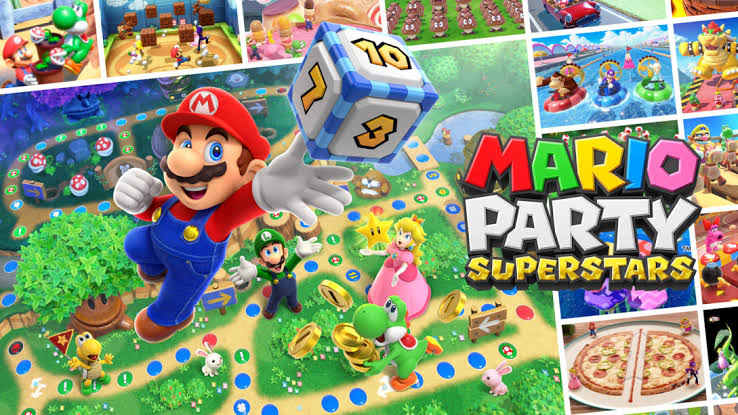 Calling all Superstars! Mario Party is back with 5 classic boards from the Nintendo 64 Mario Party games. Frosting meets flowers as you race to get the most stars (and sabotage your opponents) on the Peach's Birthday Cake board from the original Mario Party game. Or watch the countdown that unleashes Bowser Coin Beam and hold onto those coins on the Space Land board. The tides can turn quickly in Mario Party, so stay vigilant, partygoers. This and all other modes can be played online, too!
Mario Party Superstars will release on October 29th for the Nintendo Switch.
Which games are on your radar in this gaming heavy month? Let us know your plans in the comments below!