"Stranger Things 4" Teaser Showcases the Eerie Creel House
The latest Stranger Things 4 teaser has arrived with some familiar faces in an unfamiliar (and creepy) house.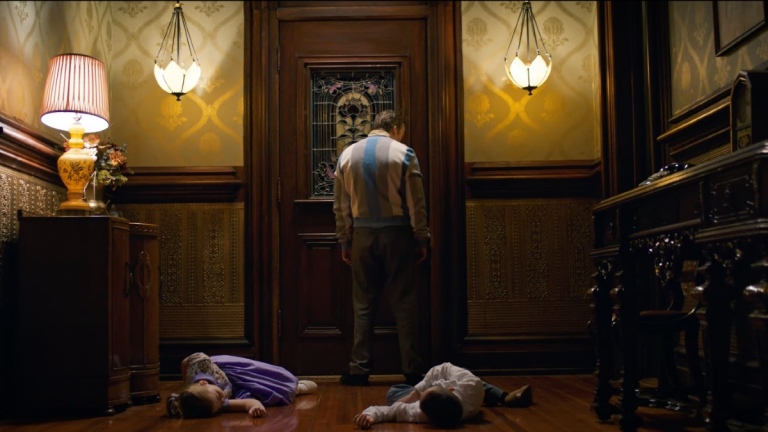 Stranger Things 4's latest teaser "Creel House" released during the Netflix event TUDUM Saturday, giving us a look at a new location for the series' latest season.
Simply captioned "003/004," the teaser is of course following the release of previous teasers "From Russia with Love" and "Eleven Are You Listening?" The teaser is referencing the home of Victor Creel, a new character to the series being portrayed by horror icon Robert Englund, most known for playing Freddy Krueger in the Nightmare on Elm Street series. From what we know of the character, Creel has been locked away in a psychiatric ward for killing his family—murders he says were committed by a "vengeful demon," as indicated by a newspaper posted to the show's social media Friday.
The "Creel House" teaser is just as vague and ominous as the previous teasers for season 4. The Creels are seen moving into the house in the 1950s, but it is quickly made apparent that there is something wrong in their new home as lights flicker frequently and a rabbit corpse turns up on the lawn. A brief shot then shows Victor standing in front of a door with his children's bodies lying behind him.
The teaser then shifts to the 1980s, as Steve, Dustin, Lucas, Max, Nancy, and Robin break into the now abandoned home for an undisclosed reason. When Steve asks what they are looking for at the house, Dustin simply quotes Sherlock Holmes, saying, "The world is full of obvious things, which nobody by any chance ever observes." Max and Lucas exchange looks before the teaser ends, focusing on a ticking grandfather clock—an object that has been prominently featuring in promotional material for the new season.
You can find the teaser below.
Leaning heavily into the paranormal, it seems like Stranger Things 4 will be exploring more of the Upside Down's roots in Hawkins prior to the events of season 1. If Victor Creel is to be believed, Hawkins' trouble with the other dimension goes further back than 1984, when the show's first season is set. It will certainly be interesting to unravel this mystery and others when the show returns. Stranger Things, created by Matt and Ross Duffer, can be streamed on Netflix now, with season 4 set to release sometime in 2022.