'Val-Zod' HBO Max Superman Series Being Developed By Michael B. Jordan
Reports point towards actor Michael B. Jordan's production company being set to produce an HBO Max exclusive miniseries focusing on the African American Superman from DC Comics, Val-Zod.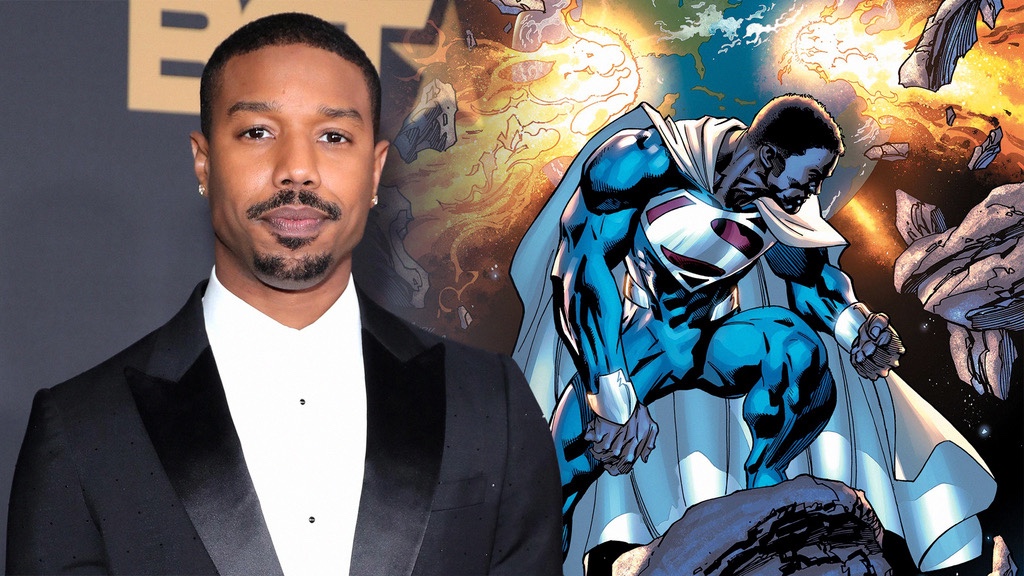 This past February, news broke that author Ta-Nehisi Coates and J.J. Abrams have begun development on a feature film that will introduce an African American version of Clark Kent / Kal-El's Superman to the big screen for the first time in cinematic history. Ever since the project's initial development was announced, fans have naturally gravitated towards fan casting actor Michael B. Jordan for the role given his favorable track record with impactful roles in critically acclaimed franchises such as Creed and Black Panther. Even the actor's past comments addressing the rumors have certainly suggested Jordan having a genuine interest in the character, which you can check out down below in a interview he conducted with Oprah Winfrey back in February of 2019.
Now, Collider has reported that Jordan and his production company, Outlier Society, are developing their own Superman project, which will be completely separate from the Abrams/Coates led project, exclusively for HBO Max that centers on the African American version of the character from the comics, Val-Zod. The report goes on to state that the production company has already moved ahead hiring an unnamed writer who is currently working on the script for the project as a limited time series. Although the headline would suggest that Jordan will not only produce the project, but star in it as well, the report confirms that the actor has yet to officially commit on the latter. In the DC Comics Multiverse, Val-Zod is the Superman of Earth-2, which saw Val-Zod taking up the mantle after Kal-El perished, making Zod the sole survivor of Krypton. Zod isn't the only African American incarnation of Superman in the comics, as the Superman of Earth-23, Calvin Ellis, also shares that mantle.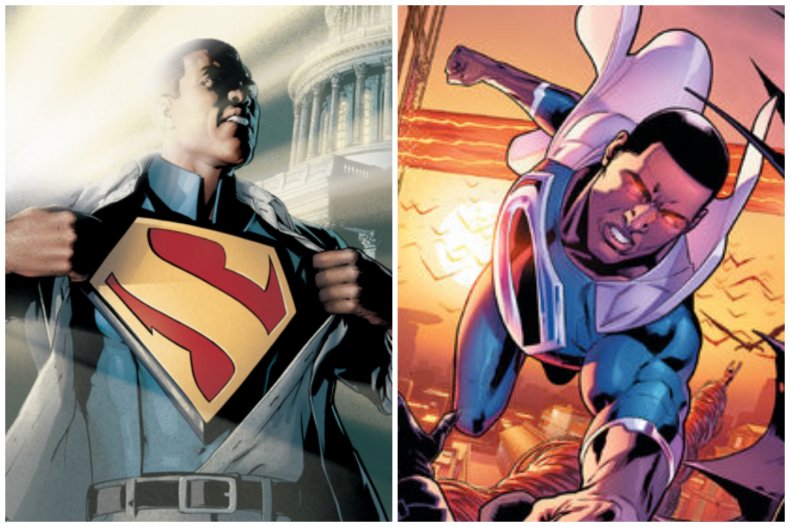 Interestingly enough, while the project is currently being developed as a limited mini series, according to The Hollywood Reporter's Heat Vision newsletter, Jordan initial attempt to develop a African American Superman film as part of his first-look deal with Warner Bros. fell apart reportedly due to Jordan's desire to posses total control over the project.

"Depending on who you talk to, it fell apart because Jordan wanted too much control over the project or Warner Bros. was shifting away from actors having control as producers. Jordan eventually left the Warners tent and the studio later handed the reins to J.J. Abrams, who brought in Ta-Nehisi Coates.

THR's Heat Vision on the reasoning behind WB's reluctance towards Jordan's African American Superman film. Via THR's Heat Vision.
The report goes on to detail that sometime after the initial pitch, HBO Max approached Jordan to gage his interest in developing the project for their streaming service. Along with the newly announced Val-Zod project, it's been previously reported that Jordan is also set to produce the Static Shock film for HBO Max as well.
It certainly appears that Warner Bros. will take full advantage of their catalog of Kryptonian characters over the next few years in multiple incarnations of media. These iterations include Supergirl, portrayed by Sasha Calle in Andy Muschietti's highly anticipated Flash film, Krypto portrayed by Dwayne "The Rock" Johnson in the upcoming DC's League of SuperPets animated film, Superboy who is currently portrayed by Joshua Orphin in HBO Max's Titans series. Of course, one can not forget the persisting rumors of Henry Cavill's future, or lack of there of, in reprising the Superman role whether in the current DC Cinematic Universe or even in the SnyderVerse should corporate interest resurrect in that corner of the DC Universe. In addition to all these different interpretations, these two separate iterations of the African American Superman that are reportedly in development with J.J. Abrams and Michael B. Jordan are bound to generate a considerable amount of buzz within the fan base. Nonetheless, it certainly seems like HBO Max has evolved into a viable platform for the sheer amount of diverse characters within the DC Universe whose stories have not yet been told on screen.

What do you guys think of Michael B. Jordan producing and potentially starring in a Val-Zod centered project for HBO Max? What other alternate versions of main stream characters do you think deserve a chance on the small or big screen? As always sound off in the comment section below and remember to tune in right here at The Cultured Nerd for the latest news surrounding Michael B. Jordan's upcoming Val-Zod project for HBO Max.