Quentin Tarantino Reveals Potential Ideas for "Kill Bill Vol. 3," Includes Bringing Maya Hawke on as The Bride's Daughter
While the film may never be made, Tarantino certainly shows us the potential in a third "Kill Bill" installment.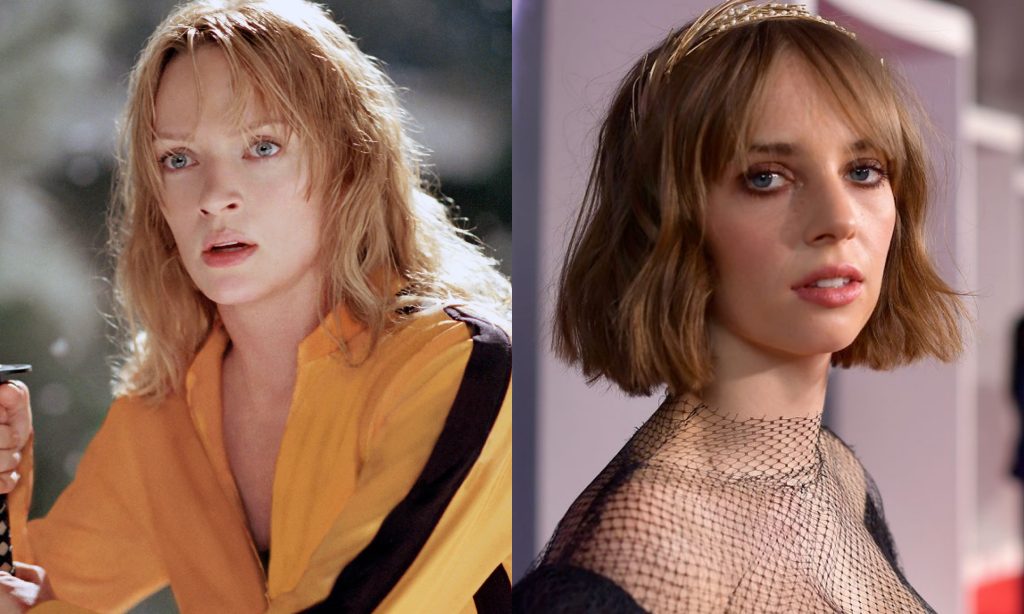 While promoting his Once Upon a Time in Hollywood novel on The Joe Rogan Experience, director Quentin Tarantino shared what could happen in a third Kill Bill film, including a casting of star Uma Thurman's real life daughter Maya Hawke.
Tarantino has famously worked with Thurman in the past with not just Kill Bill Vol. 1 and 2, but also 1994's Pulp Fiction. The actress-director duo has been well-established through these now-classic films, but Thurman's daughter Maya has also worked with the esteemed director; she played a relatively small role as a member of the Manson Family cult in his most recent movie, the previously mentioned Once Upon a Time in Hollywood. As Tarantino has now recently shared, a potential Kill Bill Vol. 3 would bring the mother-daughter duo together on screen in an epic way, with Thurman reprising her role as The Bride and Hawke portraying The Bride's Daughter B.B.
Said Tarantino on Joe Rogan's podcast:
"I think it's just revisiting the characters twenty years later and just imagining the Bride and her daughter, B.B., having 20 years of peace, and then that peace is shattered. And now The Bride and B.B. are on the run and just the idea of being able to cast Uma and cast her daughter Maya in the thing would be f*cking exciting."
While original actress for B.B. Perla Haney-Jardine is still active in Hollywood and could technically return, it also certainly makes sense for Maya, Thurman's real daughter, to be cast in the role. Tarantino shared some other plot details for the would-be film and who could be out for revenge, saying:
"Elle Driver is still out there, Sophie Fatale got her arm cut off, but she's still out there. They all got Bill's money. Actually, Gogo had a twin sister Shiaki and so her twin sister could show up."
We also cannot forget assassin Vernita Green's daughter, who witnessed her mother's demise in the very first moments of Kill Bill Vol. 1. Green's actress Vivica A. Fox spoke to NME about how she would want the character's daughter to be played by Zendaya, if original actress Ambrosia Kelley could not reprise the role.
However, while it is certainly intriguing to consider what could happen in a third Kill Bill film, it is possible we may never get to see it. As Tarantino has said previously, his upcoming tenth film will be his final project.
"If you think about the idea of all the movies telling one story and each film is like a train boxcar connected to each other, this one would sort of be the big show-stopping climax of it all. And I could imagine that the 10th one would be a little more epilogue-y."
Beyond this, Tarantino has been vague about what he has planned, so it remains to be seen if Kill Bill Vol. 3 could be the epilogue he has in mind; if it is, we sure are in for a treat.